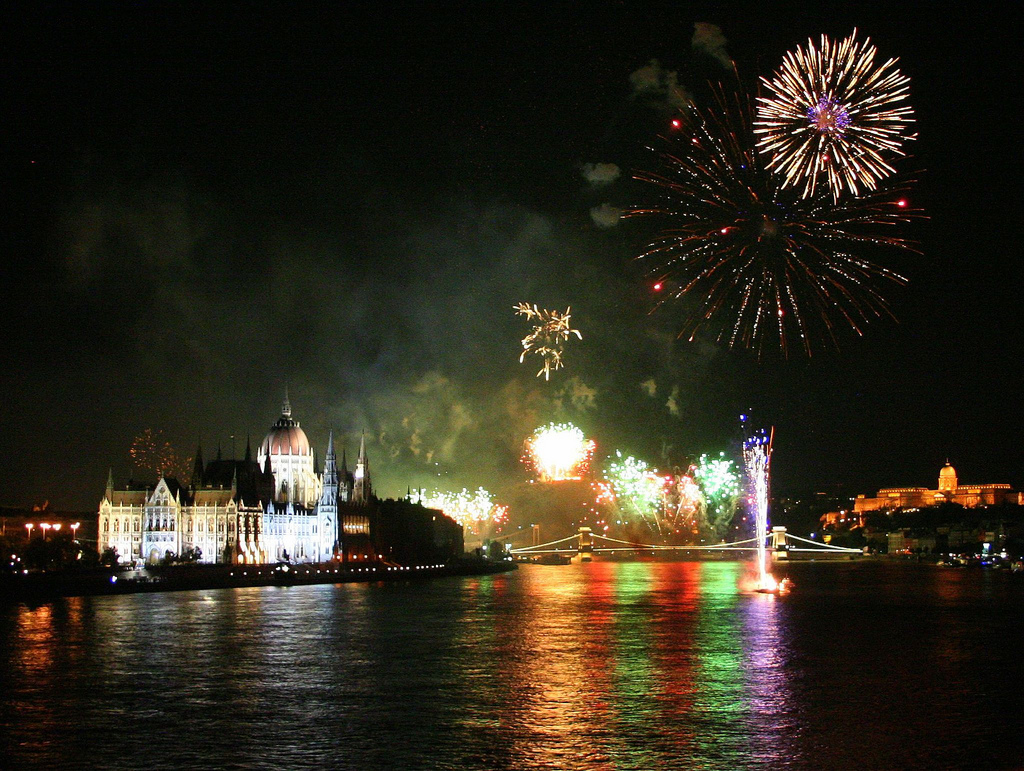 Today is a Hungarian national holiday, celebrating St. Stephen I, Hungary's patron saint and First King (between 1000 and 1038 AD). Through his powerful role as King he helped to establish the Kingdom of Hungary, so August 20th, while commemorating his life, also celebrates the birth of Hungary. During the Soviet occupation of Hungary St. Stephen's day was dismissed as being "too religious", and was replaced with a celebration of the Stalinist constitution, as well as a "celebration of new bread", referring to the beginning of the harvest.
Modern day Budapest celebrates St. Stephen's Day with fireworks, air shows, and outside fairs, with stands selling bread and cakes.
This season we happen to be carrying a shirt that references King Stephen's reign – our Knights Double Decker Tee was inspired by the Knights of King Stephen's army: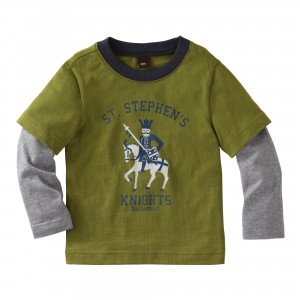 Have you ever been in Hungary during St. Stephen's Day? Did you celebrate it as a child? Feel free to share your experiences in the comments.