To help everyone at Tea "go there," we make a yearly contribution to each employee for international travel and exploration. Upon their return, our Tea travelers write blog posts to share their adventures with all of us (and the world).
Michelle, a graphic designer at Tea, recently returned from a trip to Hong Kong. She is a foodie at heart and couldn't wait to share her favorite Asian fish dishes on our Studio T blog.
Coming to Hong Kong feels like coming home. Being able to see my family and come back to the place that I grew up in is both exciting and comforting. Luckily I make a trip there every 5 years, but it never ceases to amaze me how much Hong Kong changes every single time I come back.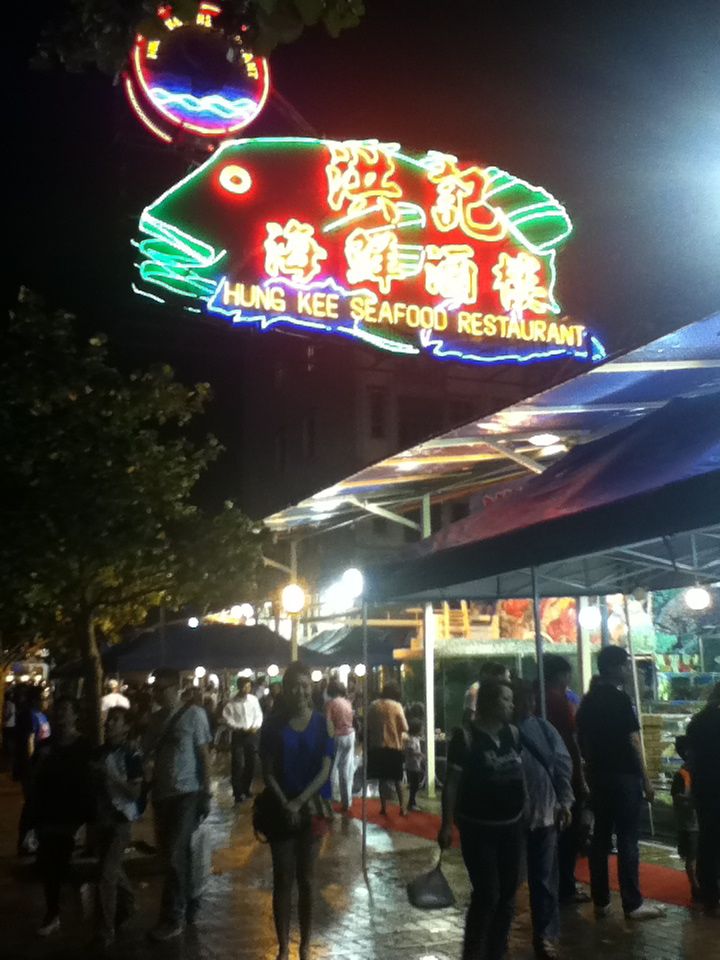 I travel to Hong Kong to visit family, eat delicious local foods, and to shop. The one place that is a must for me to visit is Hung Kee Seafood Restaurant in Sai Kung. It is where you can get the freshest seafood possible. It is located along the water, and the fisherman sell the seafood right off the boat.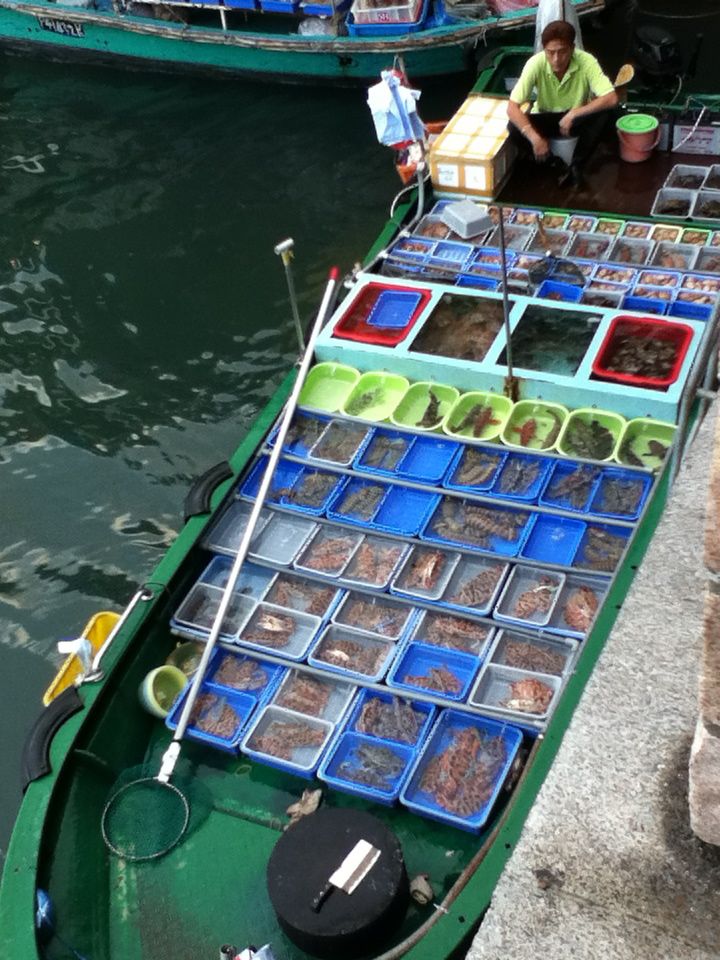 If you want it cooked, you can step into one of the many restaurants located along the edge of the water. The fish tanks are huge, and have such an exotic variety. You pick the seafood that you want from the tanks and they bag it for you right away and ask you how you want it served.
You can fry it, sauté it, steam it, or have it sashimi style. Here are my recommendations below:
I highly recommend the Geoduck sashimi style. The meat is sweet yet slightly briny. It's so fresh, you can really taste the difference.
The Pissing Shrimp is another must. It is native to this region and the meat is a cross between shrimp and lobster. We had it fried with
garlic and peppers.
The Razor Clams were another crowd pleaser. We had ours sauteed in a black bean sauce. Sweet and crunchy, it is a heartier than the average clam, but possess a clean flavor.
Steamed prawns are always a must. The soy sauce with jalapenos compliment the sweetness of the shrimp perfectly.
Miniature abalone sauteed in oyster sauce provided a very meaty and satisfying flavor and had a sweet finish.
Gigantic Tiger Prawns baked in garlic butter. Do I really need to say more?
ENJOY!