One of our Foreign Correspondents has returned from her travels! Lency and her family traveled to Denmark this summer. We outfitted them with a suitcase full of Tea before they left, asking them to share their adventures with us upon their return. Below is part two of their adventure.
Hygge is a very uniquely Danish word that has no English translation.
The closest approximation is "coziness." It's what happens when it gets dark at 3:00pm in the wintertime, when it's too windy and cold to enjoy the outdoors, when everyone is forced to be close together inside. Out come the candles, the music, the food and drink, the stories and jokes and laughter. That's hygge, or at least how I've come to know it. To tell someone that your visit was very "hyggelig" (full of hygge) is the highest compliment. Luckily for us, hygge exists throughout the year so we get to soak it up in the summertime during our visits.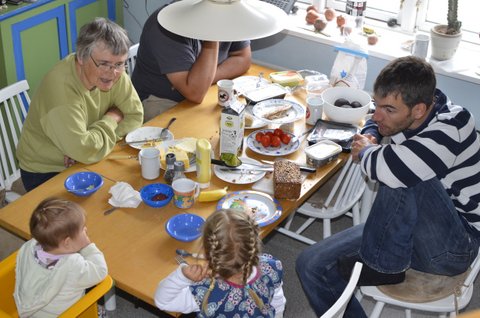 Danes love their open-faced sandwiches and it's what we ate for lunch every day. The dark, heavy rye bread comes out first, and then all the toppings: butter, cheese, liver pate, eggs, cucumber, tomato, herring. There are many variations, but certain combinations are acceptable and others shocking. Who knew that liver pate and cheese was such an outlandish mix?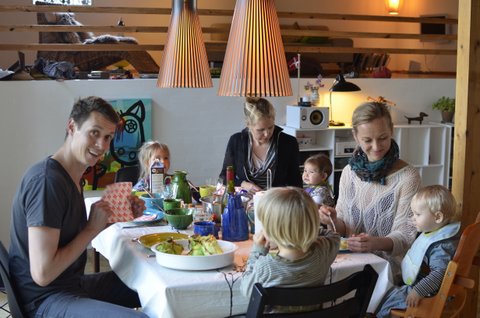 Perhaps because of all the time spent indoors enjoying hygge during certain times of the year, Danes care about how the interior of their homes look. Danish design is known around the world as simple, sleek, and light. Our Danish friends furnish their homes with a great deal of thought and intention- always hardwood floors, usually white or off-white walls and furnishings, lots of soft lighting, carefully chosen artwork.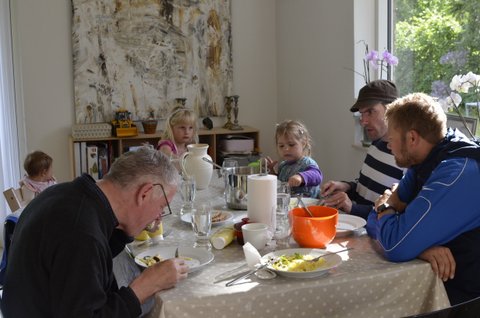 It took me a while to get used to the length of the Danish meal. I remember my very first meal on my very first trip to Denmark many years ago; everyone was so lovely and eager to show me their beautiful country, but I was seriously jet-lagged and unprepared for the stamina the Danes have for sitting down and talking. A summer dinner date with friends can easily last seven hours, so it's a good thing we like our friends.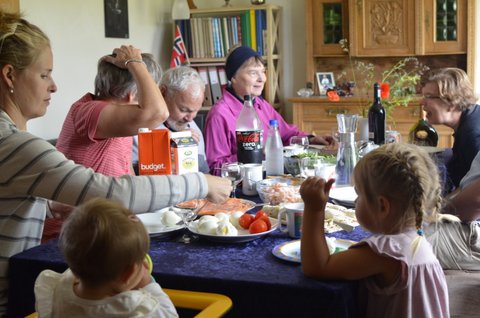 I really love how the Danes make a point to sit down together for a meal. It's how I was raised and it's how I try to raise my family.
Perhaps it's a bit easier for the Danes because they are usually able to get home earlier than the average American, at least in my experience. Nevertheless, the family meal is something I think is incredibly valuable and seems to be at the core of Danish hygge.