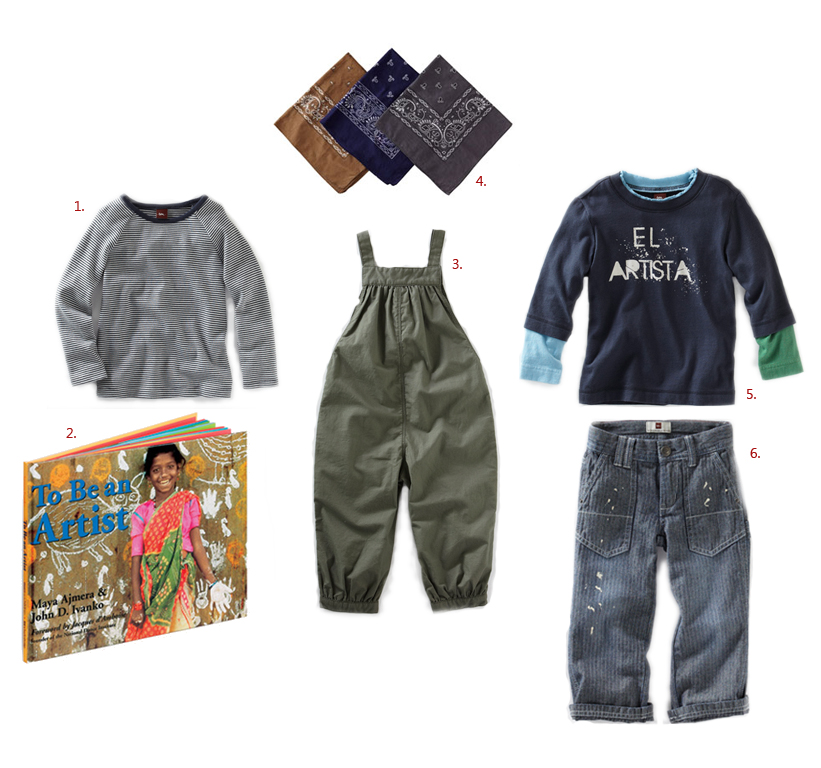 1.) Indigo Stripe Tee 2.) To Be an Artist 3.) Painters Overalls 4.) Bandana Set 5.) El Artista Shirt 6.) Paint Splattered Jeans
There's nothing like dressing for the part in comfy and casual Tea clothes when making and creating. This season we're celebrating everyone's inner artist. We compiled some of our favorite art-inspired and art-friendly pieces above to get you started.
As for art projects, the sky is the limit! We listed some of our favorite kid-friendly DIY projects below.
Garden Projects
Potted Plants and Chalkboard Paint
Paper
Paint
Fabric
For a quick art fix, print out our Coloring Book Pages of Tea Collection graphics!