Supplies:
a. Fan outline (link provided below)
b. Colored pencils
c. Scissors
d. Watercolors and paintbrush
e. 1-3 Popsicle sticks
f. Glue or tape
Directions: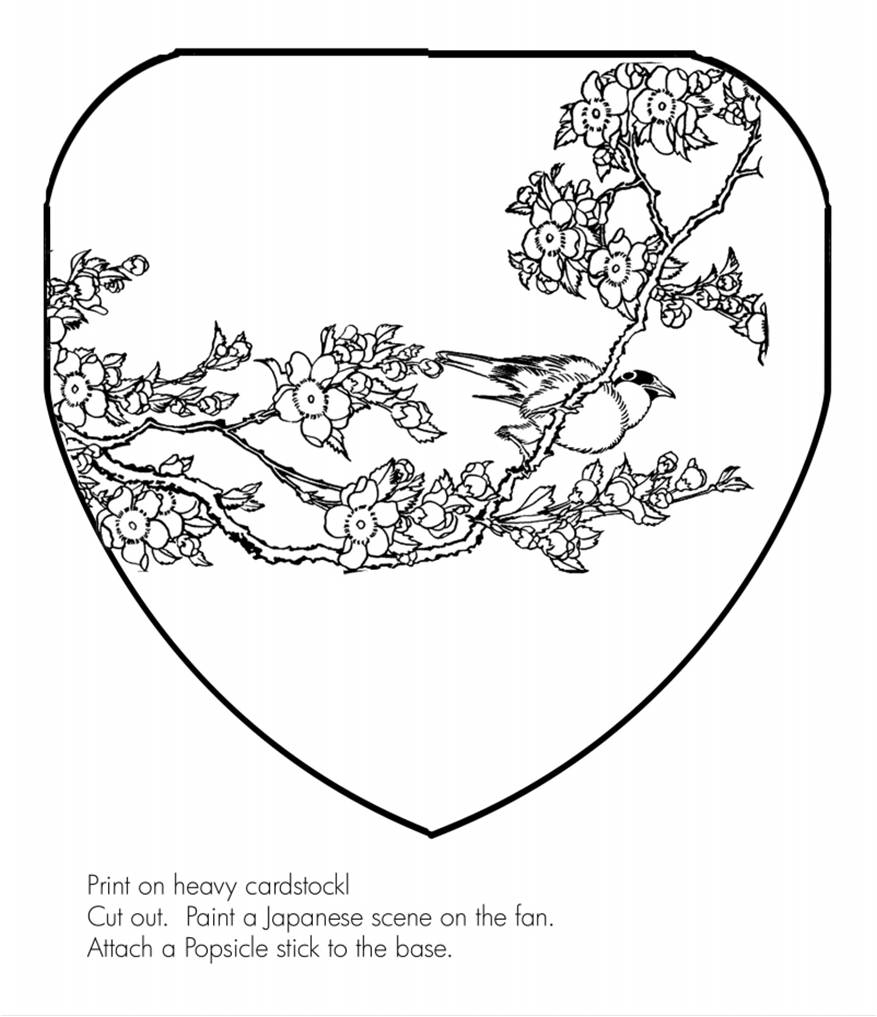 1. Download the Japanese fan outline online here: https://bit.ly/japanesefan
2. Pint the fan on thick cardstock paper.
3. Once printed, color in the graphic using colored pencils.
4. Use watercolors to paint in the background.
5. Once colored and painted, cut out the fan shape with your scissors.
6. Flip fan over and add a Popsicle stick to the backside using tape or glue. For added strength, use three Popsicle sticks and make a  "Y" shape.
While they're crafting their fan, snap a few pics of your little citizen and enter them in our "Around the World Activity Contest" for your chance to win one of our 10 weekly prizes and be entered into a sweepstakes to win a $500 Tea gift certificate. Contest ends 7/31/2012. Visit www.facebook.com/teacollection to enter.
This activity was inspired by the  Butterfly Dot Dress, which first debuted in Destination: Japan in Fall 2009.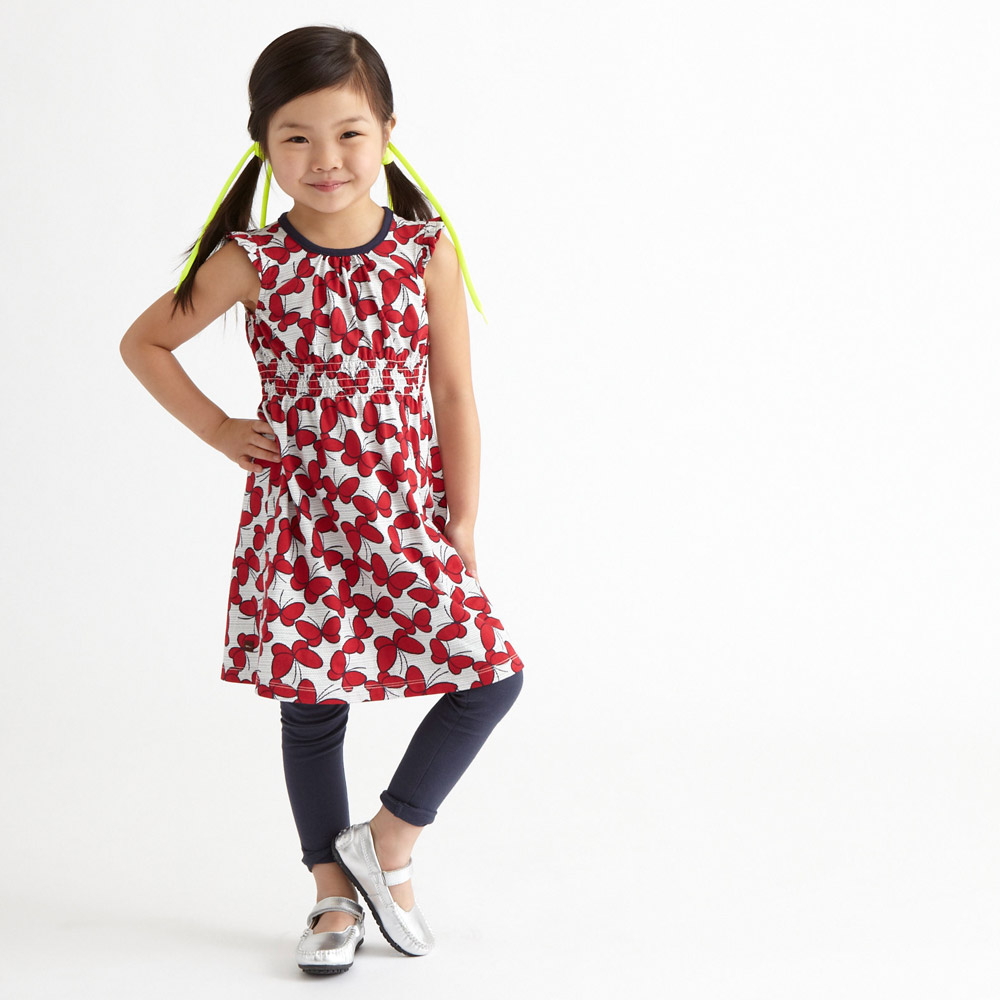 The Japanese inspired print featuring a flurry of red butterflies on a field of blue dots has come back in a classic flutter sleeve silhouette.