Fall is here and so are Tea's little artists! The cold winds must have blown in some creativity as we saw some of the most inspiring creations yet.
For the first time in Activity Book Contest history, we're announcing two winners: siblings Nora & Miles! We adored their squirrel puppets- how creative & fun!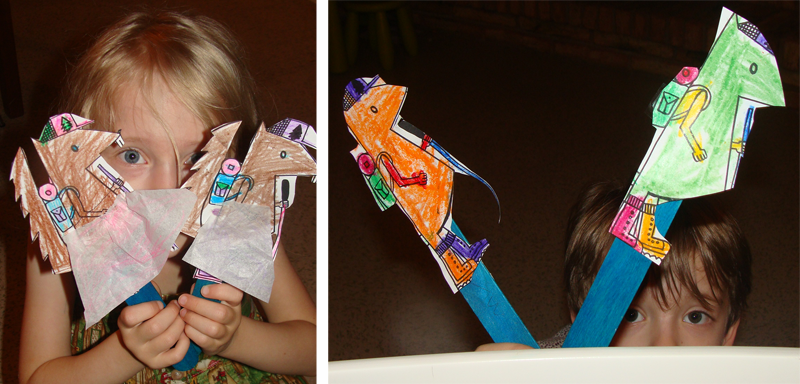 In addition, we'd liked to make note of our Honorable Mention, William. We loved William's skating monster- unique colors and expert-level artistry here! Also, you're rocking that Caribou Plaid Hoodie!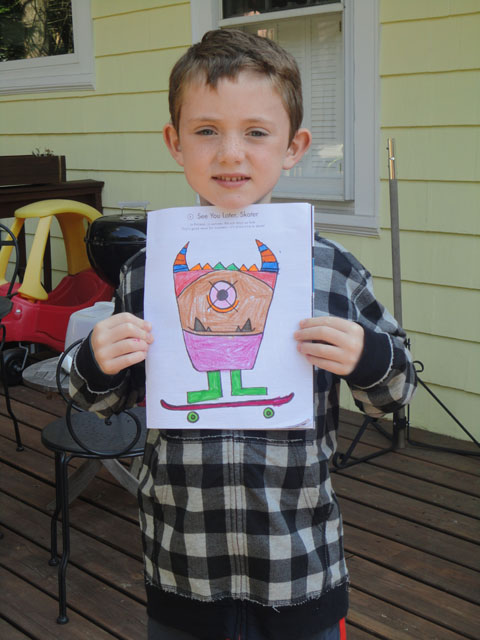 Thank you everyone for entering and be sure to submit a new picture for October's contest!
Browse all the entries on our Flickr page.
Interested in entering the contest for next month? Take a picture of your child's completed activity book picture and send it to us at blog@teacollection.com with "Activity Book Entry" in the subject line. We pick one winner each month to receive a $100 Tea gift certificate. We'll also post all honorable mentions on our blog page and all submissions will be posted on our Flickr page.
Download all of our activity book pages by visiting our activity printouts blog tag.