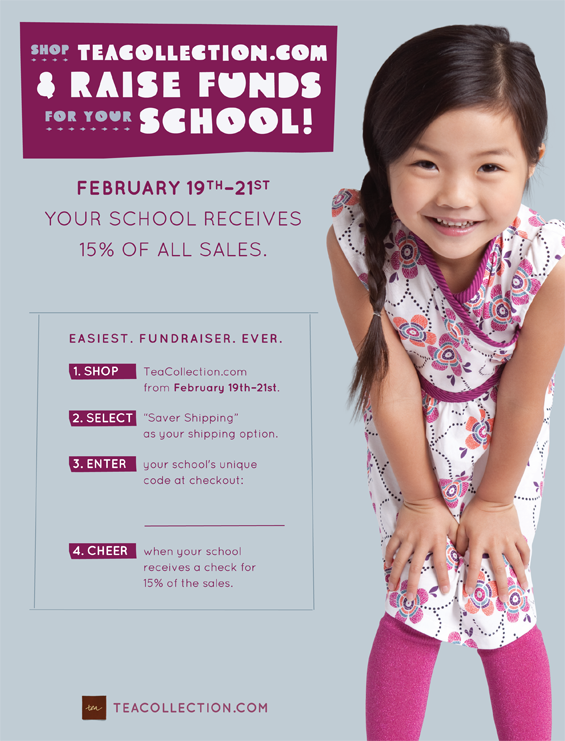 Raise money for your school just by shopping Tea! For three days only, you get free shipping—and Tea donates 15% of all sales back to your school!
Now you can help your school just by shopping for your favorite globally inspired kids clothes from Tea Collection.
How does it work? When you sign up for School Days, we'll give your school a unique promo code that you can share with your school community and with friends and family. When shoppers enter the promo code during School Days, Tea will donate 15% of the order total back to your school—and every shopper gets free Fedex Saver shipping.
How does it add up? We'll donate back to your school 15% of the merchandise total of every single order placed using the code. If, for example, 10 people from your community place an order of $100, Tea will write your school a check for $150. The more people shop, the more we donate. And there's no limit. It's that simple.
How do I get started? Download the application on our website, fill it out, and send it by email to donations@teacollection.com.
To learn more & apply, visit our website: https://www.teacollection.com/about-tea/citizenship-donations. Applying takes no more than 5 minutes!