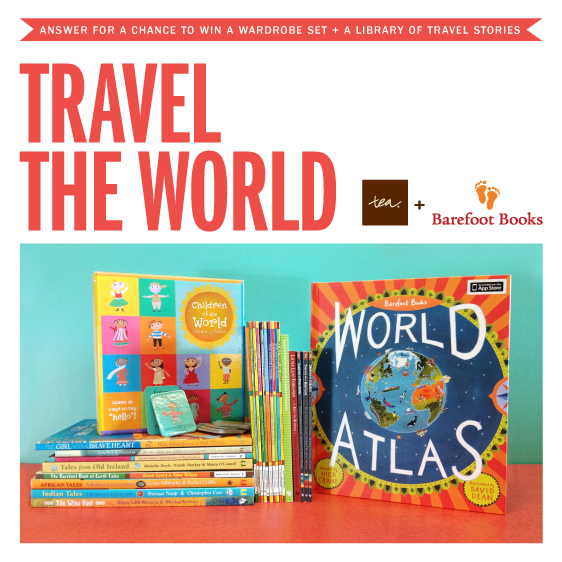 We're kicking off summer with a giveaway you won't want to miss! By answering one simple question, "Which Tea destination has been your favorite?" you'll be entered to win a Tea wardrobe set and a collection of travel the world Barefoot Books. With only one day to enter, enter the Tea Collection + Barefoot Books giveaway as soon as you can!
Things we found and want to share from this past week:
These Austrian spinning tops are absolutely gorgeous and will keep your children entertained for hours!
Raising a traveling tribe can be difficult, we love hearing how Traveling Mama is teaching new languages to her little ones.
Looking for some new tunes? Don't miss our playlist we posted earlier this week – it's filled with music from around the world!
These herb-infused olive oils are easy to put together, perfect for yourself or gifts.
We think these painted leaves would be a great summer project… cheap entertainment for all!
Don't forget to see just how low our semi-annual sale prices are! Girls dresses for less than $20, girls leggings starting at $12.50, boys tops less than $15 – shopping for yourself? Women's tops are marked down to $38.50 and women's dresses are as low as $43.50!
UPDATE: Sale and Giveaway are officially over.