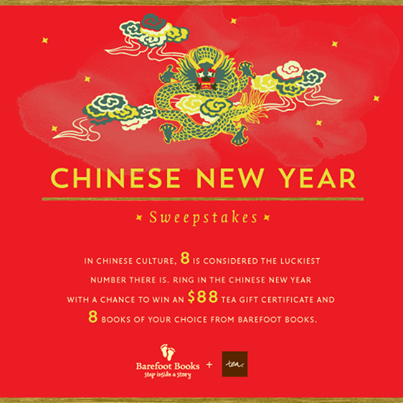 In the Chinese culture, 8 is considered to be one of the luckiest numbers there is. It's pronounced 'Ba' which sounds very similar to the word 'Fa', which means to make good fortune. Did you know that the opening ceremony of the 2008 Beijing Olympics began on 8/8/08 at 8 seconds and 8 minutes past 8 pm local time? In honor of the Lunar New Year tomorrow, we've partnered with Barefoot Books to give you the chance to win $88 to Tea and your choice of 8 Barefoot Books.
Which books would you choose? With such a wonderful offering, we know it's hard to choose! One of our favorites is The Great Race; the excitement-filled story is followed by notes on the Chinese calendar, important Chinese holidays, and a chart outlining the animal signs based on birth years.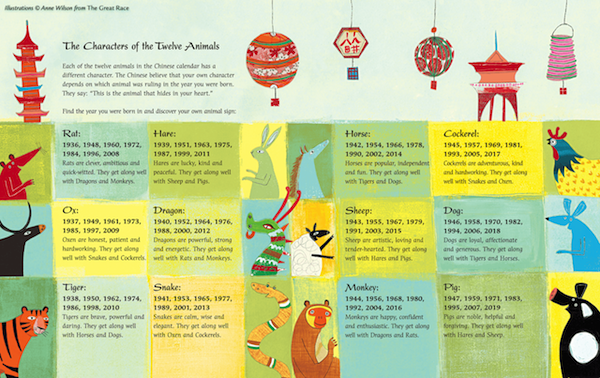 With this beautifully illustrated chart, you can help your little one discover which animal's year they were born in, making the book a bit more personal. If you're a fan of Barefoot Books, be sure to check out their Ambassador Program – they're running a special on registration that ends January 31st!
Enter now for the chance to win $88 to Tea and 8 Barefoot Books!