Modern India takes great care and pride to retain the extraordinary refinement of its many palaces, old temples and ancient forts. We've fondly named our newest delivery, Paisley Palace. From the stunning marble dome of the Taj Mahal to the ornate arches of the Mysore Palace to the spectacular paintings that adorn the Amer Fort, there is no lack of inspiration in the architecture in India. Many of our designs in this collection are named after these great palaces! Take a look at the history of these great sites to better understand the story behind the design.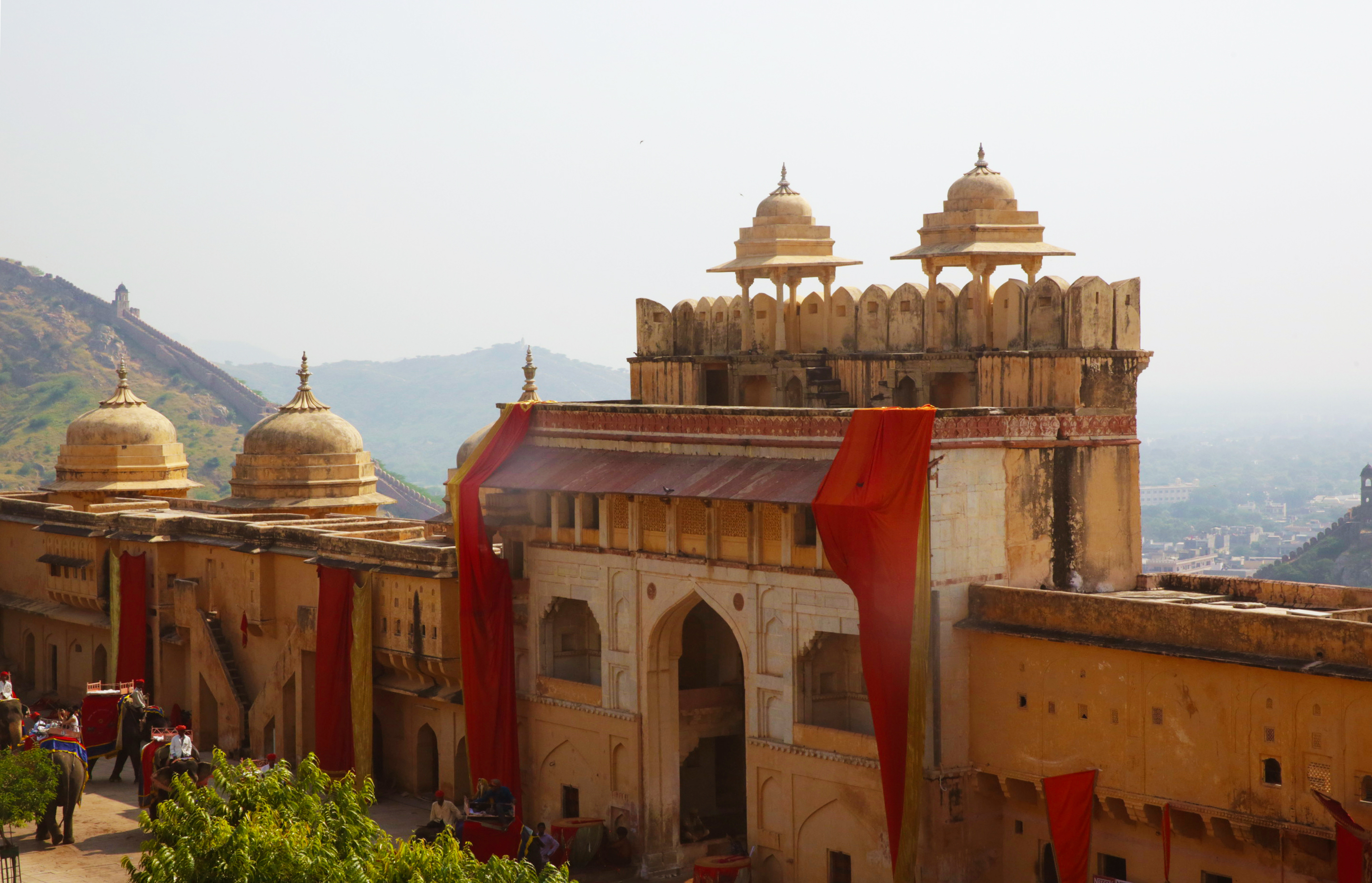 The Amer Fort was built by the conqueror Raja Man Singh who ruled from 1590-1614 AD. On our visit here, we rode painted elephants and admired the red curtains that framed the fort. We were inspired by the elaborate painted motifs on the walls and ceilings in the Jaipur City Palace.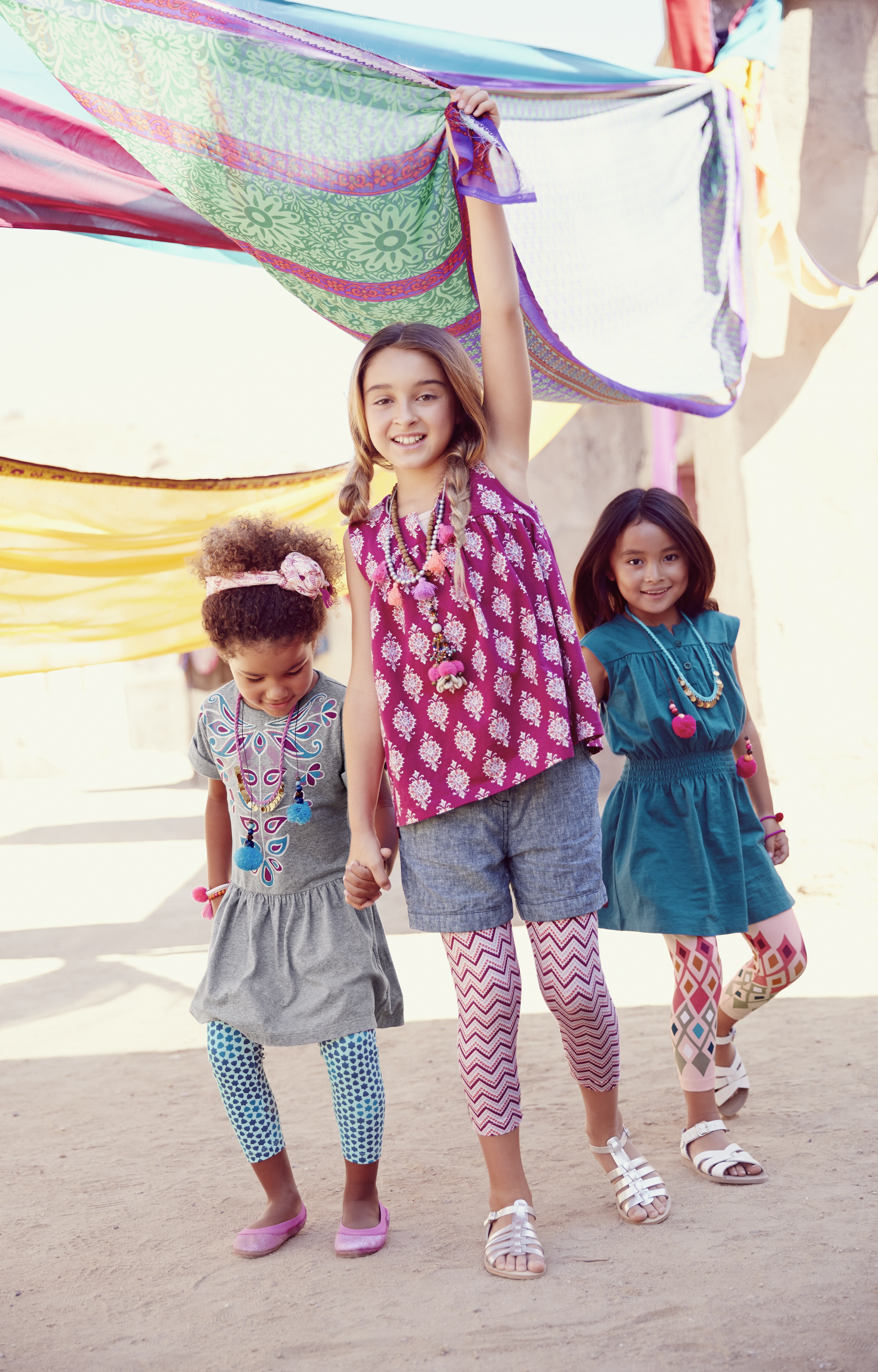 Here you see our purple woodblock print Amer Palace Twirl top. The pattern of the print was inspired by royal formal costumes we saw.
The Palace of Mysore is a historical palace of Indo-Saracenic architectural style, in the city of Mysore in the southern state of Karnataka. While on our visit to Mysore, we learned about the Mysore Dasara, a festival that takes place in Karnataka and lasts for ten days in the fall.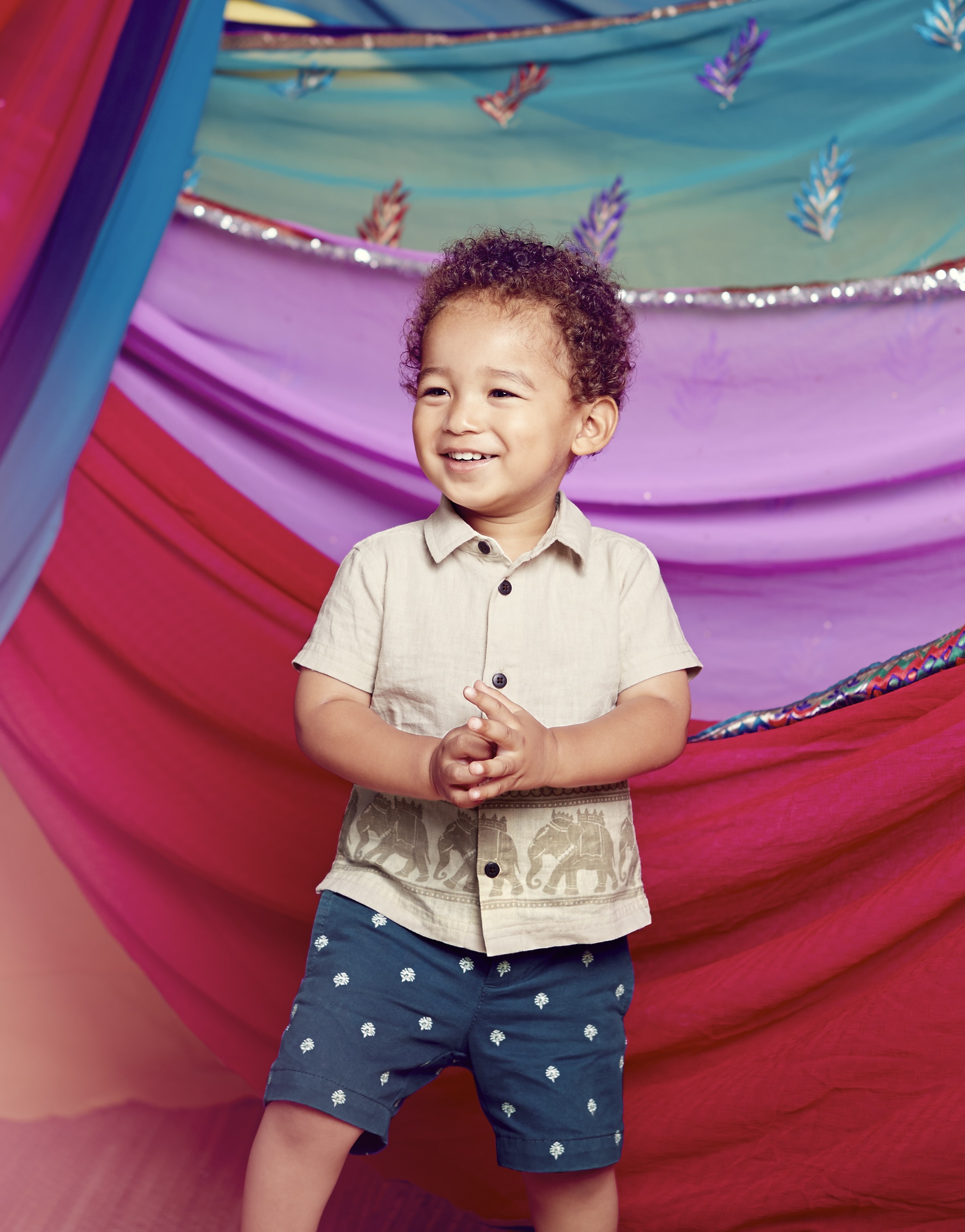 During the festival, there is a procession honoring the goddess Chamdeshwari who symbolizes the triumph of good over evil. The procession is led by an elephant named "Balarama" who inspired this Balamrama Border shirt seen here.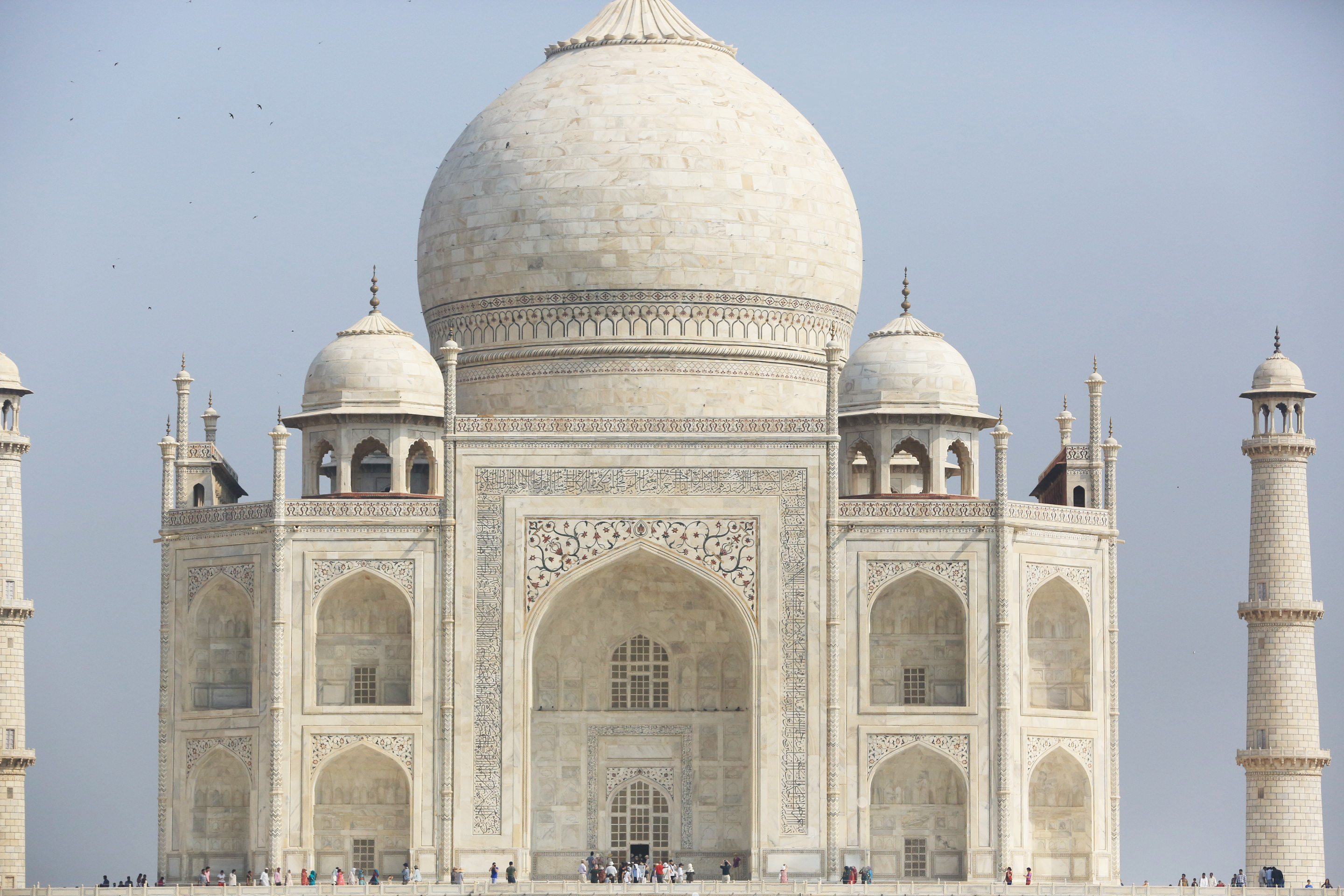 While visiting the Taj Mahal, we quickly realized why it is one of the eight wonders of the world. The Taj Magal was built by the Mughal emperor Shah Jahan in memory of his third wife, Mumtaz Mahal. The beautiful marbled dome is so expansive it is said that its architectural beauty has never been surpassed.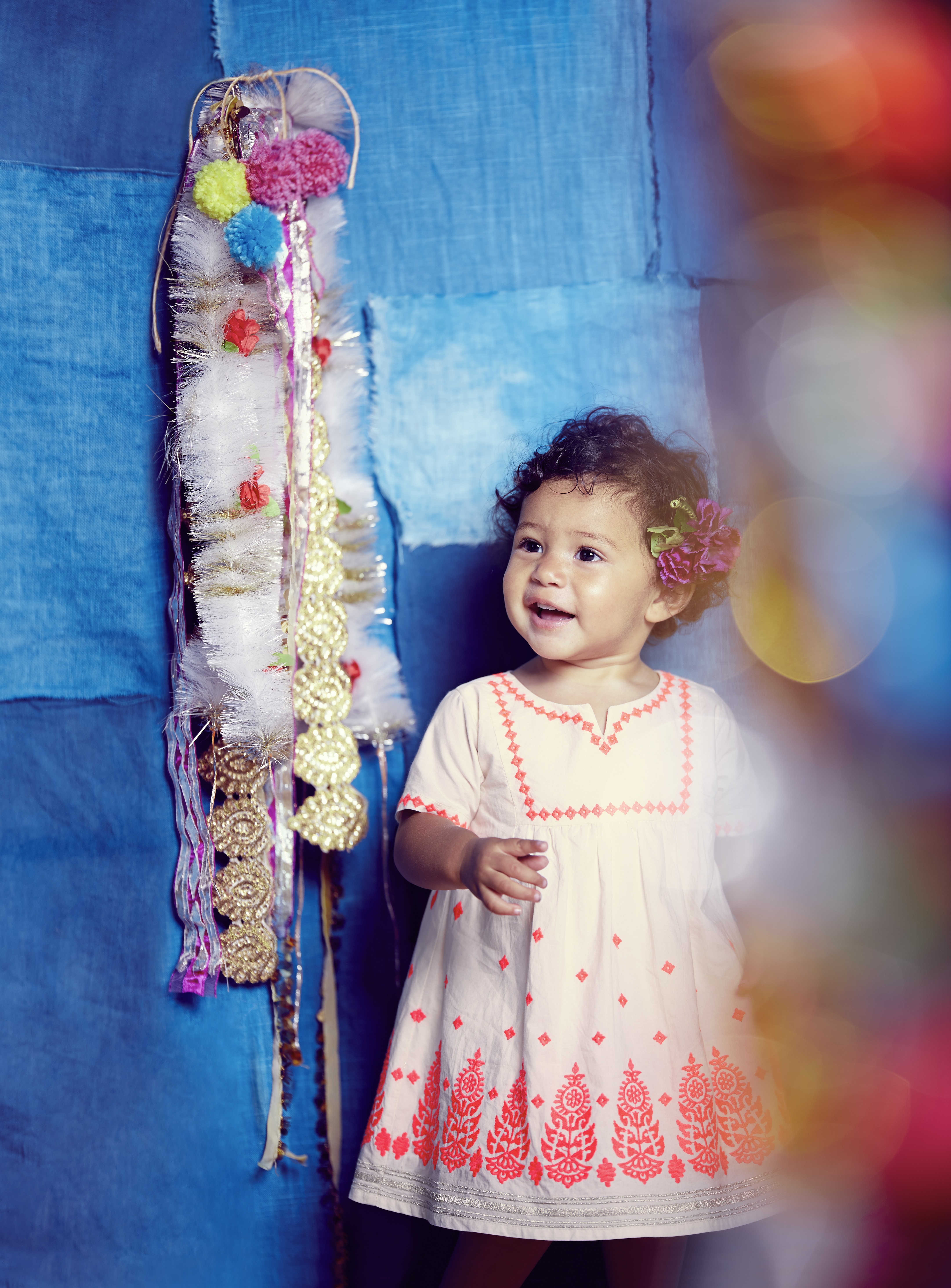 The paisley embroidery seen on our Taj Mahal Embroidery dress was inspired by the details seen throughout the inside walls of the palace. The metallic thread on the border of the dress was inspired by the opulence of the amazing structure, especially when it is viewed at dawn or sunset where the light reflecting off of the marble makes it appear to change color and shine — it takes your breath away!
You might notice that a few of the styles above aren't available on teacollection.com. Don't worry, they will be soon! (You may have heard about the port delays on the west coast… Unfortunately, that's effected our spring collection. As soon as those shipments reach land and get to the warehouse, our team will be working around the clock to make sure the products become available as quickly as possible!).