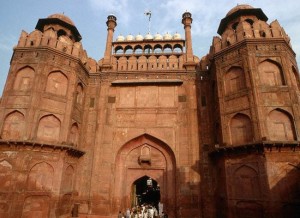 I've always been a "why not" kind of girl. One who accepts challenges without having to sit down first and one who says a crazy "YES!" to any new opportunity and I've always longed for a chance to expand my global horizons.
My husband and I talk often about traveling more … and we already do our fair share of it. We are that family that might scrimp on certain things, but thoroughly enjoy our vacations … and schedule them whenever we possibly can.
I've been saving for a trip to Italy for quite awhile now, and was getting *this* close to surprising my husband with the news that finally, we could go take the trip of a lifetime. Explore new things and see new places. Italy was the place in my mind that took me away from the reality that I live in a snowglobe.
Italy provided a perfect daydream scenario to forget that it feels that it snows every day where I live – between October and April, and that the sun gives up on trying to peek out of the clouds for what seems like seven months out of the year.
Italy became, for me, a sanity saver and a wild dream that one day … we would visit. We would take our babysitter and sip espresso and limoncello, see the sights, and bask in everything that Italy has to offer.
Little did I know that my dream of a romantic vacation to Italy was going to replaced by a relocation. A MOVE – to the very same continent where you find Italy, but a different country that starts with an "I" and not just for a couple of weeks vacation.
Join me if you will as I bring you an up close, personal and very honest look at the road of taking a family of five across the ocean, to Delhi India.
स्वागत
(welcome, in Hindi)
This journey is cross posted at Delhi Bound.