Congratulations to Stacey Brown– she is the winner of the eBags Holiday Travel Giveaway! She is the recipient of the Caribbean Joe 3 piece hardside luggage set from eBags.com.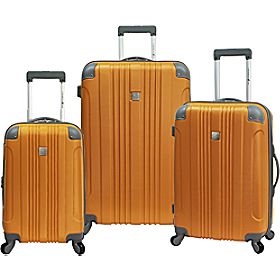 When asked what ebags.com bag, backpack, or piece of luggage was her favorite, Stacey responded:
"The Mother Lode mini-wheeled duffel is my favorite. With a toddler on my hip, I can't balance a backpack, and this duffel holds everything I need to have within easy reach on a flight. LOVE IT!!"
https://www.ebags.com/product/ebags/mother-lode-tls-mini-21-wheeled-duffel/125538?productid=1325214
Thanks to everyone for sharing your favorite eBags products with us!