In celebration of Father's Day this weekend we asked Chris Pegula of Diaper Dude to guest post about his company, his style, and his perspective on being a dad.
Becoming a dad was a life changing experience for me on a number of levels.  For instance, if someone were to tell me 11 years ago that I would launch a company called Diaper Dude and design gear for dads, I would have told them they were nuts!  Go figure.  But I have my kids to thank for that.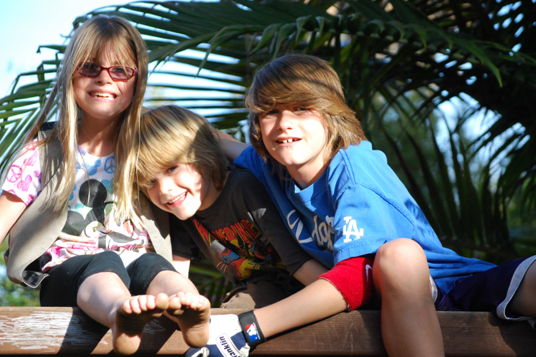 It's crazy how the role of dad has changed dramatically since I was a kid.  My dad was a successful businessman. On any given day, he would be seen wearing a  suit & tie and dress shoes.  I, on the other hand, have totally rebelled against this more conservative style.  My typical attire consists of jeans (usually from AG), a pair of Converse (red leather is my absolute favorite) which I've actually had custom made: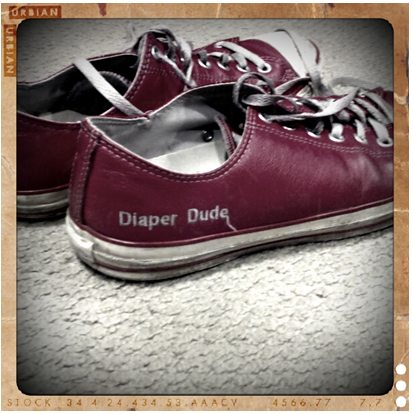 I'm usually wearing a T-shirt (often from Aviator Nation) and a hooded sweatshirt.  If I need to dress it up a bit, I throw on a navy pinstripe sport coat.  Perhaps 12 years of a suit and tie in catholic school had a negative effect on me?
Currently living in Los Angeles, I assume a much more relaxed lifestyle than the one in which I was raised. Weekends consist of heading to the beach with my family for the day or hiking the Santa Monica Mountains.  Of course that is when baseball, volleyball or soccer games do not interfere.  Skate boarding the neighborhood or biking to the park is another past time I enjoy with my 3 kids.
It thrills me to acknowledge that my life is even more enriched since my 3 children were born.  I always feared that it would never be the same when I became a dad, and that a part of me would be lost in this new role.  I quickly discovered that was not the case.  I think it's similar to the fear most guys experience when they get married. It's "say goodbye to the old life and prepare for the new role of husband".  I have to say the new life has been way more exciting than the old.  I had this idea that parenting meant being serious and playing this grown up role that was all work and no play, but in reality it's just the opposite.
Allowing the kid in me to surface when I'm hanging with my kids makes parenting a piece of cake.  Don't get me wrong, boundaries are a definite must as well as positive discipline.  But I find that when I'm more relaxed and having fun with my kids, I cannot imagine being anything other than a dad.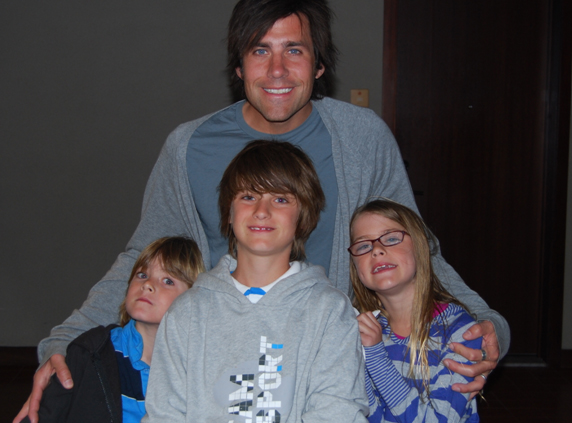 So as Father's day approaches us this weekend, I encourage you to summon up the inner child in you and have some fun!  I'm sure you'll soon discover (if you haven't already) that there's no better job than being a dad.