Spring fashion is filled with pops of neon shades from pinks to greens to purples and yellows.  We saw fashion runways everywhere explode with new ways express this bold statement.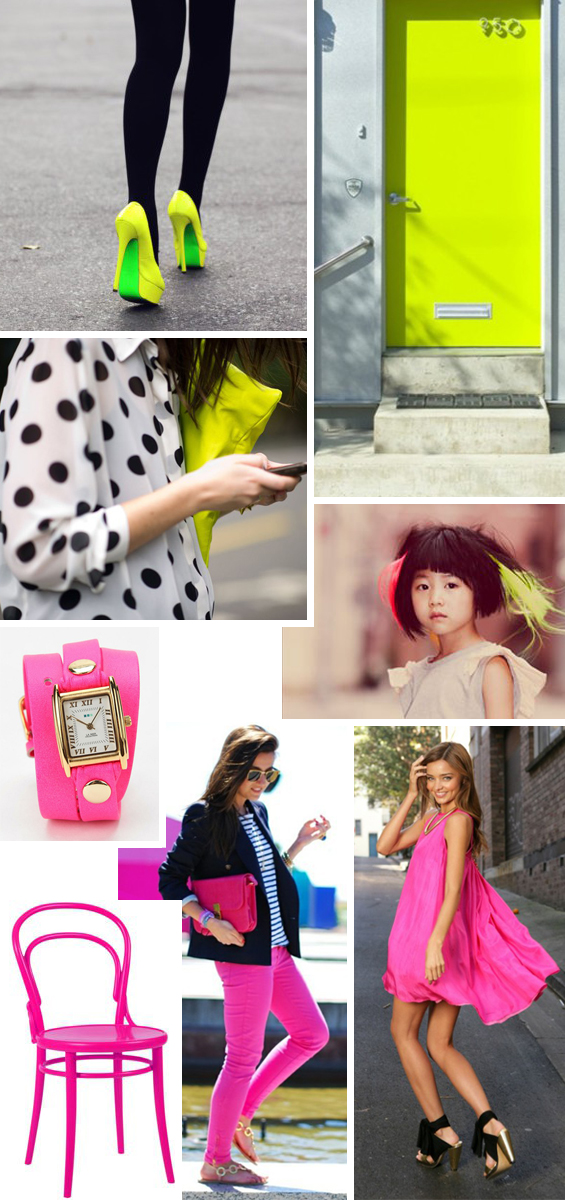 Photo collage compiled from Pinterest.
We turned on the light and had a bright idea, so we filled our Spring collection with neons for every style. Our neon pink girls leggings will surely excite the fashionistas in your home, while our subtle green neon graphics will fit the cool style of your little guys. Whichever your taste, be sure to electrify your wardrobe with these fluorescent pops of color.
What do you think of the new neon trend? Tell us in the comments section below.