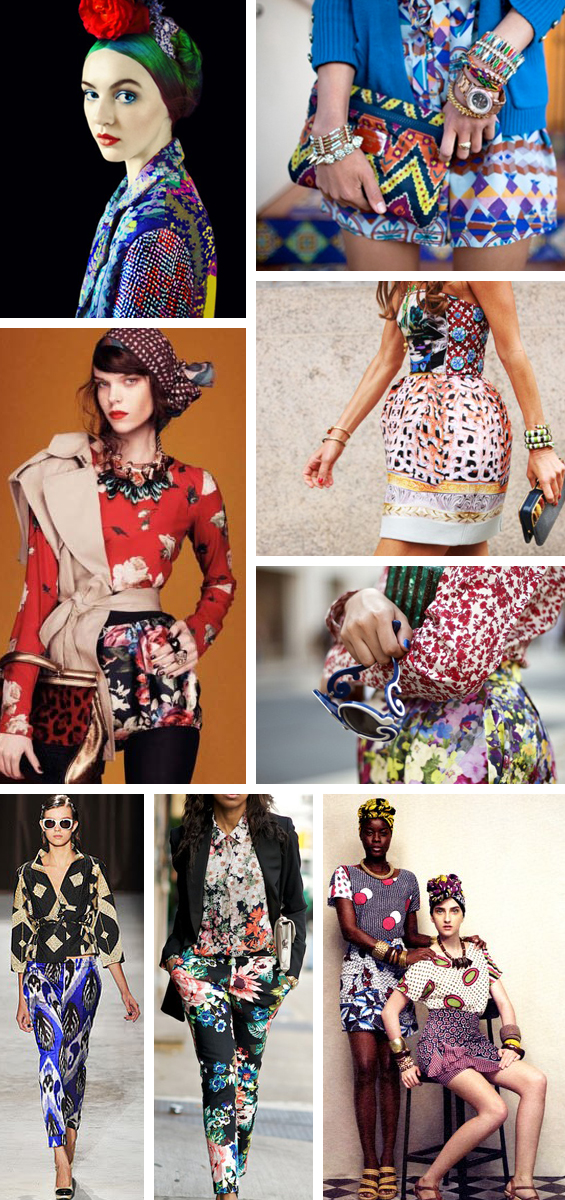 images (clockwise from top):  Mary Katrantzou, Mirnah, pink anchor's pinterest, honestly wtf, SUNO, where did u get that, Gossip Collection
For more inspiration check out our pinterest print mixing board.
The fashionistas above certainly make a statement with their bold looks. We love their stylish flair and have incorporated print mixing in our Spring Collection. Our outfits can be mixed, matched, and outfitted to your child's personal style.
How do you fashionably mix-and-match patterns? Share your style advice with us in the comments section below.