Today we're featuring guest blogger Mandy Moise, designer for vfish, who traveled to Bali with her two girls, Ellie 2.5 yrs, Sloane 1yr who just happened to be wearing Tea on their trip.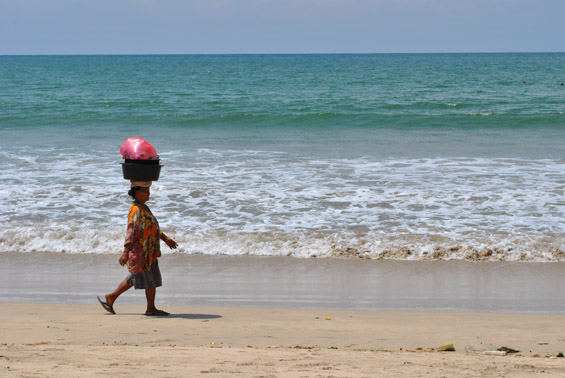 Bali is one of the most beautiful places in the world—long, white sandy beaches, lush tropical foliage, amazing food, and some of the nicest people you have ever met.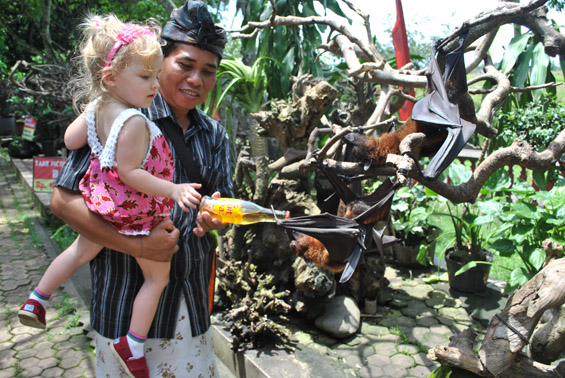 When my family travels, we really like to dive right into the culture of where we are. Eat the food, meet the people, walk off the beaten path. Bali is an island where you can do these things with a family (even babies – as mine are 1 and 2.5) and really feel safe, secure and relaxed.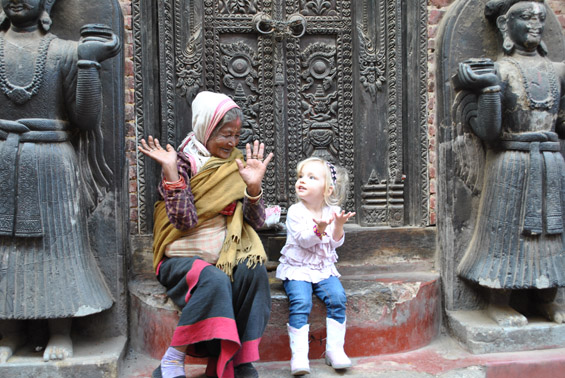 On our first day in Bali , we were introduced to Nasi Goreng- with literally translates into "fried rice".  Balinese people eat Nasi goreng many meals of the day/week– Usually topped with a fried egg. By the end of the trip, my 2.5 yr old was asking for Nasi goreng at every meal. Our other favorite thing to eat in Bali, and all throughout Indonesia, was grilled corn.  We would walk the beach at night, eating ear after ear of grilled corn topped with butter and Balinese spices. So delicious!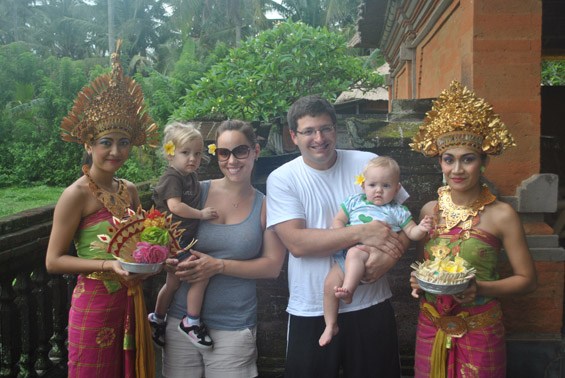 The people of Bali have a very rich culture, and take great pride in honoring their heritage.  We took the kids to many outdoor theater shows where performers dress in elaborate costumes and makeup, and tell old stories through song and dance.  Many of these shows would end with our kids being invited to dance with the performers on the stage. Still today, my daughter dances in the living room and tells me we "need" a stage.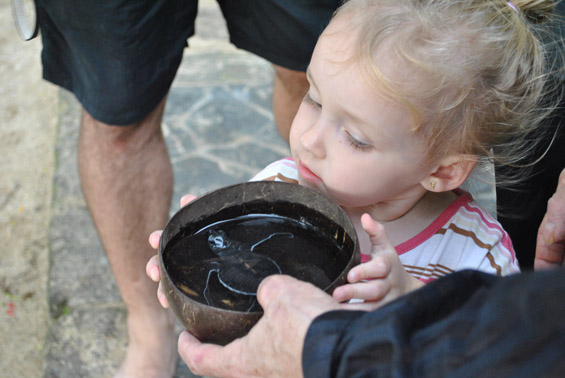 A huge Bali highlight for us was when we released a green sea turtle into the ocean. We donated some money to a fund that helps protect the turtles, and in return, they brought my daughter a tiny baby turtle (she named her Angelina Ballerina) and allowed her to walk it down the beach to the ocean. It's always been a dream of mine to do that myself, so to live that moment through my daughter was just beautiful.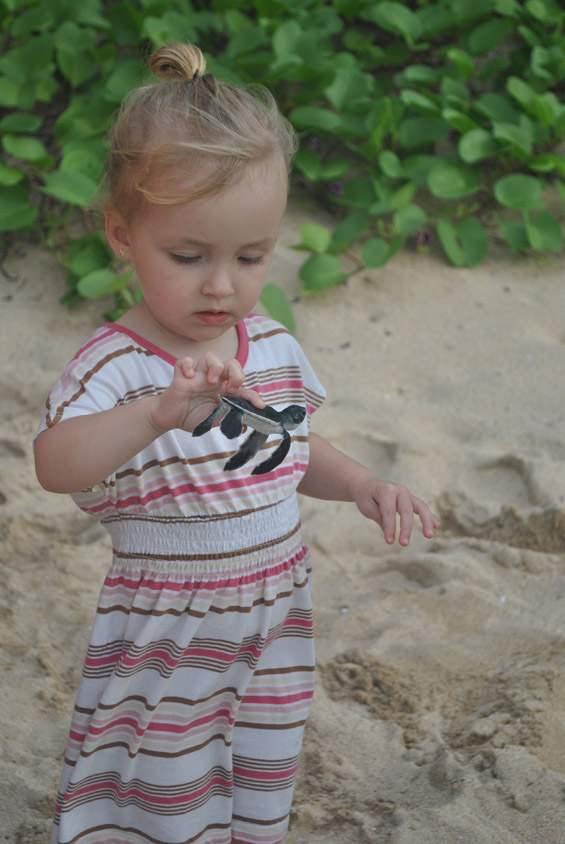 Bali has so much to offer- and can be a great family vacation option for those who are adventurous, or those who just want to relax and take in the sunshine and the sea.
If you enjoyed learning about Mandy's Balinese excursion, be sure to read Mandy's tips for traveling with kids blog post.