Last Saturday the Oakland Zoo celebrated Earth Day with their "Take Action for Animals" event.  Conservation organizations from all over came out to teach little citizens about animal awareness and protection. I've been working with the Red Panda Network for nearly five years now. While Red Pandas have been gaining popularity in the last few years, most people still don't know about them. So I was pleasantly surprised to see how popular our booth was.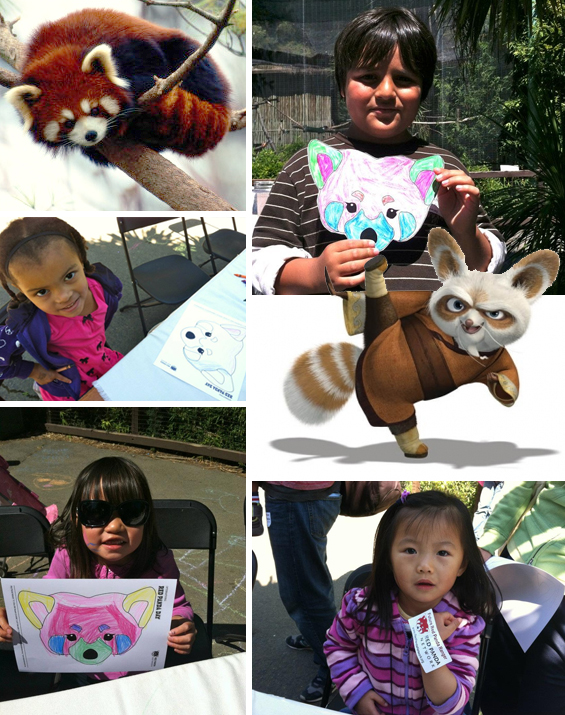 top left picture: Pinju, one of the red pandas available for adoption via the Red Panda Network
middle right picture: Master Shifu via ShareTV
all other pictures from the day of the event
Most children were shocked and excited to learn that Master Shifu from Kung Fu Panda was actually a red panda. The children, as well as many parents, were curious and enthusiastic to be learning about an animal they had just heard about for the first time. We had over 200 future conservationists come to our table to create a Red Panda mask. To learn about Red Pandas visit:  The Red Panda Network. They also have a great program Red Panda Ranger program for children who want to learn more about Red Pandas.