The last days of summer were highly creative for our Tea fans as we saw some of our best entries yet to our Activity Book Contest! As always, it's hard to pick just one winner.
However, we couldn't help but love Audrey's robot! Her attention to detail and decorative flair on her robot won us over.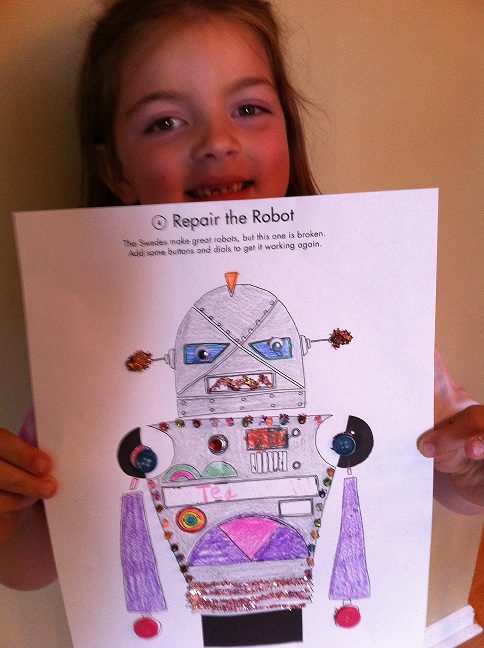 With all the awesome entries, we wanted to take the time to also highlight some honorable mentions. Check out the colors in Zaid's robot below- how cool?!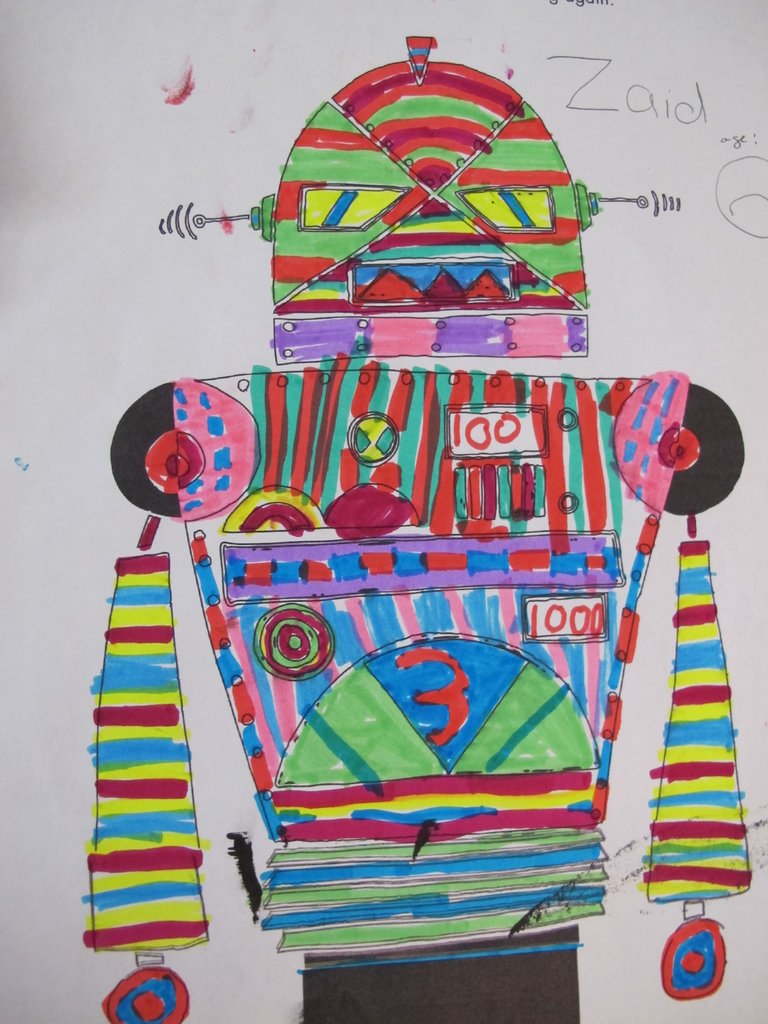 We also loved how Claire brought to life the Finnish foxes in her picture below.
Thank you everyone for entering and be sure to submit a new picture for September's contest!
Browse all the entries on our Flickr page.
Interested in entering the contest for next month? Take a picture of your child's completed activity book picture and send it to us at blog@teacollection.com with "Activity Book Entry" in the subject line. We pick one winner each month to receive a $100 Tea gift certificate. We'll also post all honorable mentions on our blog page and all submissions will be posted on our Flickr page.
Download all of our activity book pages by visiting our activity printouts blog tag.