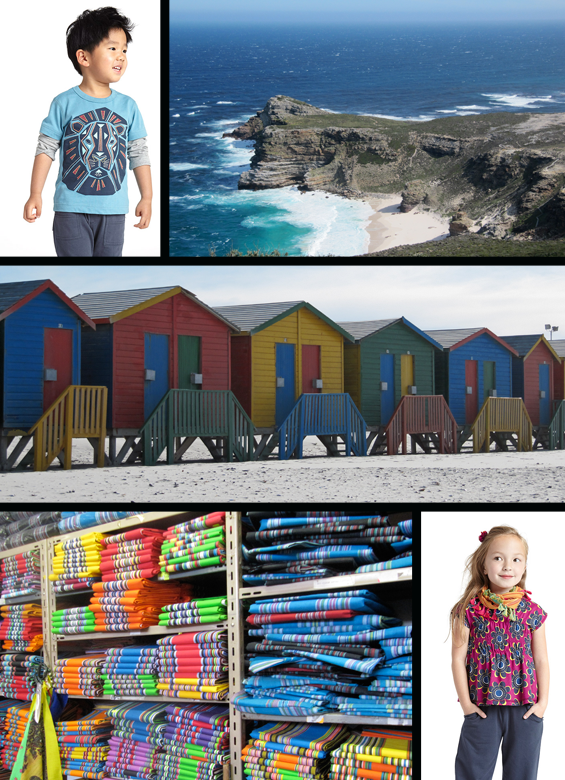 The photos above are from our children's clothes designers' cameras. Whenever they travel abroad for inspiration, they take many, many photos which they later use to reflect upon when developing patterns and graphics for each collection. The two outfits are available for sale now. Check out girls new arrivals and boys new arrivals at www.teacollection.com.
Springtime finds us in the land where 11 official languages mingle and where the spirit of ubuntu thrives. Ubuntu means "I am what I am because of who we all are." For us, it's about respect, compassion and community- and also about prints, patterns, beans and embroidery.
Share with us below, have you ever traveled to South Africa? What's your favorite part about our new destination?