To learn more about the experiences of children and families in South Africa, we spoke with Emmanuel Otoo, program officer for Africa at The Global Fund for Children (GFC). If you'd like to donate to The Global Fund for Children to support their work in South Africa and beyond, visit their website or add a donation at check-out when making an online purchase from Tea Collection!
What is the major need in the South Africa region at the moment?
According to our partners in the field, the major need is to systematically and practically promote social inclusion and improvement in the education system, especially at the early-childhood and elementary stages.
There is also a major skills shortage in South Africa—a significant number of youth have not received relevant education or acquired the appropriate skills to be competitive in South Africa's job market. To that end, development of small businesses, social enterprises, and community entrepreneurship is another area that needs reengineering and support.
What's something special about South Africa that most Americans do not know?
Perhaps what many people are not aware of is that migration is an integral part of South African history and its present reality, and that cities like Johannesburg owe their existence to migrant laborers. Also, in spite of the country's extreme levels of poverty compared to the United States, South Africans come together and make efforts to support one another.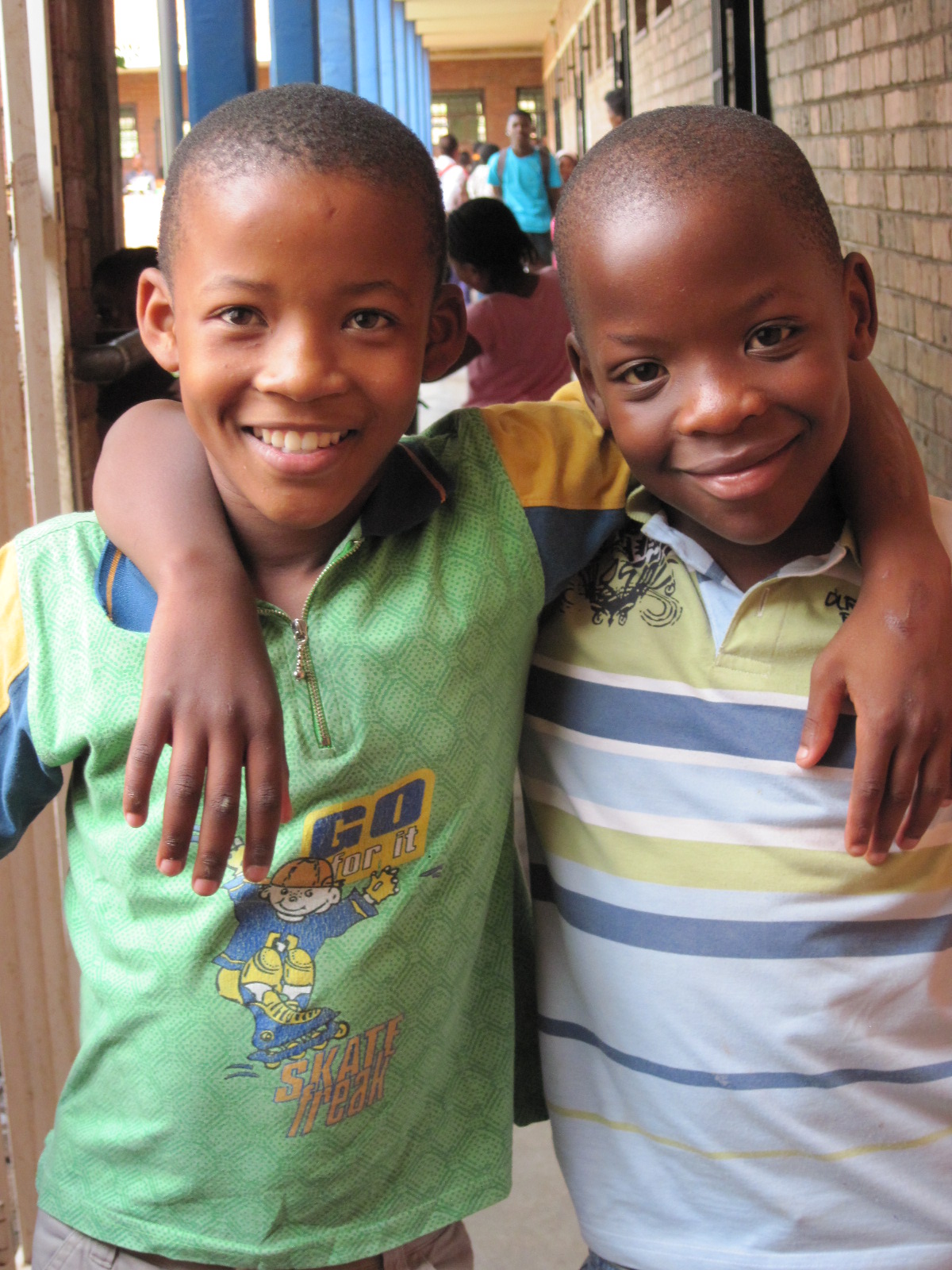 What are some games that the kids like to play in South Africa?
Most boys in Africa are passionate about soccer, which they often play in school or on practically any field they can find. The same is true in South Africa, where boys make their own soccer balls out of rolled, stuffed, and string-tied plastic bags. Kids also make their own toys, such as cars made out of scrap metal and wire, which they often play with on the sidewalk.
Young girls in South Africa play skipping, clapping, and jumping games. One favorite game for girls is jumping through and over elastic bands made from old pantyhose. At school, girls often play netball because equipment for this game is usually available on the playground.
How is playing different in South Africa from playing in America?
The average American kid plays games on computers, tablets, iPods, and video game consoles like Wii and Xbox. There is also a strong culture of play at amusement parks such as Walt Disney World, Six Flags, and Busch Gardens during warm months and in warmer states like Florida and California.
Kids in South Africa, especially those who are part of the populations GFC serves, do not have easy access to technology, are unfamiliar with "gaming" as a form of recreation, and also do not have access to playground equipment or amusement parks. They improvise by creating innovative toys made out of scrap materials and leftover fabric. They often do not have designated play areas and resort to playing on sidewalks and in empty fields.
But kids in the United States and in South Africa are perhaps more similar than they are different—they all love to play, have fun, and make mischief.
Stay tuned for the rest of our interview with Emmanuel later this week—he'll tell us about Chipo, a South African boy served by one of GFC's grantees. Emmanuel also shares his own understanding of Ubuntu.