One of the most iconic Chinese designs is China's world famous Blue and White Porcelain (known in Chinese as 清花 qinghua), which is why it seems so natural that it was one of the design inspirations for Tea Collection's Fall/Winter 2013 Destination China collection.
Traded all over the world at the height of the Ming Dynasty (1368-1644), Blue and White Porcelain came to be known outside of China as "Ming Ware" or quite simply "china" as an ode to the land of its origin.
The most prized Blue and White Porcelain didn't come from just anywhere in China, though. It all came from one place known as the mecca of all porcelain craftsman and artisans for over 1000 years: Jingdezhen, Jiangxi.
Porcelain from Jingdezhen has come to represent the pinnacle of Chinese craftsmanship, as China's most skilled porcelain and pottery masters have perfected their craft in the city for centuries. Aspiring porcelain artists continue to flock to Jingdezhen to join the artisan community and study at the Jingdezhen Ceramic Institute, China's premier center of ceramic higher learning.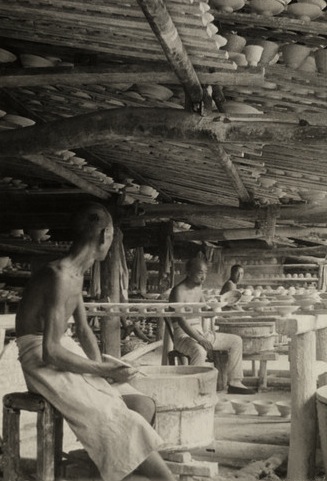 History of Jingdezhen
Since 557 CE, Jingdezhen has been the center of fine porcelain art, crafting, innovation, and production in China. The city is home to the Imperial Kilns that fired the porcelain used and treasured in Beijing's Forbidden Palace.
In fact, Jingdezhen's name is connected to its imperial ties. The Song Dynasty Emperor Jing De (who reigned from 1004-1007) so admired the porcelain created in Jingdezhen that he issued an imperial edict to honor the manufacture of porcelain. The town became known as "Jing De Town" (zhen 镇 in Chinese means town) in his honor.
In 1267, the legendary Kublai Khan established a Ceramic Bureau with 80 imperial craftsman.  During the Ming Dynasty, official kilns designated for imperial porcelain production were established along with the Imperial Porcelain Bureau in Jingdezhen.
In addition to regular sacrificial offerings to the Chinese diety protecting ceramic production, in the Ming Dynasty the emperor started dispatching a royal eunuch to oversee ceramic production in Jingdezhen on behalf of him.
Chinese Emperors took their Jingdezhen porcelain seriously!
When your young ones wear the Lucky Fish Tee, Porcelain Floral Smocked Top, Painted Pottery Graphic Dress, or Porcelain Floral Henley Dress, you can transport your whole family to the historical ancient porcelain crafting capital of Jingdezhen.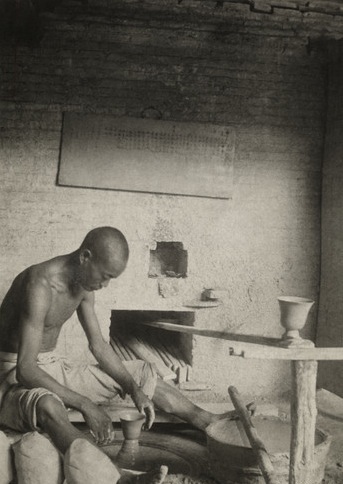 Visiting Jingdezhen Today
Jingdezhen still continues to carry on the legacy of fine Chinese porcelain craftsmanship today.  The pride this small town in southern China takes in porcelain crafting can be seen in the visitor friendly restorations of the Ancient Kilns and in the small details, like the porcelain stop lights downtown or the porcelain trash cans at historical sites (really!).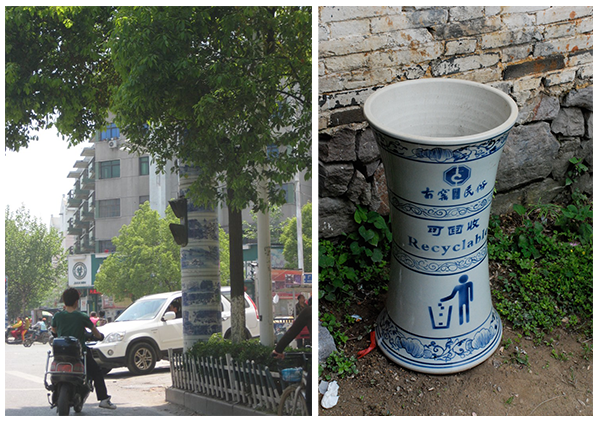 Visitors to Jingdezhen can see how craftsman continue to use the same techniques Chinese porcelain traditions have relied on for centuries at demonstrations in the Ancient Kilns. In the pictures above, you can see a photo taken in the 1920's and one I took two years ago. As you can see, not much has changed!
To discover what is new and fresh in the ancient town of Jingdezhen, visitors can also visit many different studios and galleries of younger talents based in Jingdezhen who seek to bring a modern twist to China's ancient porcelain art.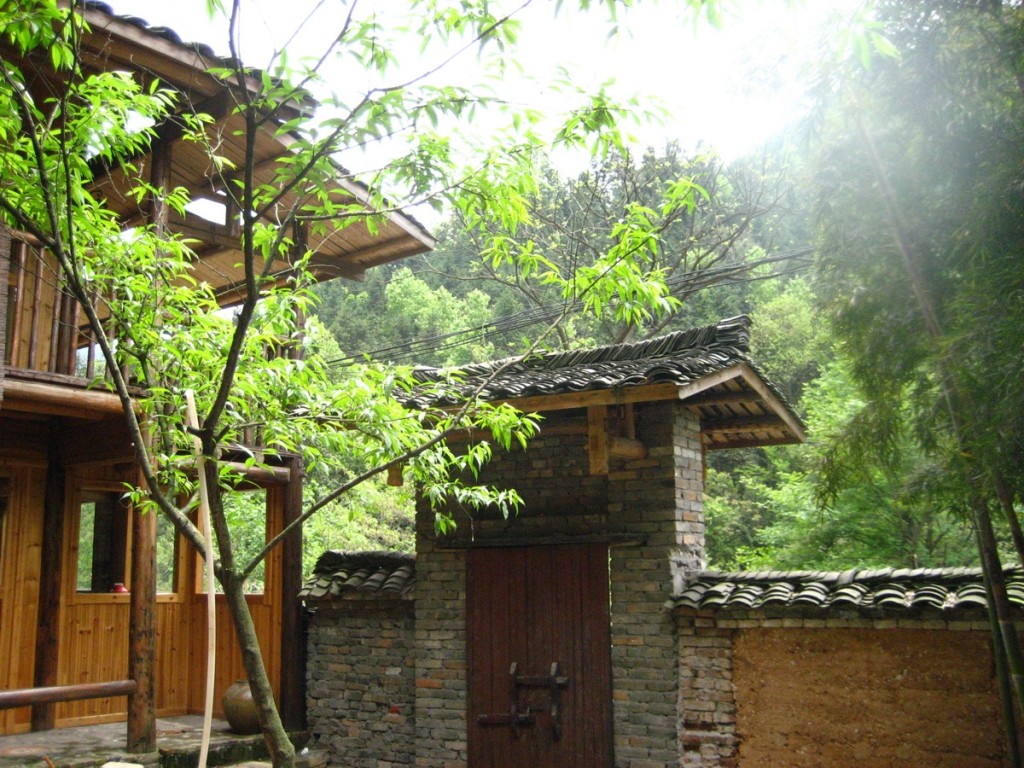 For anyone fascinated with Chinese porcelain crafting traditions, a pilgrimage to Jingdezhen is the place for you! If you want to learn more about Jingdezhen and China's unique design and art traditions, read more here.
———–
Charlene Wang regularly travels to Jingdezhen, China to work with the emerging Chinese artisans who handcraft Tranquil Tuesdaysauthentically beautiful and exclusive teaware collection.