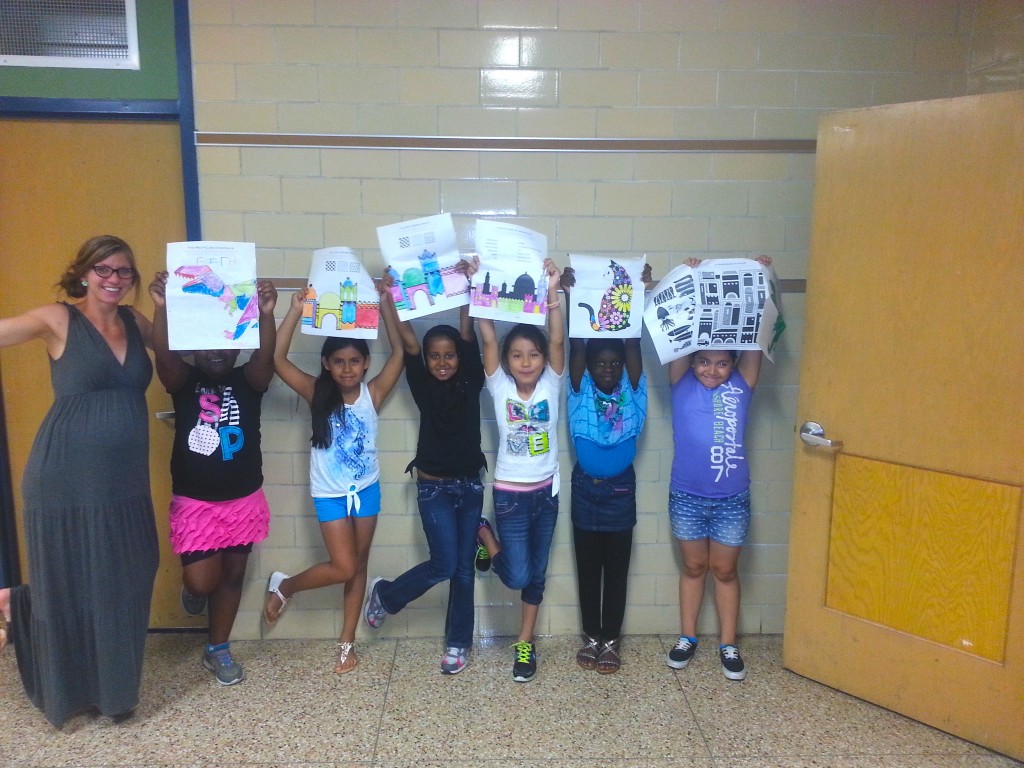 Congratulations to Nicole, our July Activity Book Winner!
"My students have been my "kids" for years but the start of this school year will bring a brand new addition – my husband and I are expecting a baby boy! I'm so excited to dress him in the beautiful and comfy Tea Collection clothes I've already purchased.  Of course, I'll always have love for my students – here is some of my 2nd grade summer school class's fabulous art work! They've decided it goes in the baby room. "
Take a picture of your child's completed Tea Collection activity book picture and send it to us at blog@teacollection.com with "Activity Book Entry" in the subject line.  We pick one winner each month to receive a $100 Tea gift certificate.
Download a few of our activity book pages by visiting our Inspiration page.