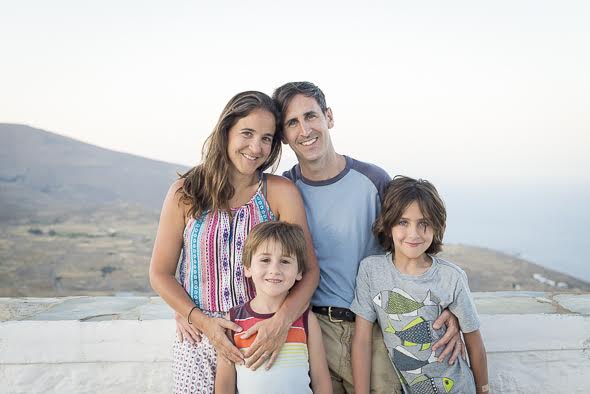 Our summer was magical.  We are so lucky to be able to bring our children to the place of their roots, Greece, where my parents grew up and where my husband's paternal grandfather hailed from, too.  Greece is a country that loves children, embraces the sun, respects the sea, and takes great pride in its very ancient history.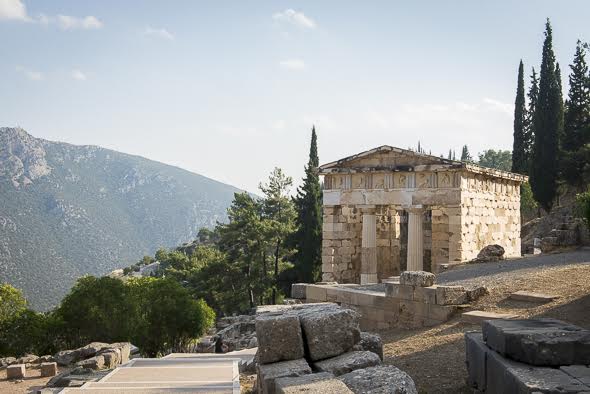 We spent two magical days in Delphi, an ancient site where travelers came from near and far to get advice on their future.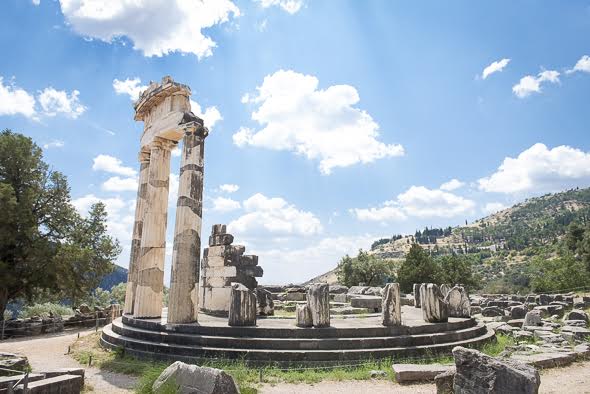 The Oracle (always a woman) gave sometimes cryptic responses to seekers, always informed by current politics and usually in the interest of the local populace. The oracle site is about a two hour drive from Athens, and well worth it: the level of preservation is incredible!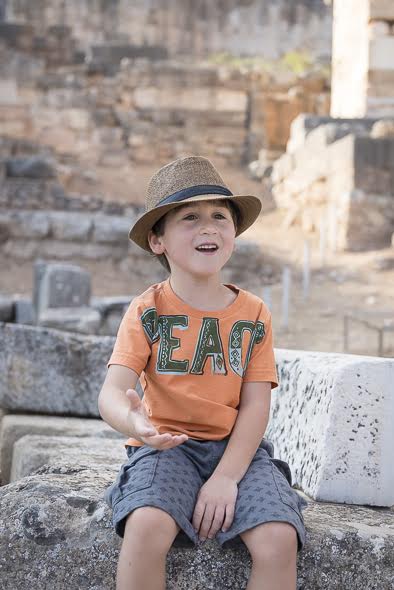 The treasury feels like it could still securely hold gold, and it's so easy to imagine feats of strength in the stadium.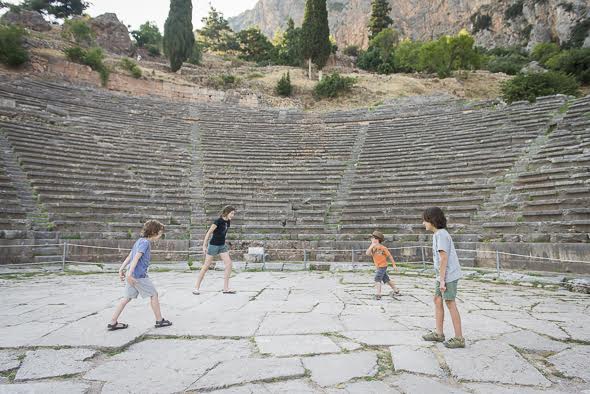 Our kids enjoyed reenacting theatrical sword fights on the ancient stage and giving speeches from atop an ancient stone!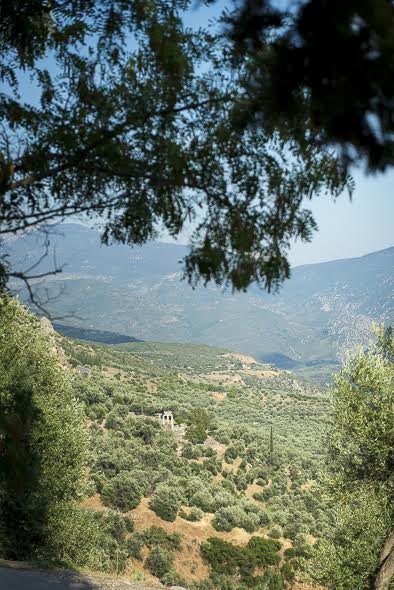 On top of all that, Delphi is surrounded by beautiful green hills and a "sea of olives" below (thousands of olive trees), so the views from the site are just spectacular.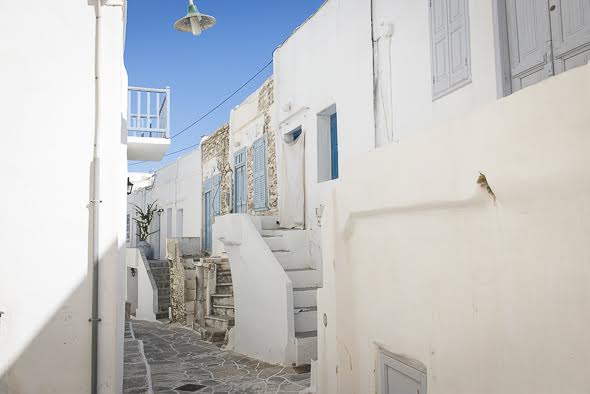 We spent several weeks on the islands, traveling with friends.  We particularly love Sifnos and Serifos, excellent places to visit with children (Serifos is known for its beaches, and Sifnos is known for its food).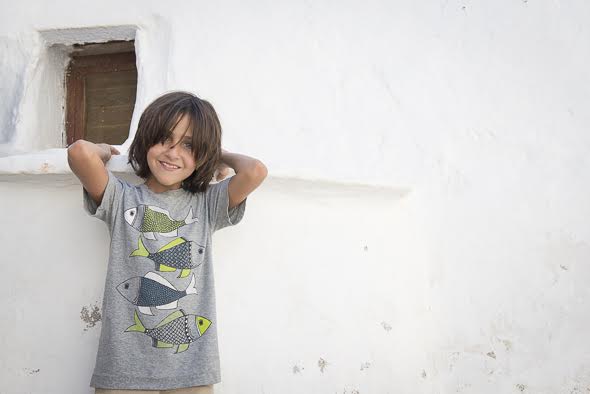 Unlike some of the more well-known islands, these two sister islands are a bit quieter and less crowded, making an evening stroll through the hilltop village even more spectacular because you feel like you are discovering something on your own.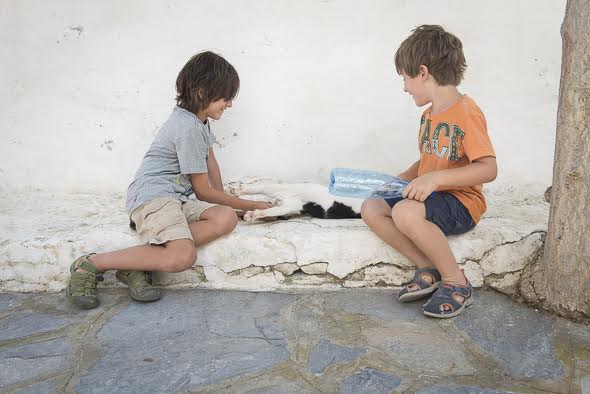 Both islands are only about three hours from Athens by ferry, so they are easy to get to when traveling with children, which is always a bonus!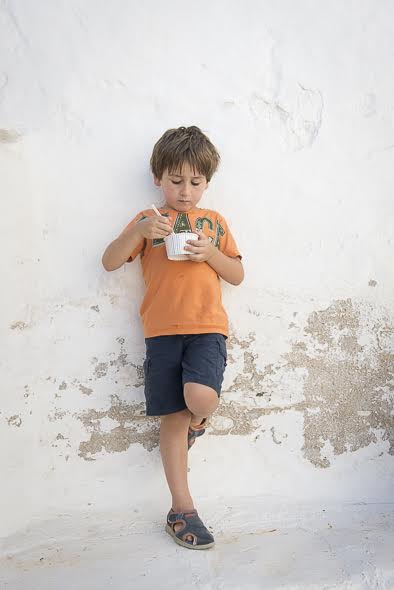 Greece is an ideal vacation for children of all ages—there is so much history for the older ones, but also so much natural beauty and wonder for the younger ones.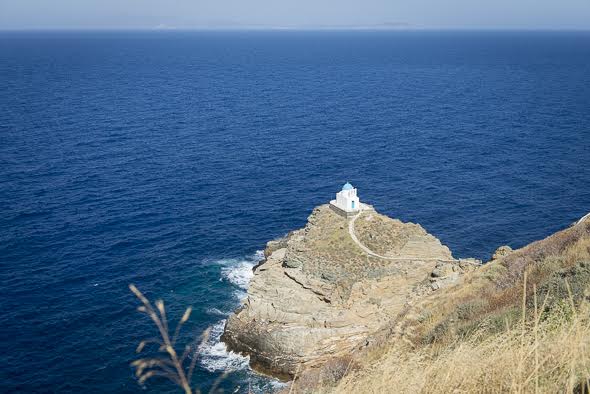 And the beaches are amazing, with crystal clear water in a deep blue shade.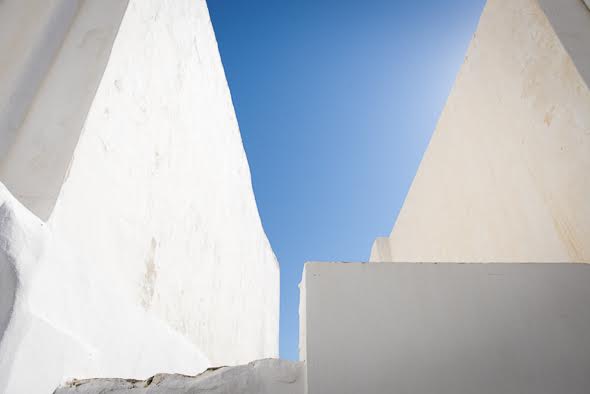 One of the things that always strikes me about the islands is the light.  It is different in quality from the light anywhere else, perhaps because of the sea.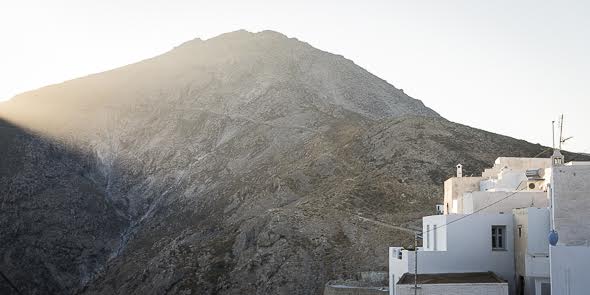 Dusk lasts for hours, it seems, and the sun plays beautifully with the hundreds of shades of white that you see everywhere you look.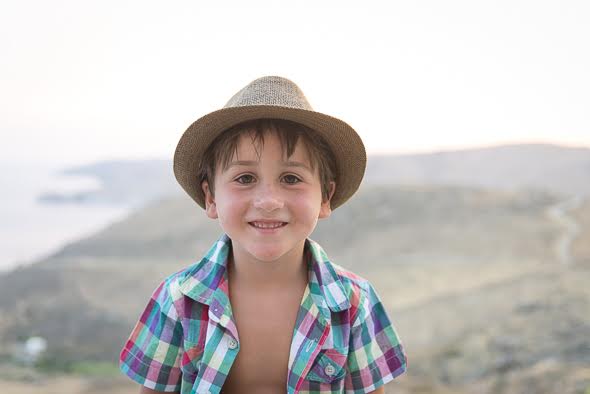 We love to travel, and I always pack Tea clothes for my kids when we do.  They can pull anything out of the suitcase and wear it and will work with whatever else they choose; the clothes are so soft and comfortable that there is never a complaint (no itchy tags, nice stretchy waistbands); and they always look perfect for photos, of which I take…many!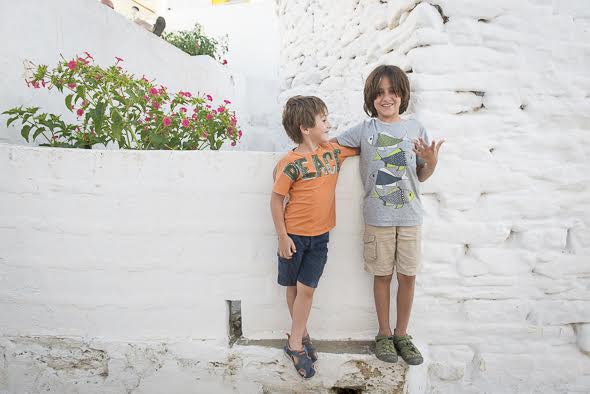 I happen to be a photographer as my profession (stephanieanestis.com) and when clients aren't sure where to look for clothes for their family session, I always direct them straight to Tea.