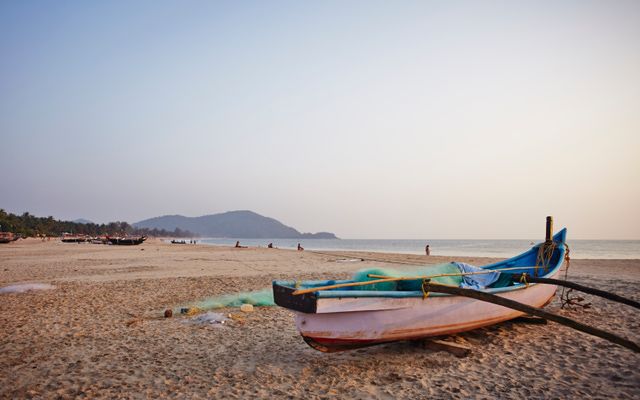 Goa is a coastal gem found in west India bordering the Arabian Sea. As the smallest state in India, over 80% of Goa is compromised of beaches with swaying palm trees, deep blue water and sandy beaches. Both locals and tourists make the trip to discover the beaches many different attractions. Check out our newest swim styles inspired by these beautiful beaches!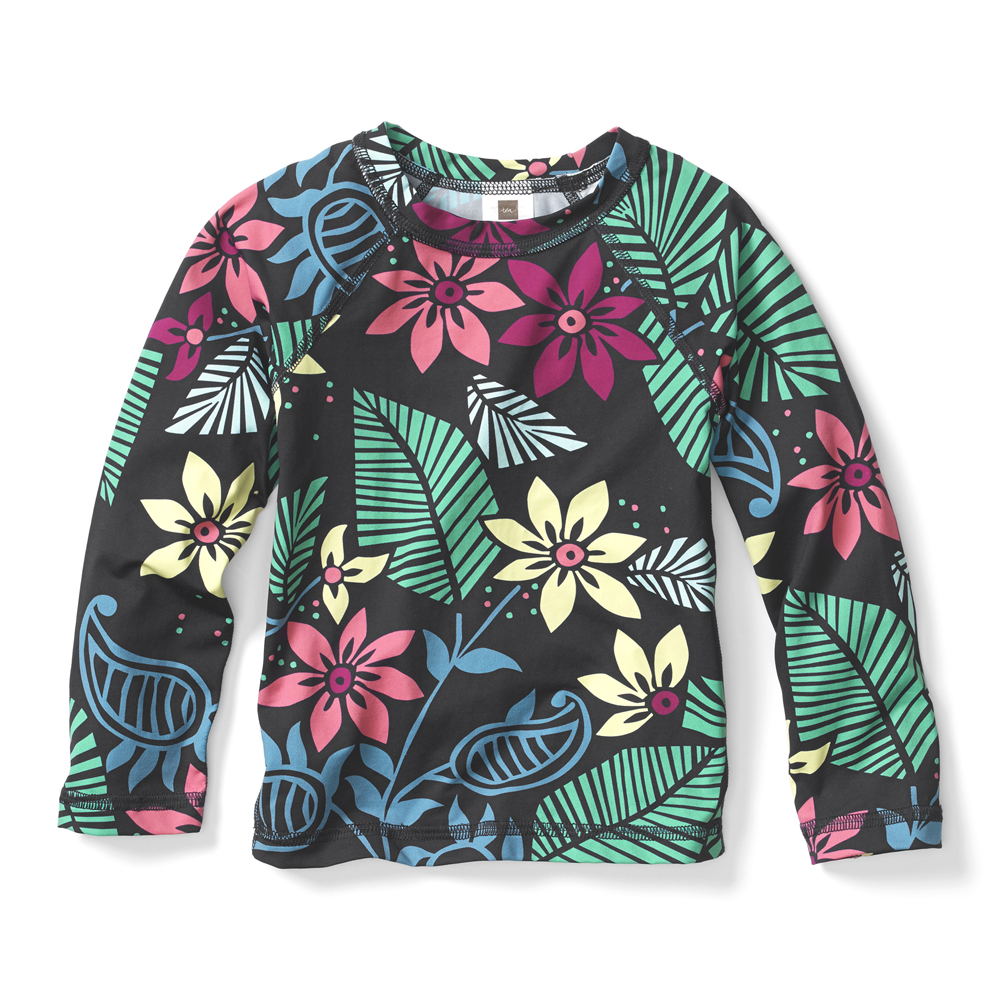 Manipal is a university town on the southwest coast of India. There are several surf clubs near Manipal, including the Shaka Surf Shack and the Ashram Surf Retreat. This town has great activities for both you and your little citizens. Our Manipal Surf Rash Guard in our floral print is a modern take on quilt motifs we saw in India.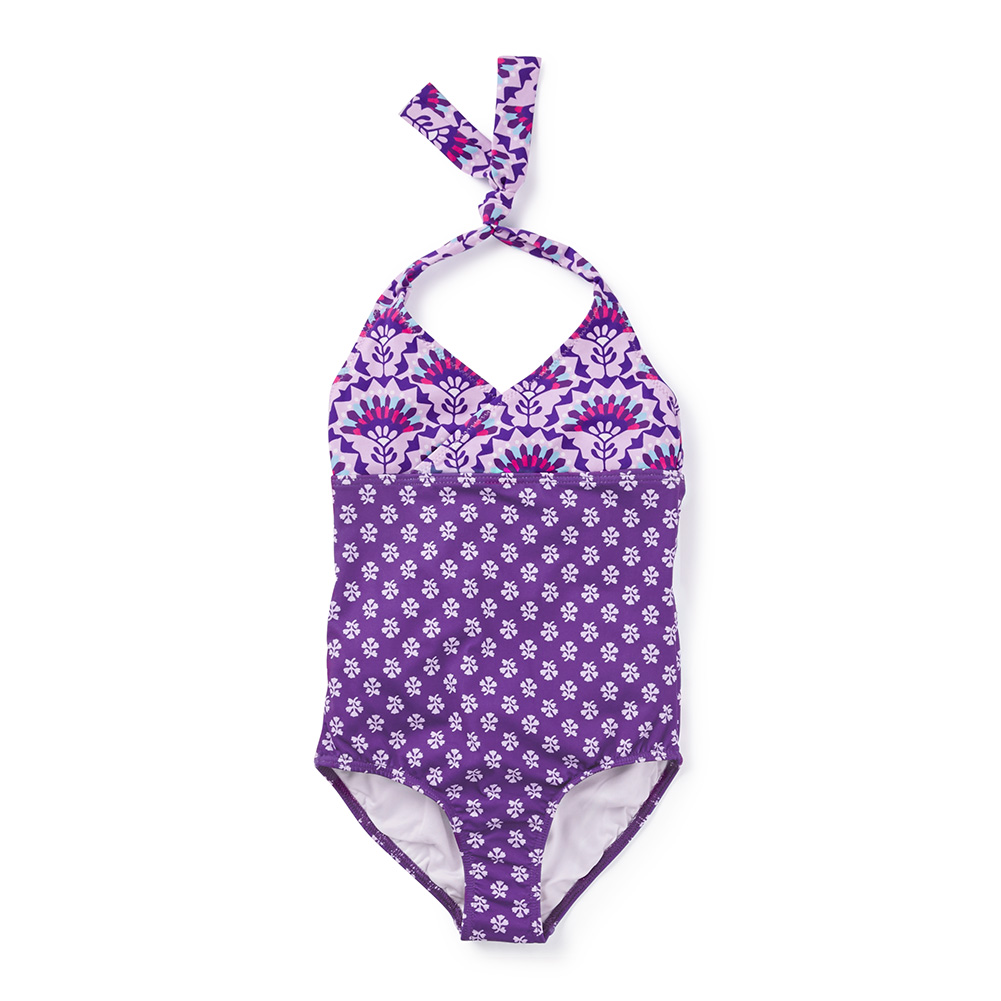 Agonda beach is a three-mile long stretch of beach in south Goa and is rated one of the best beaches in India. It is a great place to sunbathe and relax. It's still relatively unknown to tourists, so you have the benefit of feeling like a local while playing in the waves. The print on our Agonda Beach Keyhole Halter one-piece is inspired woodblock patterns.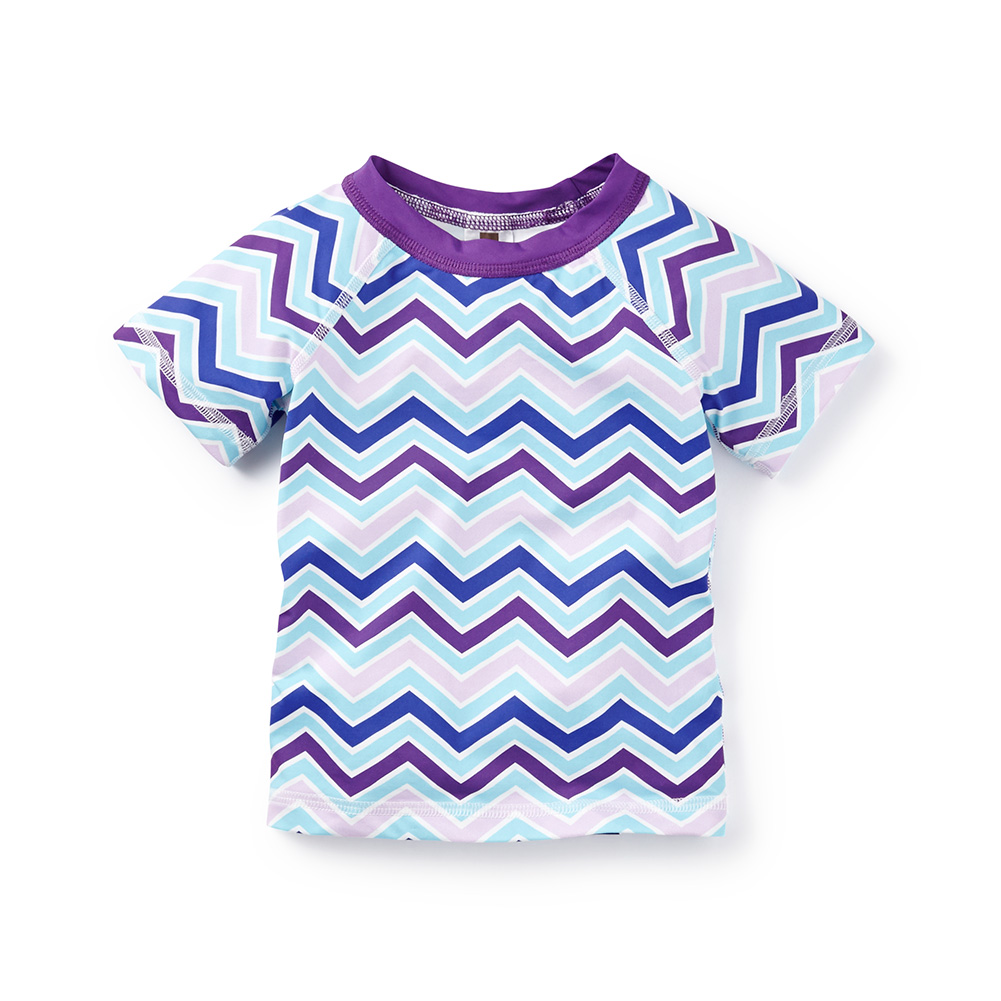 Varkala Beach, also known as Papanasam beach, is located in Kerala, Indian. The word Papanasam means "wash away sins". It is believed that a dip in the waters here will wash away all the sins in your life. The landscape of Varkala is different from the other beach towns. There are cliffs and natural water spouts and spas. It is a great family destination with many restaurants and snack shops surrounding the beach, balancing the natural beauty of the landscape with convenience for your family. Our Varkala Beach Rash Guard is perfect to wear while exploring the natural water spouts!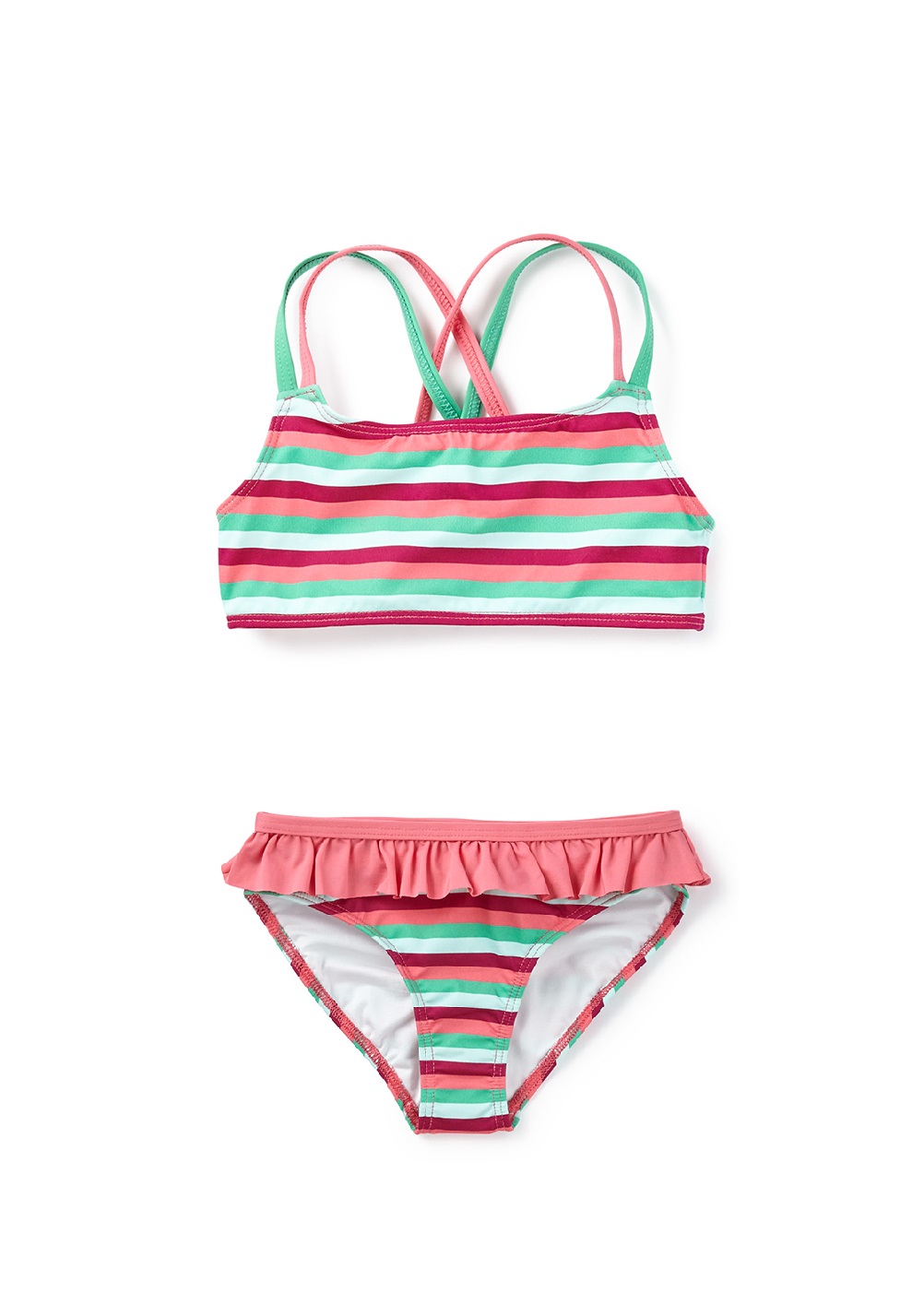 Kapu is a village in the Udupi district of Karnataka, India. It has a beach on the shores of the Arabian sea that is so beautiful, it has been used as a location in many movie shoots. There is also a famous lighthouse that is great to take kids to so they can learn about the history and culture, while enjoying the sand and surf. Our Kapu Beach Bikini Top and Kapu Beach Skirted Bikini Bottom in a striped print is fun and perfect for a day spent playing in the sand.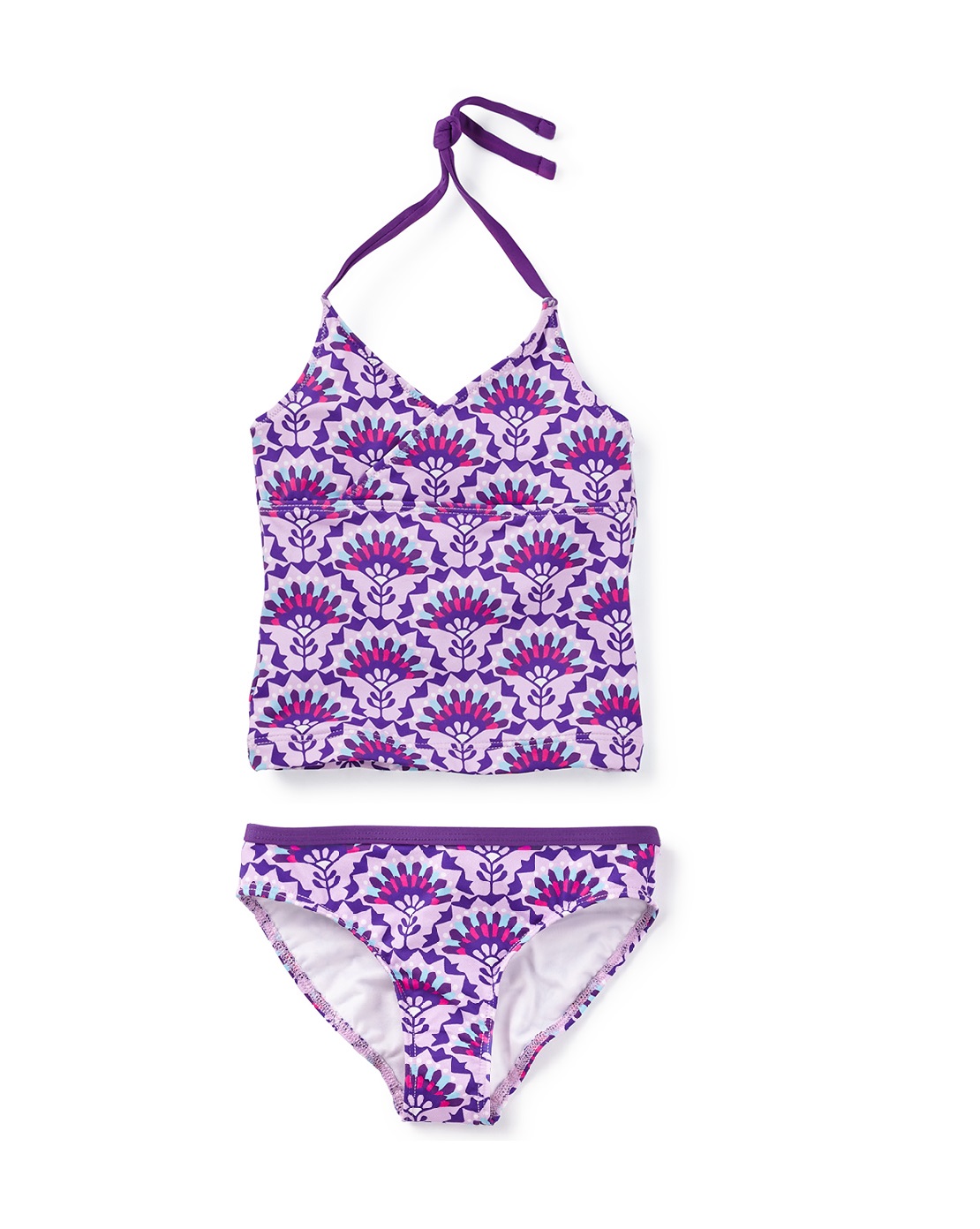 Baga beach is considered to be one of the most popular Goa beaches for its beautiful scenery. Along the beach, there are rows of shacks and fishing boats. Baga beach is a great place to go for water sports like parasailing and taking boat rides to see dolphins a little bit off the coast. Our Baga Beach Tankini top and bottom is perfect for a dolphin cruise!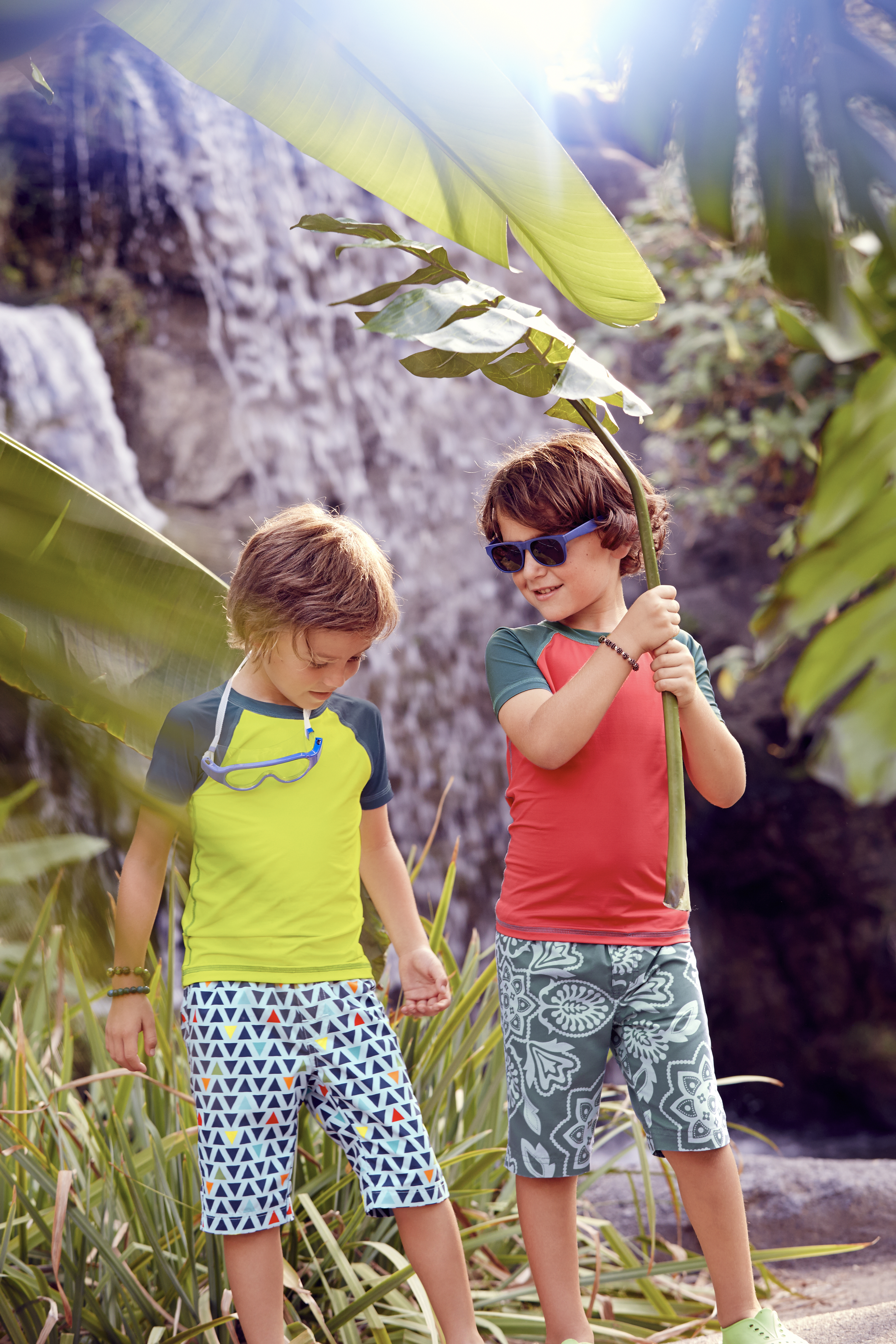 The geometric print above is made up of a unity of three-sided shapes. Coincidently, three big bodies of water border India, the Arabian Sea the Bay of Bengal and the Indian Ocean.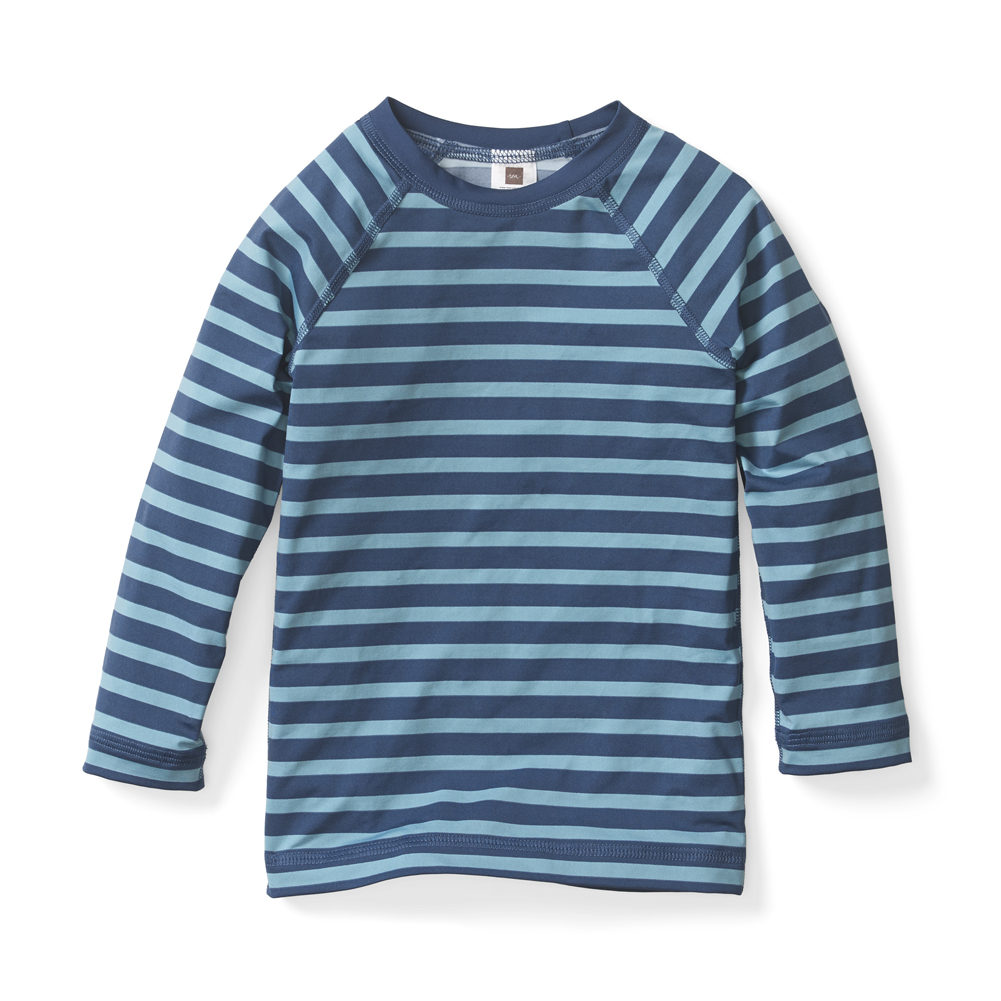 Neer is an Indian boy's name that means "water." This rash guard was made for catching some waves (or rays).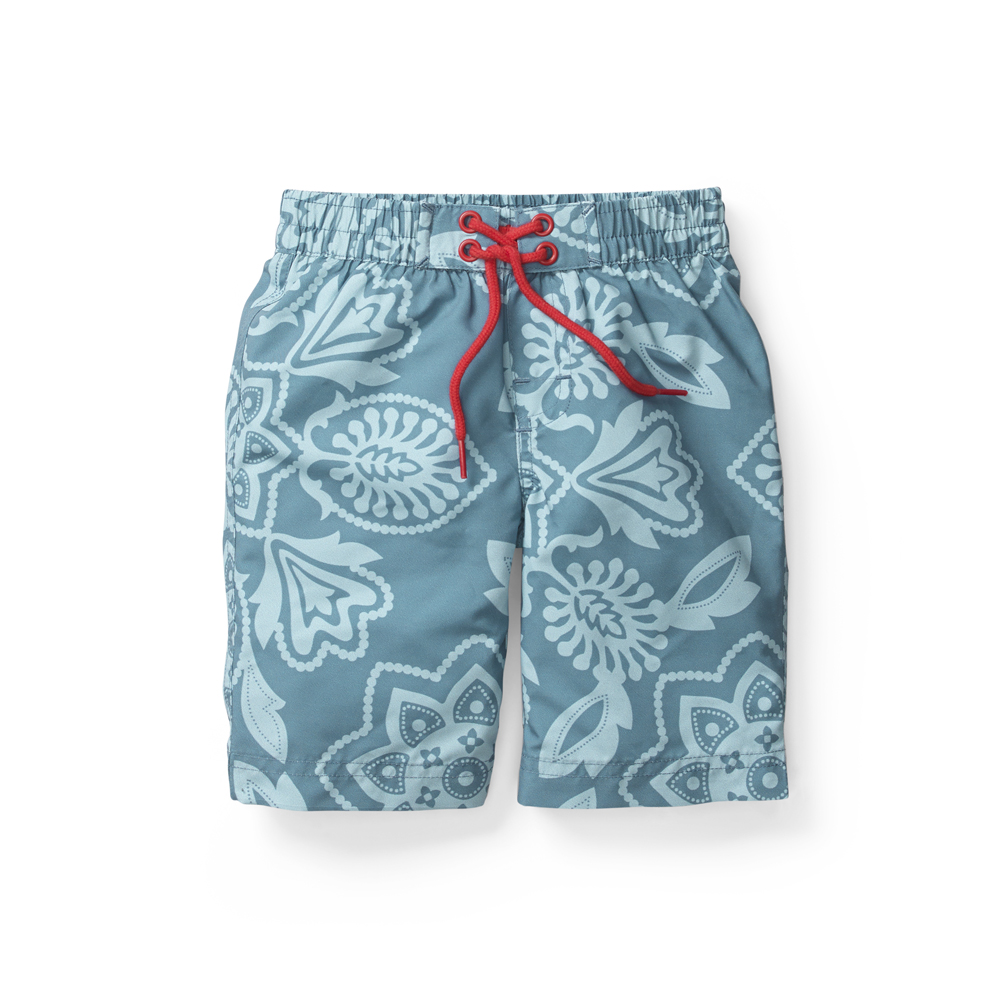 Beat the cold weather blues and stock up on swim styles with UPF 40+ for sunny summer days or spring vacation. No matter where you travel to, the lake down the street or a beach a plane ride away, any time spent in the water is guaranteed fun!