We want to make sure you get the most wear out of your tea pieces. That's why we've created an entire shop dedicated to mixing and matching! Grouped by color palettes, you'll be able to pick and choose your favorite pieces to create multiple outfits for many seasons to come. Here are a few of our favorite outfits…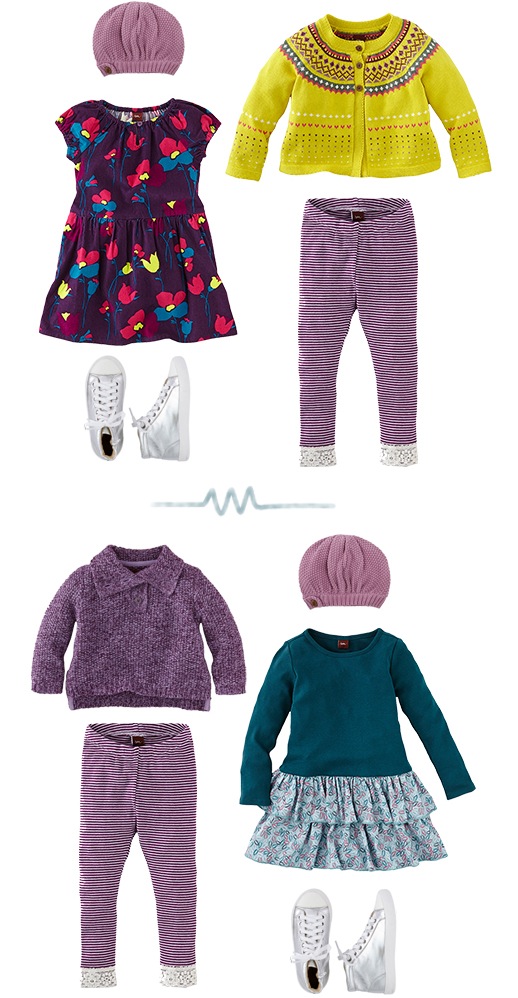 Shades of purple tie our Bavarian Beauty group together. The old soles stadium hi-tops and our knit beret are perfect additions to any fall outfit, but we especially liked them with our tulpen corduroy and herbstlaub tiered dresses.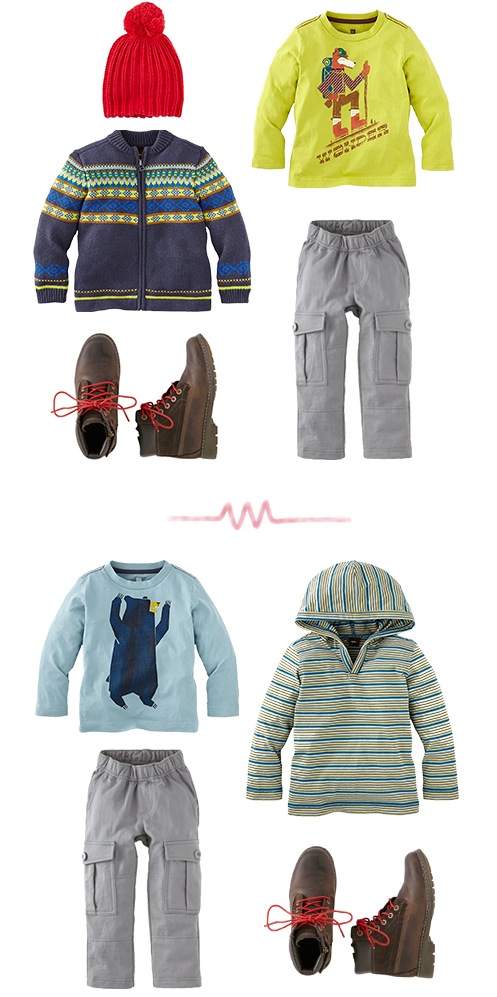 Mixing and matching couldn't be easier for your little guy thanks to our Bavarian Boy group. With two graphic tees, a hoodie and zip-up sweater, you'll be able to dress up his favorite french terry cargos for multiple outfits!