With the clocks turned ahead, it's starting to feel a lot like spring. And for those of you taking a spring break (or just thinking or wishing for warmer weather), we've put together our favorite must-have looks for girls and boys.
Spring Break Must-Haves for Girls: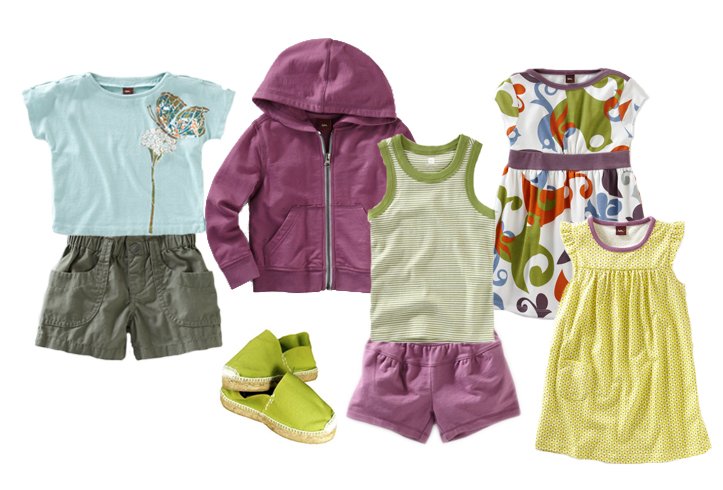 from left: We have our butterfly-adorned Mariposa Top, paired with our classic Paperbag Shorts. The Marisol Hoodie is a perfect warm layer for windy evenings on the beach, over the Racerback Stripe Tank in asparagus green, and comfy French Terry Shorts. The Songbird Banded Dress can be dressed up or down, and the Citron Flora Playdress encourages adventures anywhere, anytime. Pair anything and everything with our brightly-colored Espadrilles and you're ready to go!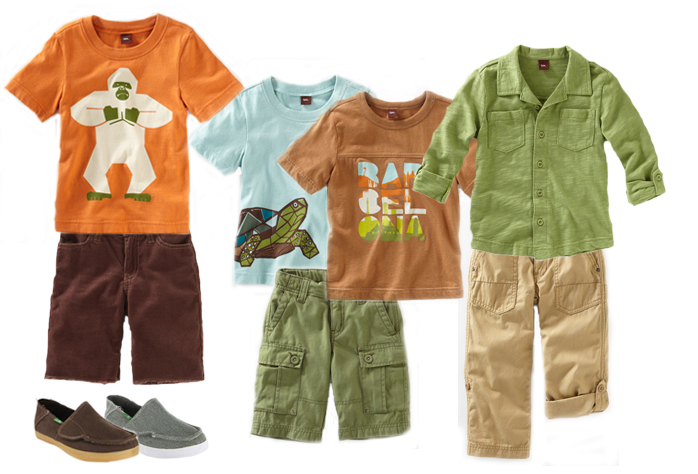 from left: Our Goril Graphic Tee gives strength for all expeditions, and the Cut Off Cord Shorts and Sidewalk Surfers in Dark Brown or Grey are a perfect match. Mix and match outfits with our Tortuga and Barcelona Tees over Long Cargo Shorts. Instead of traditional layers, roll up and down when the weather changes with our Slub Polo and Painter Roll Up Pants.
Check back with us in a month or so and we'll have lots more summery clothes from our new Costa Brava collection to add to the list. Summer at Tea will be all about maritime style with a vintage vibe, made modern. Until then, happy spring travels!