Every Friday we share a weekly behind-the-scenes photo taken in our offices at Tea. This could be anything – great employee outfits, our sources of inspiration, shots from our parties, or photos of us hard at work. For more sneak peeks behind the scenes at Tea click here.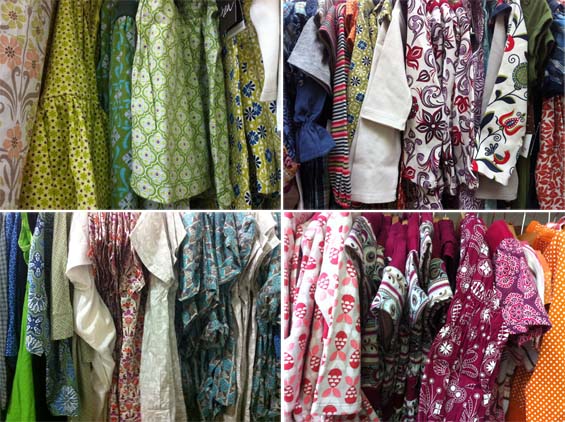 Last week we hosted a Tea Sample Sale at our offices to clear out stock from previous seasons. Before we opened the doors to the masses (who were lined up around the block), I took a few shots of some girl's and women's clothes that were hanging on the racks. I love our Sample Sales for the opportunity to see patterns and styles from past seasons that I loved, and have forgotten about.
And there's another Sample Sale this weekend, at our offices in San Francisco! $5 entry, with all entry fees going to the Global Fund for Children. Details are as follows:
Location: 117 Wisconsin Street, San Francisco 94107
Days: Friday August 26th, 9am – 3pm and Saturday August 27th, 9am – 1pm.