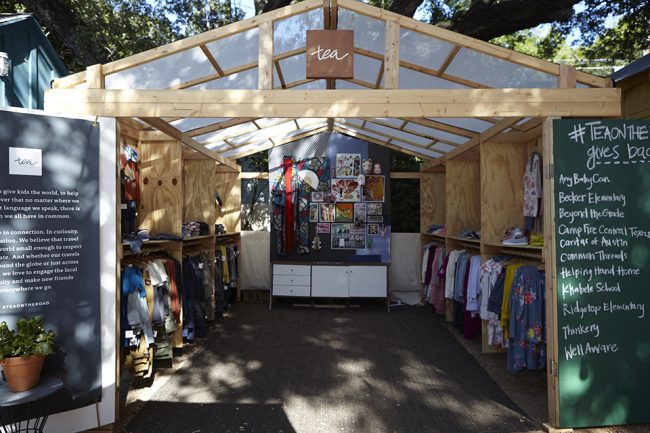 We packed our bags and took #TEAONTHEROAD to Austin, Texas for the last four days of July. For what feels like years now, we've been throwing around the idea of a pop-up shop. We did some research and decided that Austin could be the perfect place to try out this concept. As long time fans of TOMS, we reached out and pitched the idea of setting up shop in their backyard on South Congress for a back-to-school event… you can only imagine how thrilled we hear they were on board!
So, for the first time ever, we took Tea on the road. We packed as much as we could into those four days, and man was it worth it. It was hot, we all were sweaty, but a wonderful time was had by all. From those rainy first days of set-up to the rush of customers that very first morning, #TEAONTHEROAD was full of surprises and we loved every minute of it.
Here, we share a special look at just what happened in Austin. We wish you all could have been there… And we can't wait to hear where you think we should go next!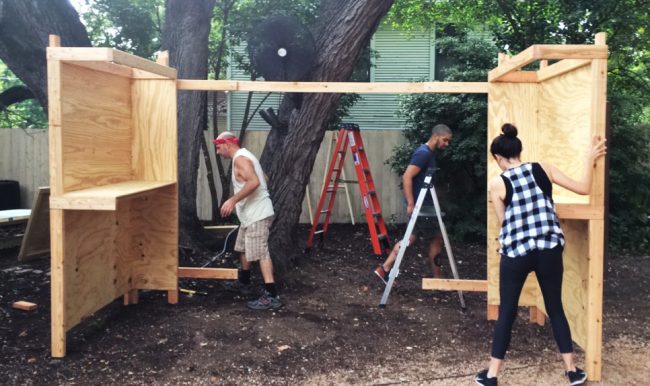 While our pop-up officially opened July 28th, building began weeks before. Our Austin team (made of our Senior Brand Manager's family and friends) started creating the structure in late June. They built the wooden structure at a different location… disassembled it and relocated it to TOMS just a few days before.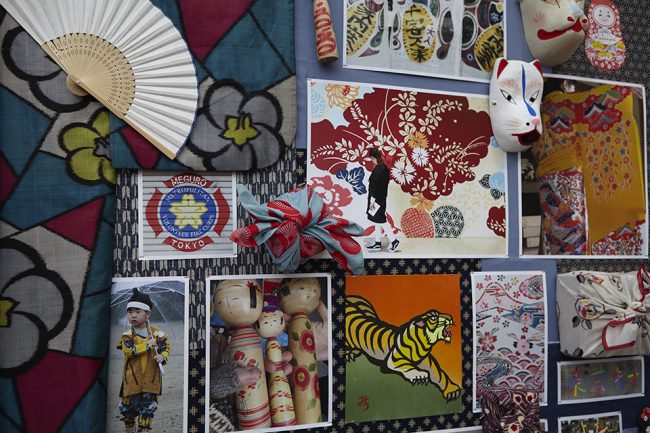 After the structure was rebuilt, the decorating began. We filled the back wall with our designer's inspiration around the back-to-school collection. We had such fun talking through the board with customers and having the chance hold graphic tees next to their direct piece of inspiration.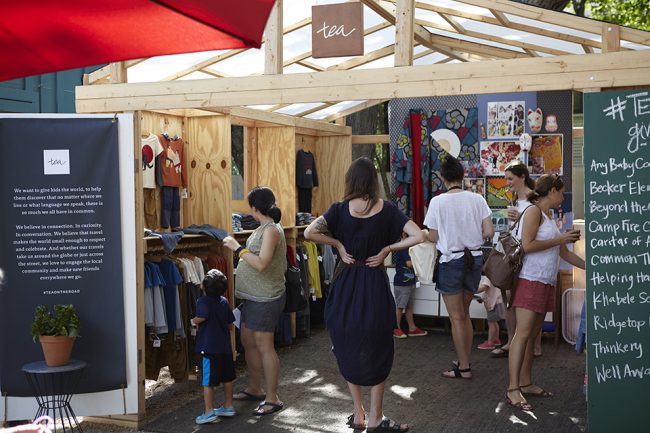 The first morning was a bit of a blur. Our Austin family (that's you!) came out in full force and around 8:00 AM the crowd started to gather. While the pop-up didn't technically open until 9, we hurried to get everything set up and invite people in by 8:45. That first rush was unbelievable and we still talk about how patient and kind everyone was. The excitement was just what we needed to set the tone for the following three days!
We ended that first day with a big celebration. Max Zimmet & Hot Pickin' Bluegrass was the perfect backdrop for our launch party. Lucky Robot catered the Japanese bites and Austin Cocktails provided the not-so-little-citizens specialty cocktails.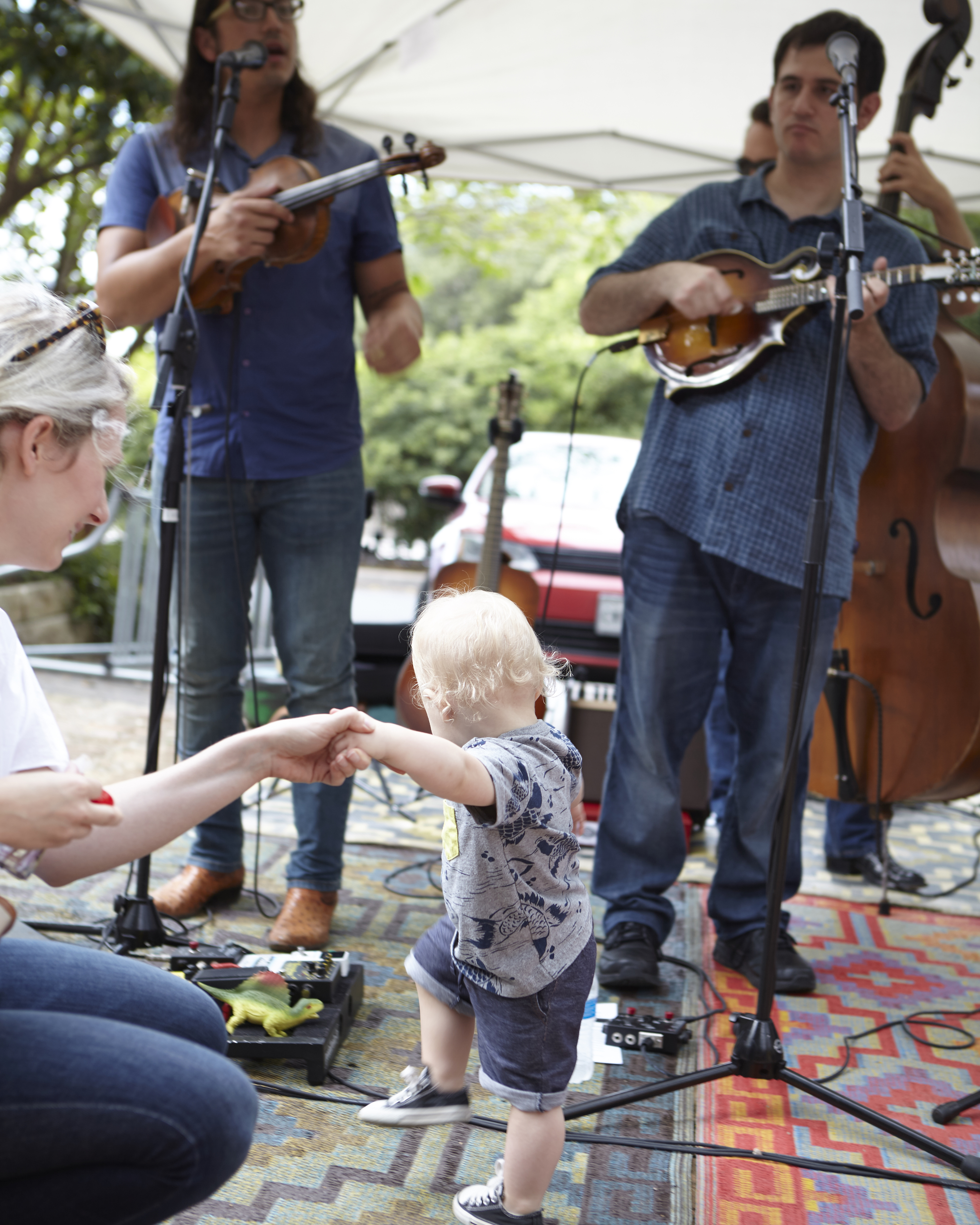 During our time in Austin, we partnered with 11 local schools and non-profits to give back. With each order, customers had the chance to donate 20% of their sales back to one of the participating organizations.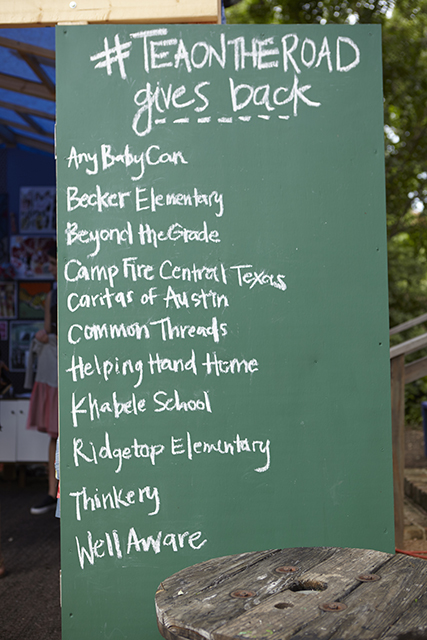 One of the highlights of the weekend was having Tea co-founders, Emily and Leigh, on hand to chat with customers. Long time Tea customers loved learning about how they started the company and where they see the brand going over time, and new customers were thrilled to find out the person helping them decide between the Riko or Nami Trapeze dress was actually the owner of the company!
While shopping was one activity, we had plenty of other things to do the four days were were there. We made bubble wands with Handzies, covered ourselves in NatureTats temporary tattoos, colored with May Designs, created origami and listened to story time led by Tea employees, danced to music by Staci Gray, took family portrait sessions with Cloverbud Photography, enjoyed music by Taft Mashburn, cooked Japanese food with Foodie Kids, practiced yoga with The Little Yoga House, sang along with Mr. Will and listened to Japanese folktales from the Japan-America Society of Greater Austin. Whew!
While the activities kept the kiddos busy, they were never too busy to give their opinions on outfits! It was such fun to see your little ones walk in the pop-up and bee line to their favorite graphic or print. We loved seeing what styles their little hands gravitated towards, their expressions and comments were wonderful. Our Robotto Graphic Tee and Riko Trapeze Dress were huge hits. And our Panda Graphic Tee nearly sold out!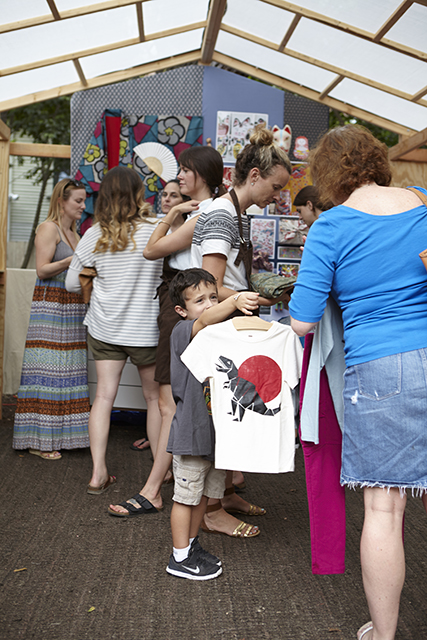 On the last day of our pop-up, we met over a hundred families through a Tea casting call. With hopes of shooting one of our spring catalogs in the Austin area, we wanted to meet as many kids as possible and we were thrilled to see just how many of you came out. Our photographer saw more than 120 kids… we're convinced we set some type of casting world record. Austin, we've gotta tell you, you're a good looking bunch, but we've got to tell you, your stories are amazing. You come from all different walks of life and you love Tea for so many different reasons. Thank you for letting us be a part of your life and thank you reminding us why we do what we do. Together, we're making the foreign familiar.
When our last day wrapped, our staff was overcome with joy (and probably exhaustion). No words can describe the feeling we felt that week, and it still lingers with us today. We walked away from our desks in San Francisco to meet our Austin customers in person, and it an experience we'll never forget. And who knows… maybe we will get to recreate it in another city one day soon! Where would you like to see #TEAONTHEROAD go next? Let us know in a comment below.