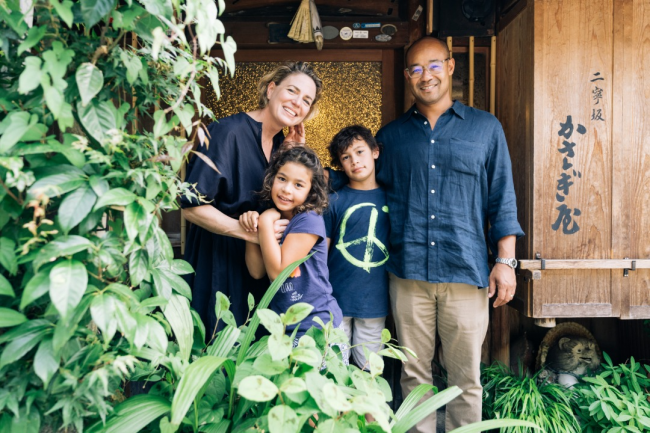 Dear Friends of Tea,
Today I am announcing my retirement from my day-to-day roles as Chief Creative Officer and member of the Board of Directors at Tea.
Seventeen years ago, Tea started as my vision for developing lifestyle products with context and meaning – actually creating products with the mission/vision built inside each piece. I co-founded this company for customers who want mindful choices about the brands they bring into their lives. I am immensely proud of how our products and brand create connection for the many. And I am most proud of the powerful connections made with just a few – with every person who has touched this power as an employee of Tea.
I was fortunate to have Leigh join me on the realization of the vision and to make it into the wonderful organization it is today.  Now, I confidently pass the torch to Laura Boes for creative and design leadership at Tea. She has been by my side for 13 years, upholding high standards. Leigh will absolutely thrive at the helm of our dynamic leadership team. She is driven to work hard and succeed! I am excited for the magic the leaders will create together, and I'm profoundly inspired by the opportunity to build the future of Tea.
Recently, I embarked on a new journey of training for non-profit and civic leaders. Over the past few years I have volunteered in my children's elementary school, specifically in a program that focuses on the social-emotional development of kids, building positive connections and relationships by reading theme-specific books and leading classroom activities. I have loved it. I'm excited to grow and learn and lean into my aspiration of supporting this work for children and families.
I cherish the opportunity to have paved this path. Most of all, I am grateful to have been on this journey with all who have touched Tea, from employees and customers to partners and investors. I appreciate the epic adventure this has been, for the forum of creativity we have built, and for my own personal and professional growth. It has been the experience of a lifetime!
I will always be a part of the brand's DNA. And it, mine. I will always be a founder and advocate for Tea. And I have faith that the brand and business will continue to excel.
Thank you for loving me. Thank you for loving Tea,