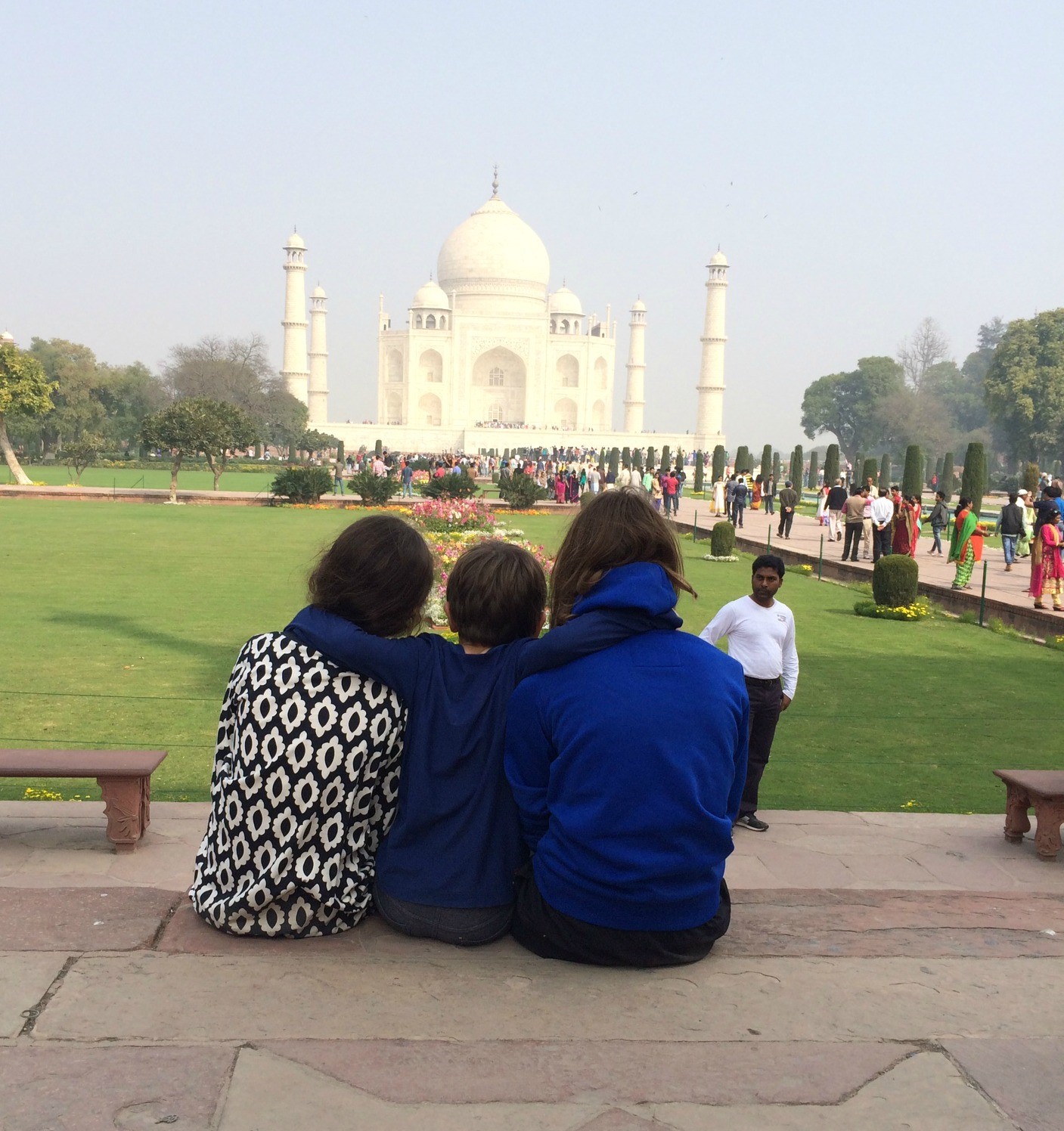 This past spring, blogger Melissa Angert of All Things Chic decided it was time to take a second trip to India, this time with her two children in tow! After learning they would be traveling to many of the same cities that we visited, we couldn't wait to hear about their adventures! Today, she shares a few tips on traveling with kids!
Traveling with kids can be stressful. Traveling to exotic places can be stressful. Add them together and you've got a recipe for disaster! Or do you?  Traveling around the world with kids is an adventure – but don't be afraid. Traveling to India was a stunning adventure! It was also an incredible learning experience for the kids – they saw the world in a different light and it has opened their eyes to life beyond our little town in coastal New England.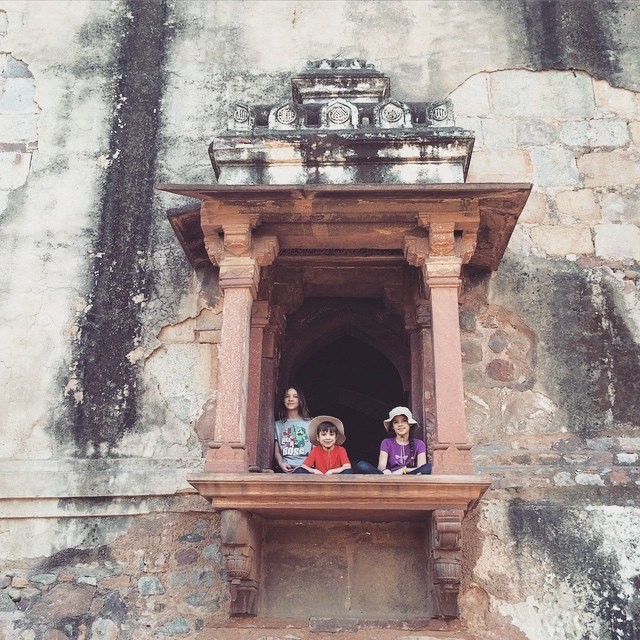 Be prepared. Anything can happen in beautiful India. Once, we were sitting at a traffic light and an elephant crossed the intersection right in front of our car. True story. Plan ahead for delays. We arrived in India after 24 hours of travel and spent over an hour in customs… at 2:00 am. Our express train was stopped for four hours because of fog. Pack more diapers than you think you need. Bring extra snacks. Bring a backup charger. Expect delays and let being on time be a happy surprise. Pack your own meds. Pepto Bismol and Imodium are not readily available in India. Neither are children's versions of meds like Tylenol or Advil. Bring more Purell than you think you'll need and don't forget Melatonin to help with jet lag.
Have an adventure! It's what you're there for, right? Do something you can't do at home. Go off the beaten path. Take a rickshaw. Eat at a local restaurant instead of the hotel. Go beyond the tourist agenda – India has more hidden gems than you can imagine. Consult your guidebook, travel sites and the locals to find amazing temples, historic sites or parks. Our driver took us off the highway to an incredible temple on the way to Agra to see the Taj Mahal… and we would have never found this beautiful place on our own. Make friends. The people of India are some of the most warm, hospitable people you'll ever meet. Going to the public parks, our kids always met playmates to run around with while we chatted with their parents. Many people spoke English – especially in the cities – and everyone we met was so friendly and just thrilled to share their country with us.
Be open. Life in India is very different – and may be a little scary through your kid's eyes. Talk to the kids beforehand. They will very likely see extreme poverty, stray animals and other things that may be hard for them to digest. Talk openly, answer questions… use this as a learning experience to gently open their eyes to important global issues. Expand their world. Visit a temple and a mosque. Explore local artisan markets. Try new foods. You won't regret immersing yourself in India's incredibly rich culture!
Take it all in stride. Travel like this is stressful for kids. Help them adjust. Bring some touches of home. We brought their special loveys and stuffed animals, favorite books and a few toys. When they're in such a foreign environment, even small things from home are a comfort.  Activities you do at home are a great break for them, too. After being out in the noise and bustle of the city sightseeing, cuddling up and reading a book or taking a swim in the pool is familiar and can be therapeutic for an overwhelmed child. Give them a break. Ask your hotel for a local market and pick up bread and peanut butter. After days of rice and spicy food, my kids were dying for just a simple PB sandwich! We ended up at McDonald's when my son was having an epic jet-lag-induced meltdown on a particularly difficult day.  It turned out to be fascinating! After all, what does McDonald's serve in a country where most people are vegetarians and beef is not available?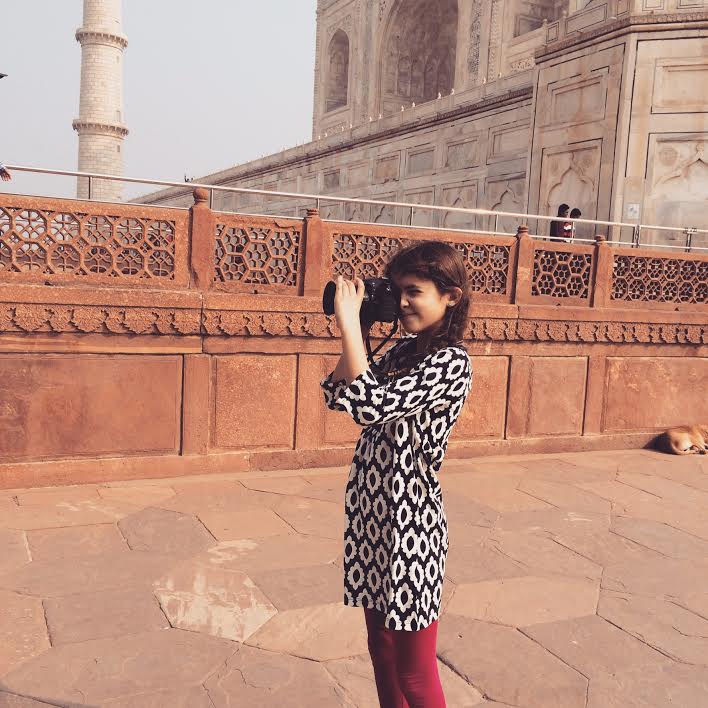 You don't have to travel halfway around the world to begin opening your kid's minds to think globally. Try visiting an authentic restaurant, a local cultural festival or taking a trip to library to check out more culturally diverse books. The more they're exposed to at home, the more your kids will be ready to hop on the plane for a bigger adventure!