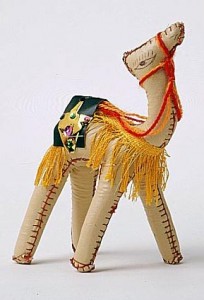 This is #5 of an ongoing dialog of our travel which included 4 countries and a 4 year old. Please check the prior archives for the previous sagas.
We flew across the Red Sea leaving Saudi Arabia and landing in Egypt. After having worn my abaya for nearly a month, I must admit I didn't want to take it off. It becomes comfortable … oddly enough. There is something comforting in being able to keep to yourself and be private. There is something nice about losing the button off your pants prior to a fancy dinner and it not mattering in the least because you are wearing an abaya anyhow. I was told that women often leave the house in their pajamas because no one can tell. I did not remove my abaya and headscarf until we landed in Luxor which included one prior stop. I figured I would be ripping it off first chance I got but it didn't turn out that way.
The tombs and temple complex Karnak at Luxor were amazing and we preferred it to Ciaro and the pyramids. If it is even possible for one super amazing city can be topped by another even more super amazing city. We were repeatedly informed that our 4 year old would not remember any of our trip. One male friend who had traveled there recently informed me that "Egypt would be a little dry for her, no pun intended." None taken. We hoped that she would remember this once-in-a-lifetime experience that she was having at 4 years age. We did not have a plan to help us force the experience into her long-term memory but a serendipitous plan slowly unfolded.
As a side note I must explain I have spent the last 20 years working with people with Acquired Brain Injuries (ABI). One man I worked with was an alcoholic and a roofer which is a really bad combination. Odds are you'll slip off the roof eventually. People with ABI have very little or no short-term memory but can happily discuss anything in that happened years ago because it is in their long-term memory. Every day I would tell my client the roofer the same joke which goes like this, "My dog can talk. I asked him what was on top of the house and do you know what he said?" And every day my client would shake his head no. I would tell him the punch line and he would laugh like he had never heard it before. One day, as usual, I told him the joke and when I said, "do you know what the dog said?" my client then blurted out with a hearty laugh and replied "Roof!" I had made it into the long-term memory somehow. This is the principle I am using to help my young child remember a fabulous travel experience. Although I am not repeating it every day, I am sure she is thankful, I incorporate information from time to time and ask her open ended questions that makes her pull up information from her experiences to answer the questions. Hopefully I am slowly placing it into her long-term memory.
Olivia stuck out like a sore thumb in Egypt just as she did in Saudi Arabia. Although there were plenty of Americans and Europeans in Egypt, they were all Grey-Hairs as Egypt is a vacation destination reserved for AARP-ers. Olivia learned to yell "No Touching!" in Saudi Arabia as the men ran to her ready to pinch her cheeks. In Egypt it was different because they ran to her giving her presents. This was especially odd in that every person we came across in Egypt had their hand out wanting to be paid. Luckily for us, the man who rented us camels to ride to the pyramids fell in love with her immediately. He instructed us to "wait right here" and ran off returning with a statue of the pyramids and sphinx. He gave it to Olivia and told us that he was also going to give us his son to marry her and that he, himself, was a Texan. Texas was a big theme in Arab countries. Many people asked if we were from Texas because we had a Texas accent. My husband is from San Francisco and I am from Northern California.
This little statue was the building block for us to create a long-term memory for her. We created a shelf in her room with one souvenir from each country she has traveled so that she sees it often but subtly. This is where the pyramid and sphinx sit. She began reading a book series from the library called The Magic Tree House so we purchased the one in the series called Mummies in the Morning for her personal collection. It is amazing how much Egypt stuff (for lack of a better word) is available. So we integrated a little here and a little there…Egypt playing cards, Egypt action figures, Little Einstein's Egypt play set. Just enough to intermittently jog her memory. It lends many opportunities for discussion and open-ended questions such as "remember when you woke up in Dad's arms and you were in front of King Tut's Mask in the Egyptian Museum?" Or "I remember that mommy mummy that had her baby mummified with her" to which Olivia quickly corrects me and says "No Mommy, that wasn't a baby it was her pet baboon!"