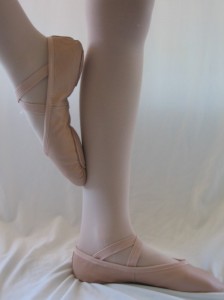 Bleary-eyed from lack of sleep and coffee, I stumbled into preschool today with Milo.
Approaching the building we heard the familiar lilt of Jingle Bells…in Spanish. And there she was – a black-clad Elvira-esque character leading the kids in ballet moves. Plie, arms up! On tippy-toes, arms down! Now CORRE CORRE CORRE and stag-leap across the room! One! Two! Three.. Leap! Quatro! Cinco! Seis… Leap! FELIZ NAVIDAD A TODOS! Hooray!!! The room was festooned with garlands and Christmas tree construction paper art and menorahs and hand-turkeys and stars, and looked every bit the global festival.
It struck me that we – here in the city, in 2008 – are wildly lucky to be able to step into a crazy, mixed up scene like this and feel right at home. Our children will feel even more so, as diversity is imprinted in their spongy minds as the natural order of things.
Growing up in a small town in Western Massachusetts in the 70s, my parents and I spoke reverently of "Other Cultures", for people who lived elsewhere, looked funny, and had strange habits and different languages. Our great hope was that we'd be able to travel to – even to live, for a time in – a Foreign Country, to Learn their Customs. Foreigners were positive, to be sure, like museum pieces to be admired and studied; but I never knew I could really know a kid who wasn't mostly like me.
Of course I grew up, and traveled, and lived abroad, and forcibly re-programmed myself to approach the world differently. Those early reactions still linger, though. When I travel, it is still with a residual hesitation (Am I going to point my chopsticks the wrong way? Will I shake someone's hand improperly? Should I bow? Will I stand out more if I dress in their clothes, or mine?)
It is – therefore – with overwhelming pleasure and pride that I watch my 2 year old plie and stage leap and chatter just as easily with his Peruvian friend and the Indian girl, and little Marcello from Italy, and Tumbe from Kenya, as though it were the most natural thing in the world. Which it is, really.