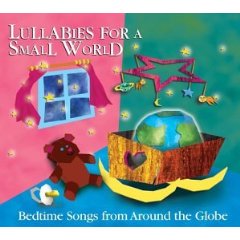 The other day I realized Radiohead is great for babies. I think it's the combination of Thom Yorke's distorted lyrics, dreamy melodies, and the white noise that accompanies the music often. Kai fell asleep instantly to "Hail to the Thief"
J got his hands on these two great finds that will also help your baby fall asleep:
1) Lullabies for a Small World (compilation by Ellipses Arts):
Great for the baby and you. My favorite track is number 3- Flor E Estrela – Teresa Ines. This song is so magical and puts the whole family in a deep slumber.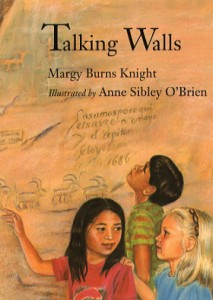 2) While roaming around at the Ecology Center in Berkeley, he stumbled upon this children's book: Talking Walls Written by Margy Burns Knight and Illustrated by Anne Sibley O'Brien.
It's the perfect multi-cultural book that illustrates how walls around the world may unite or divide communities around the world. I guarantee that you'll learn some history as well.