Walking the streets of Sao Paulo and Rio de Janeiro in Brazil is the ultimate stimulation of the senses. At any given moment, one can see soaring landscapes, hear the rhythm of a table samba streaming from a café, take in the fragrant smell of tropical flowers and dense foliage, and covering the walls of buildings are beautiful and colorful street paintings.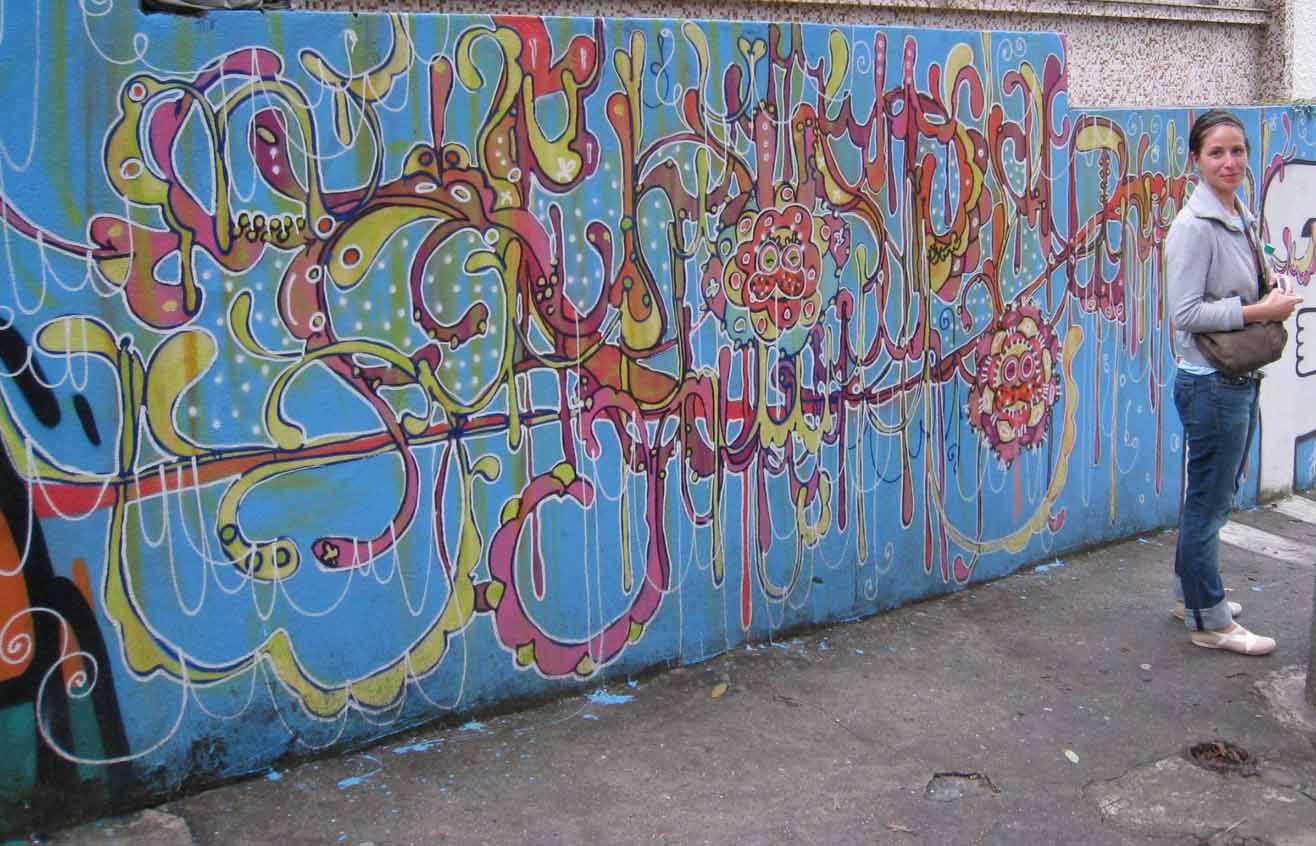 For a Designer, the patterns, the colors, the styles and characters are the tastiest candy an eye could see. Of course I instantly imagine a color palette, a pattern for a dress, a graphic for a tee!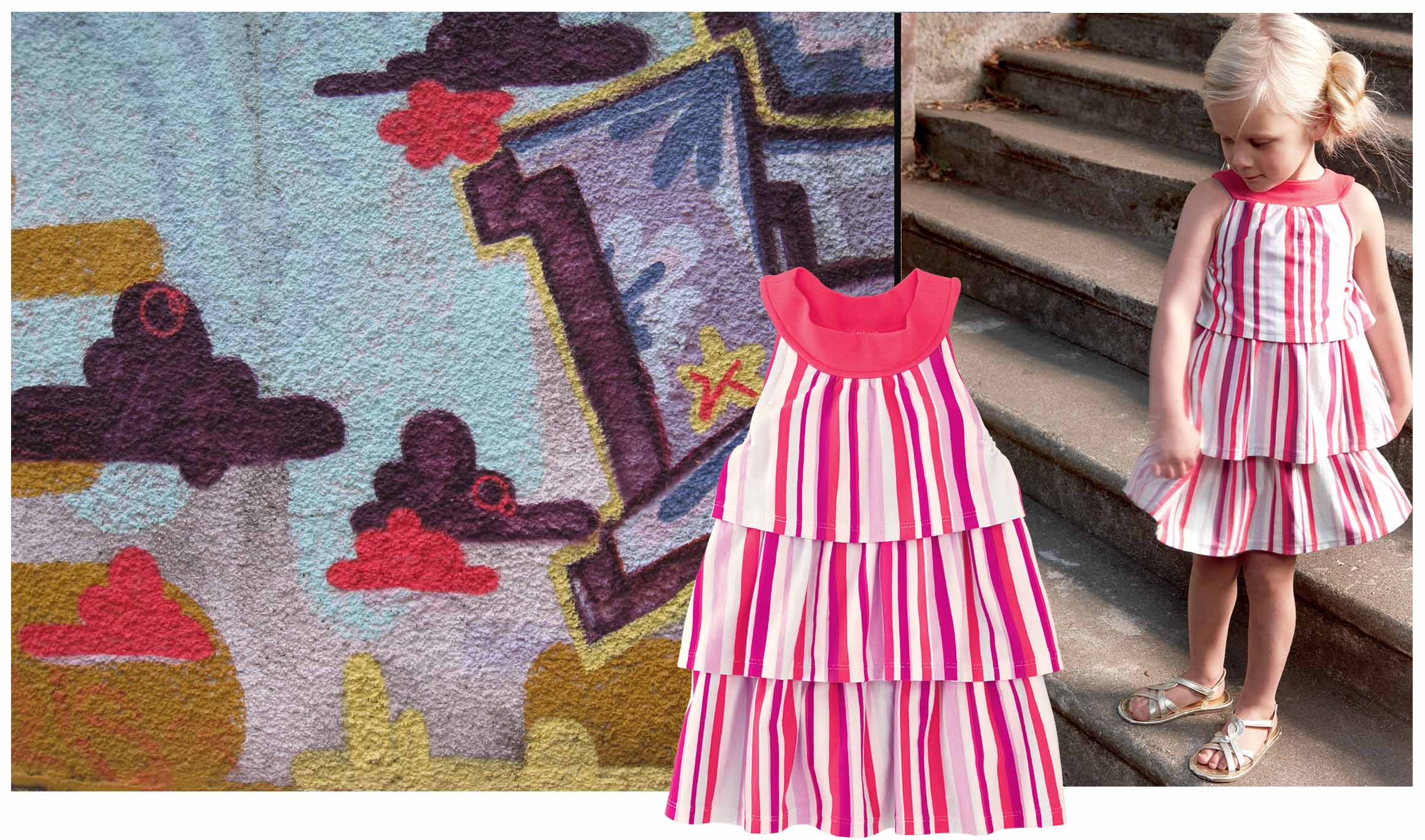 shown above the Paulista Dress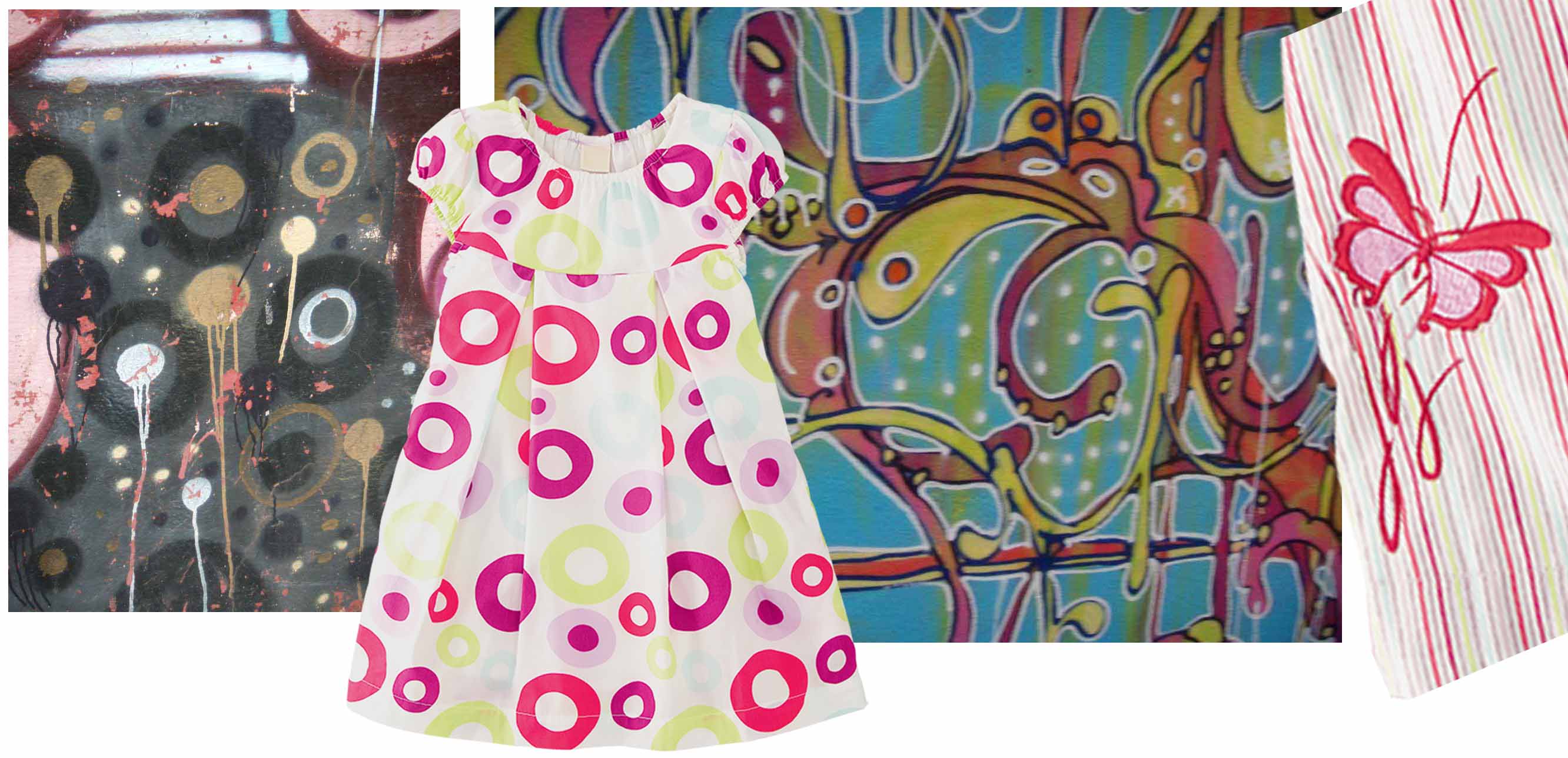 Shown above the Rio Dress and the Zaba Halter Dress embroidery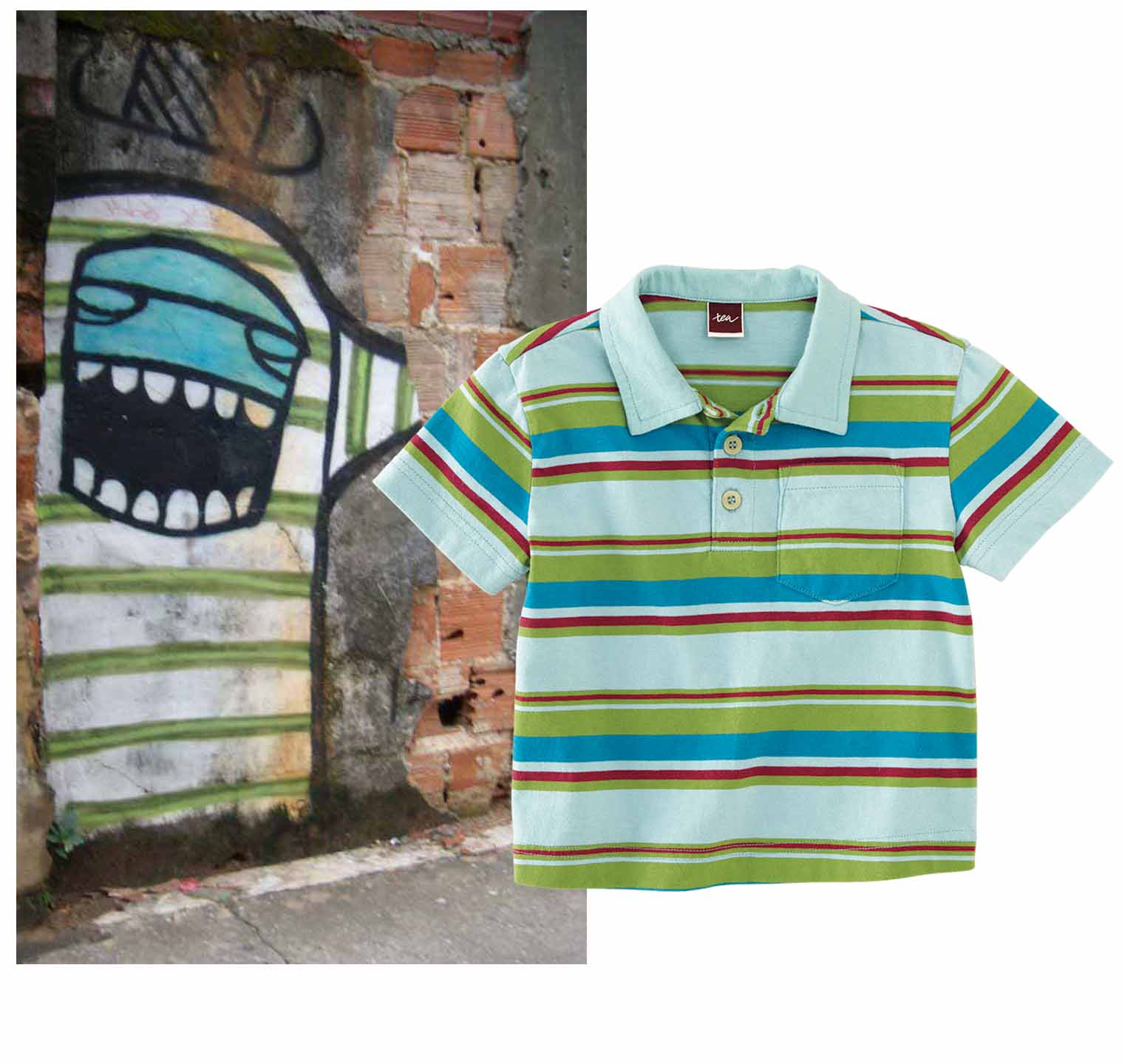 Shown above the Oscar Stripe Polo
We were lucky enough to happen upon a piece done by Sao Paulo Artists Os Gemeos (the twins). Now world reknowned, these twin brother artists have come to signify brazilian graffiti art. Their artistic subject matter ranges from political statements to depicting characters from brazilian folk tales and literature.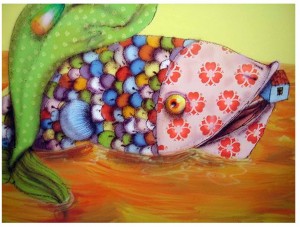 Their work has become a huge inspiration for color palette and pattern.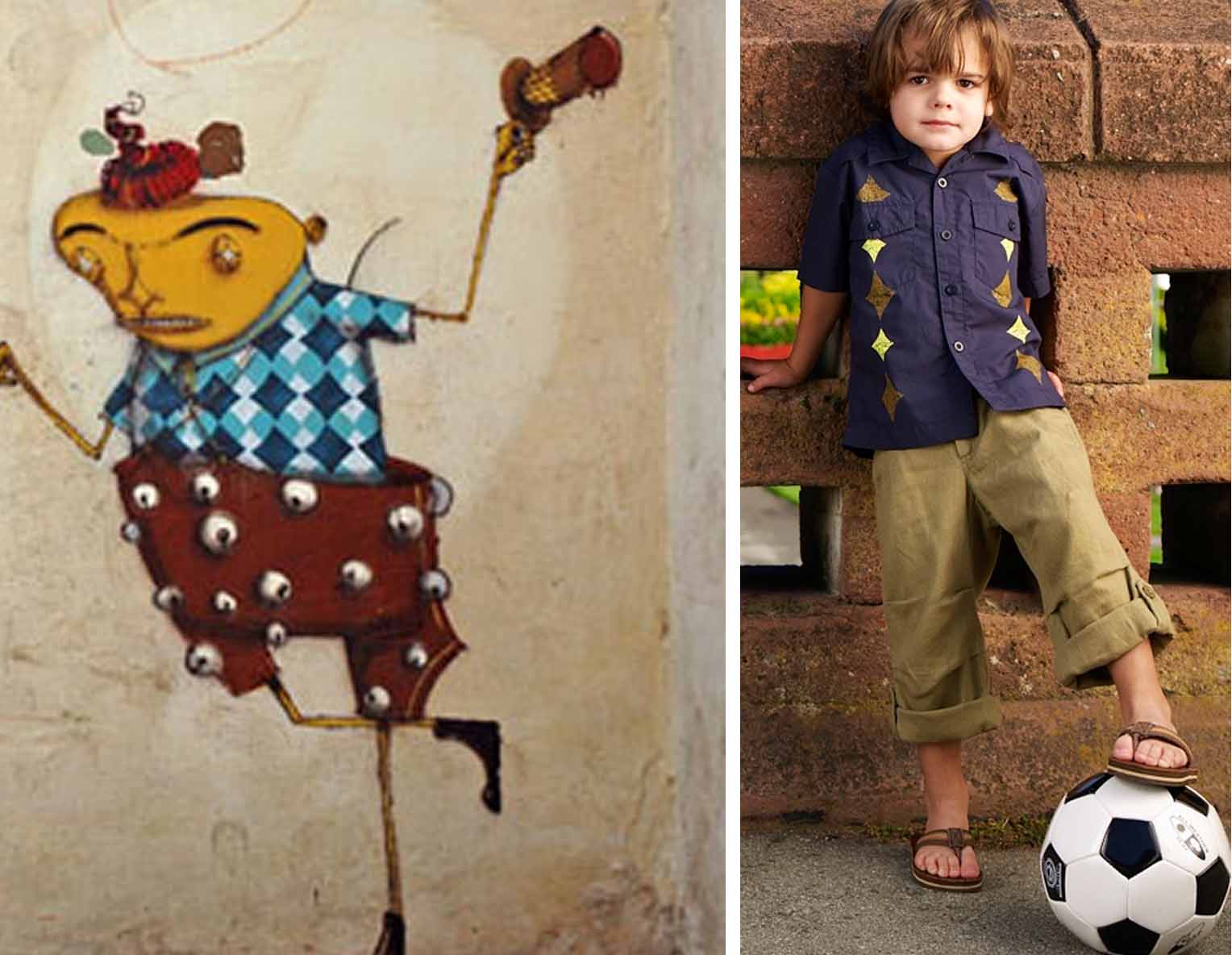 Shown above the Cariocas Shirt
In an interview with Art Crimes, the twins were asked if they would ever do a children's story book? They replied, "maybe…working with kids is very cool and rewarding." I couldn't agree more, I sure hope they make one.