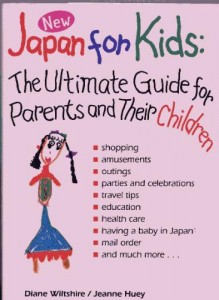 In two weeks, we'll be taking off to Japan to explore Osaka and Kyoto. I've been to Japan before but without a baby boy. Even then, the hustle and bustle of a big Japanese city can be intimating. I'm most excited to explore the hot springs culture, eat a bunch of ramen and sushi, and buy things from vending machines. Japan should be a load of fun for baby Kai who will be 11 months when we arrive. I'll keep you posted on my adventures when I arrive, but in the meantime here are some things that are on the itinerary:
Some of the travel ideas, I found in this cute and insightful book Japan for Kids: The ultimate Guide for Parents and Children
SpaWorld Osaka Japan, I have high expectations for this place. It will be fun for the whole family with three floors of onsens from around the world. On the third level, there is a full water park amusement pool for the kids.
Osaka Aquarium Kaiyukan– It's known to be the world's largest aquarium complete with exhibitions of Japanese rain forests, California Coastline marine life , a giant Ferris wheel, and IMAX theater.
Ryoan-Ji Temple Kyoto-Here we'll find one of the most beautiful Zen gardens which will be perfect after a day of sightseeing.
Japanese Supermarkets—I'm excited to find fresh bento boxes and cool baby food at the supermarket. He's especially fond of rice crackers, and there's no doubt we'll find tons to choose from.
Stay tuned for photos and reviews of the places mentioned above.