On a trip to Bamako, the capital city of Mali, Africa, Tea was given a chance to see firsthand how our products for the Global Fund for Children (GFC) are making a difference. I'd like to share our experience with you, so every time you give a GFC tee as a gift or read Global Babies to your child at bedtime, you will feel connected to the groups you are impacting around the globe.
AJA Mali is under the Global Fund for Children's "Safety" Portfolio. This group provides basic education and life skills training to out-of-school youth, many of whom are serving long-term apprenticeships in the fields of carpentry, masonry, plumbing, metal working, and mechanics. Boys from their teen years to early twenties go through a program in which they learn not only safety on the job, but also how to value themselves and seek help when needed from adults and mentors in their communities. We were lucky to visit AJA on Graduation Day. Below are a few photographs from the event.
A graduate celebrates after accepting his certificate and set of gloves and other safety materials for his apprenticeship.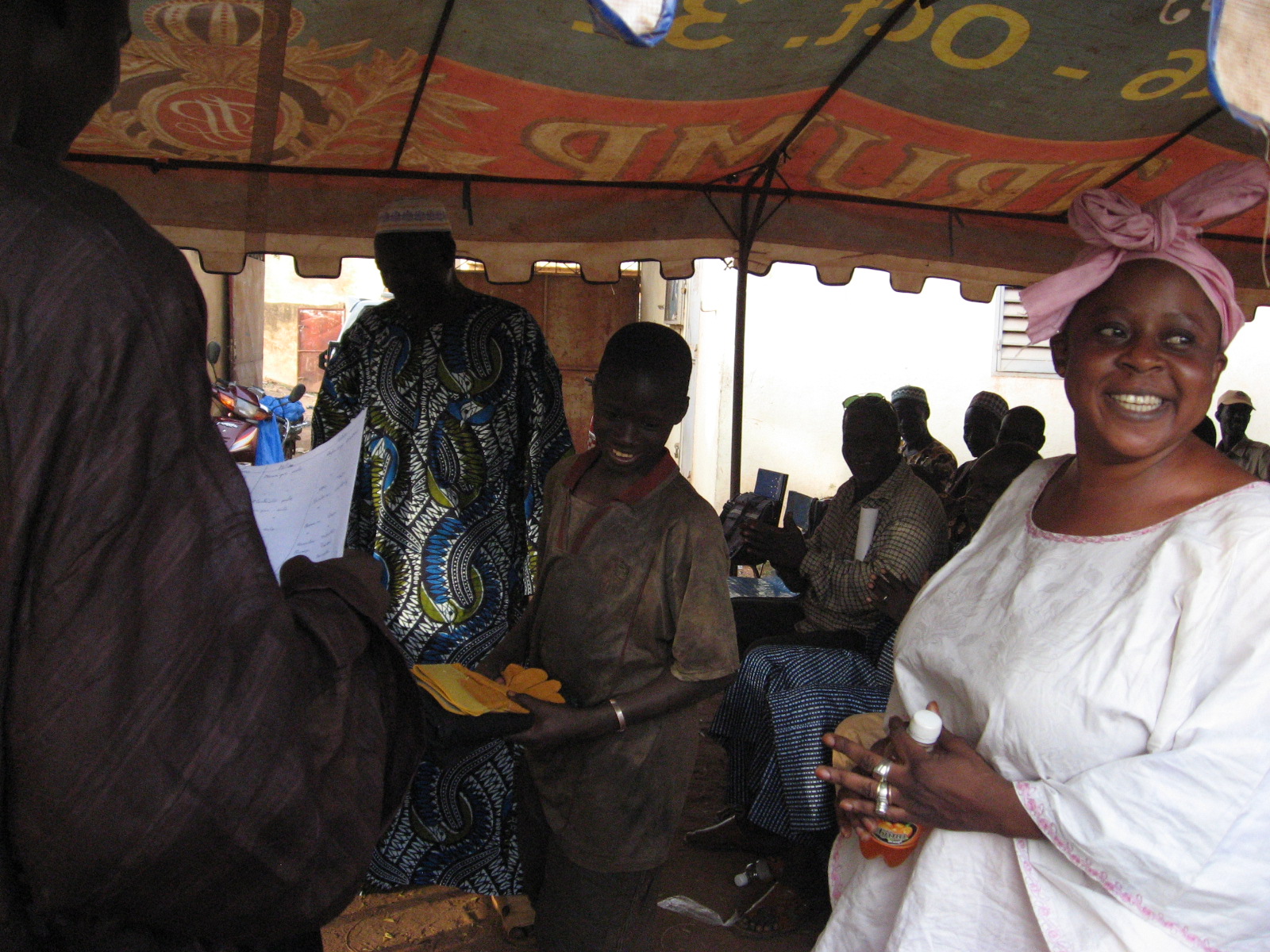 A smiling graduate receives his certificate and safety materials. A teacher, (right) displays a proud smile.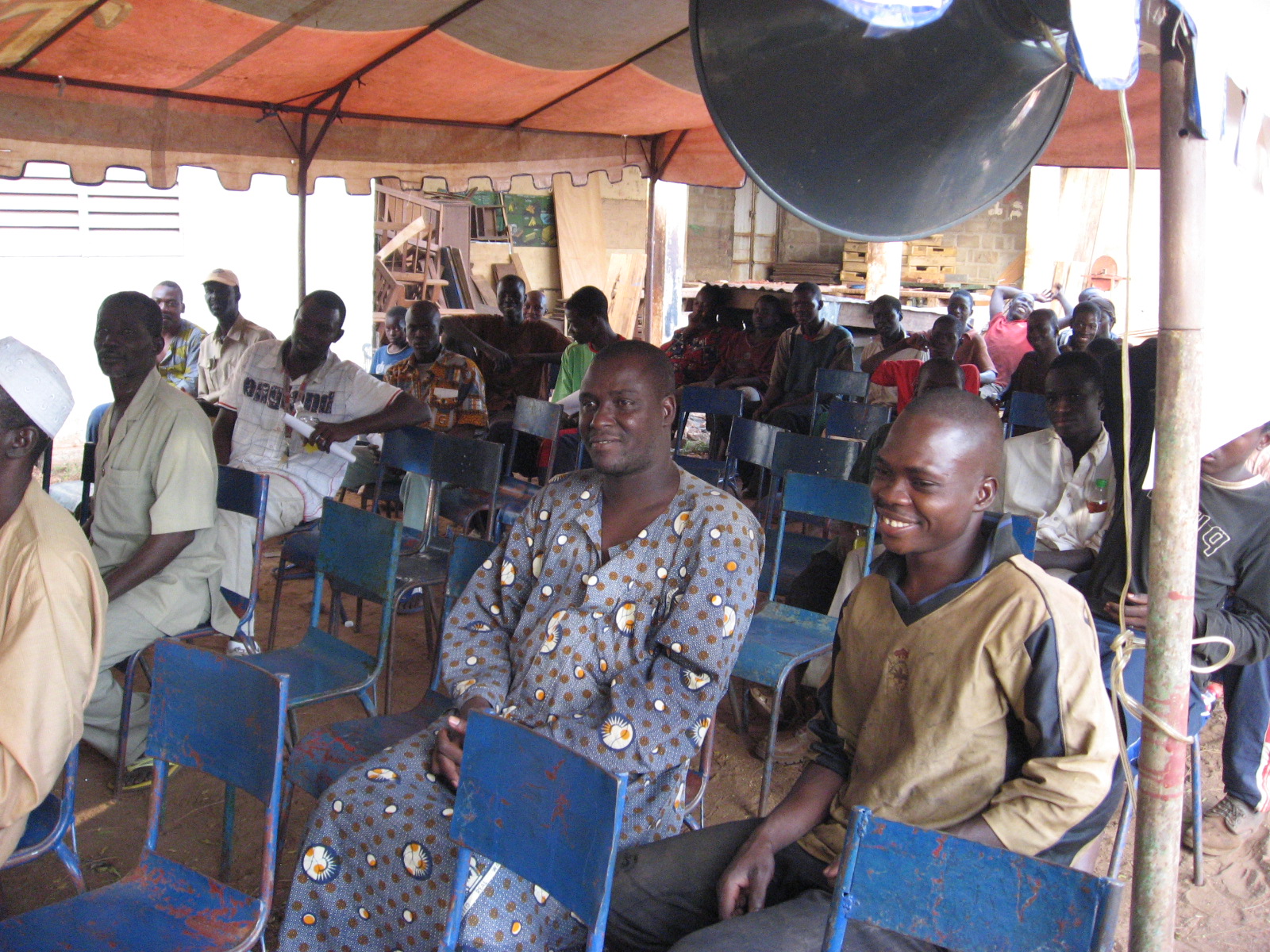 The audience at the graduation ceremony.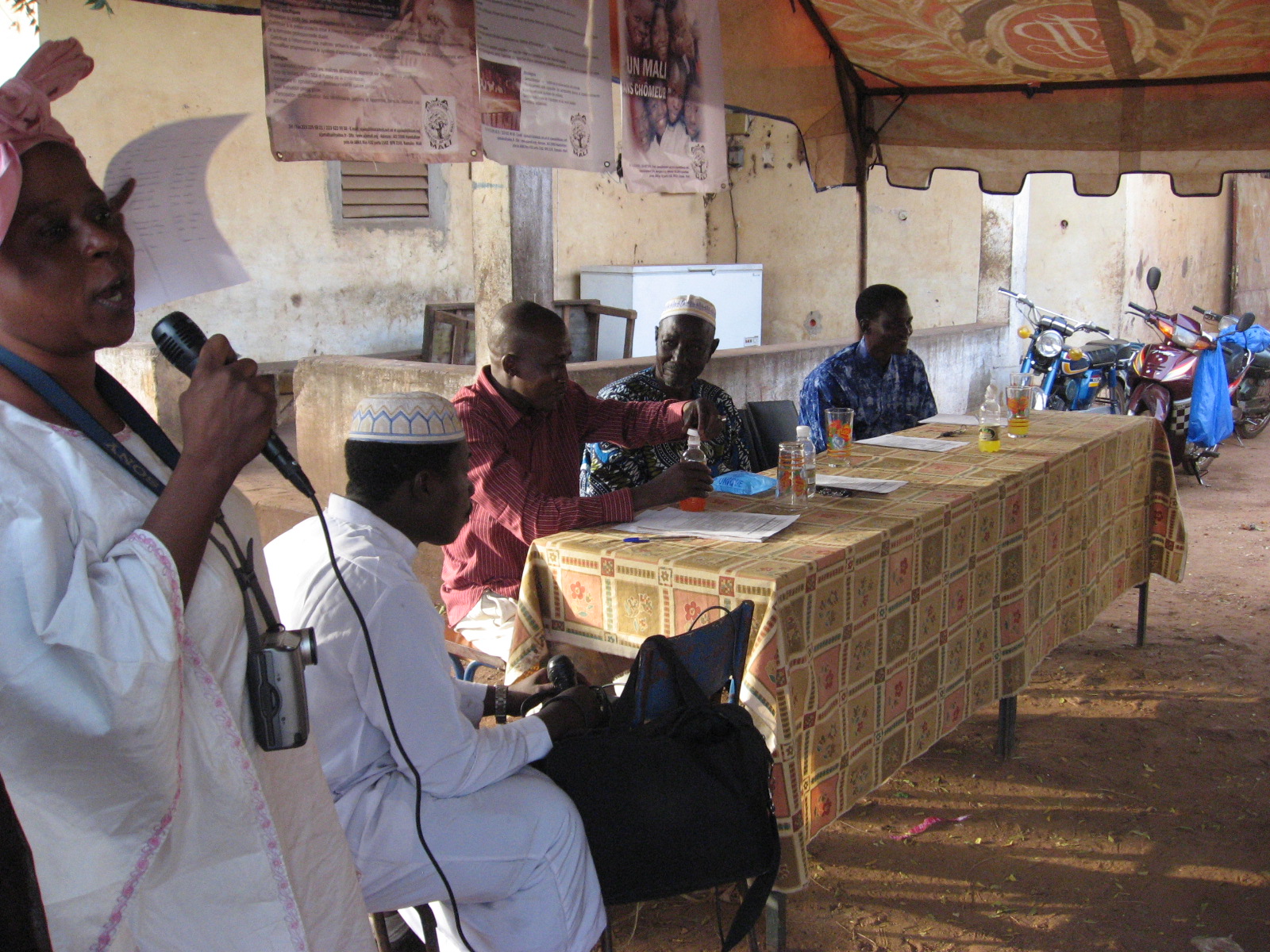 After inspirational speeches from leaders in the community, the granting of "diplomas" and many proud smiles on these boys' faces, we departed, with a fulfilling sense that the work we are doing at home is directly impacting these boys in Bamako and countless other children and young people around the world.
Thank you for supporting Tea and the work of the Global Fund for Children and its grantee partners.
The proceeds of every purchase of GFC books and apparel goes to local groups just like AJA Mali. To view the latest GFC products and gifts, please visit our webpage at:
For more information on the Fundamental Rights of Children, as laid out by the Office of the High Commissioner for Human Rights, please visit https://www.ohchr.org/EN/Pages/WelcomePage.aspx
To learn more about AJA Mali, please visit their website at https://www.ajamali.org/
For more information about The Global Fund for Children, or to make a direct donation, please visit: www.globalfundforchildren.org
The Global Fund for Children's mission is to advance the dignity of children and youth around the world. GFC pursues its mission by making small grants to innovative community-based organizations working with some of the world's most vulnerable children and youth, complemented by a dynamic media program that, through books, documentary photography, and film, highlights the issues affecting children and celebrates the global society in which we all live. To date, GFC has disbursed $12.6 million in 69 countries to 348 grantee partners.