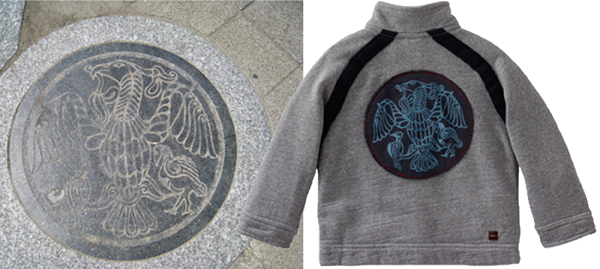 We found the inspiration for our Nanaos Dragon Pullover in the streets of Budapest on this amazing manhole cover.
Check out some other cool manhole imagery from Budapest.
We found these on a blog called Manhole Miscellany.
Here at Tea, we've been wondering whether the image on the pullover is really a dragon. Or could it be an eagle?
To us, no matter what you call it, the Nanaos Dragon Pullover is one sweatshirt boys will love to wear back to school and all throughout the fall. It's sure to be warm, comfortable conversation-starter.