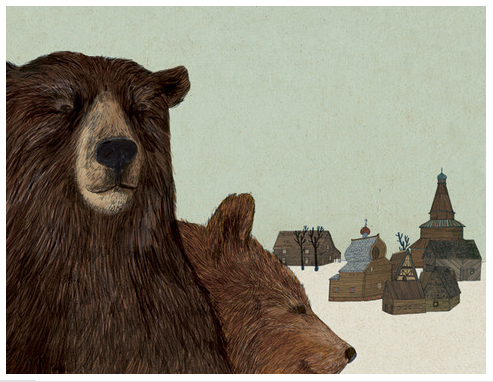 I was holiday shopping last night and found a wonderful book in one of my favorite stores, Little Otsu.  The Little Otsu Living Things Series Volume 1 is entitled "A Guide to Eastern European Wildlife".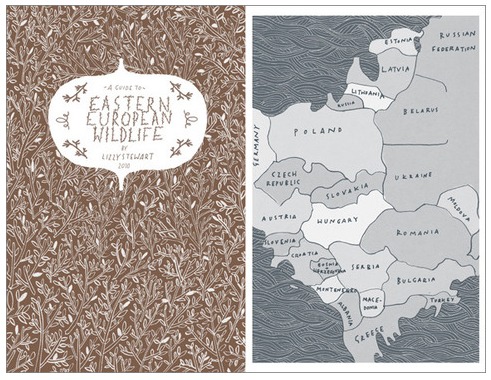 Illustrated by Lizzy Stewart, this little 16-page book is filled with intriguing and detailed drawings of animals, half in color, half in black and white. Some of the images resemble beautiful children's book illustrations with little villages in the background, and others are more surreal: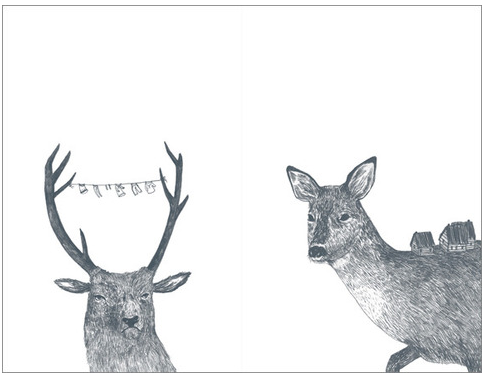 Want a copy of your own? I do too! But they won't last long – there were only 1000 copies made. You can find them here.