Gingerbread is one of those deliciously international foods that appears in many countries around the holidays. It is rumored to have been introduced to Europe in 992 by a monk named Gregoire de Nikopolis, and today different variations can be found in Germany, Sweden, England, France, Poland, and many other countries.
The award for gingerbread enthusiasm, however, must go to the town of Bergen in Norway. Every year they build Pepperkakebyen, a town built entirely of gingerbread. It is tradition for every child under the age of 12 to contribute towards the event, and is believed to be the biggest gingerbread town in the world.

For a great compilation of 15 Gingerbread cities around the world, check out MightyGirl's recent post.
Although I love gingerbread my skills are not quite that advanced, so I think I'll be sticking with this simple gingerbread house interpretations this year: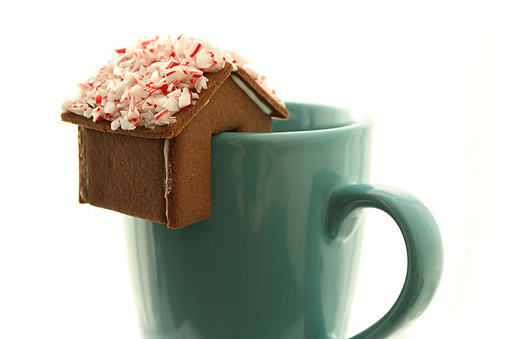 Want to make your own? You can find instructions for these here.