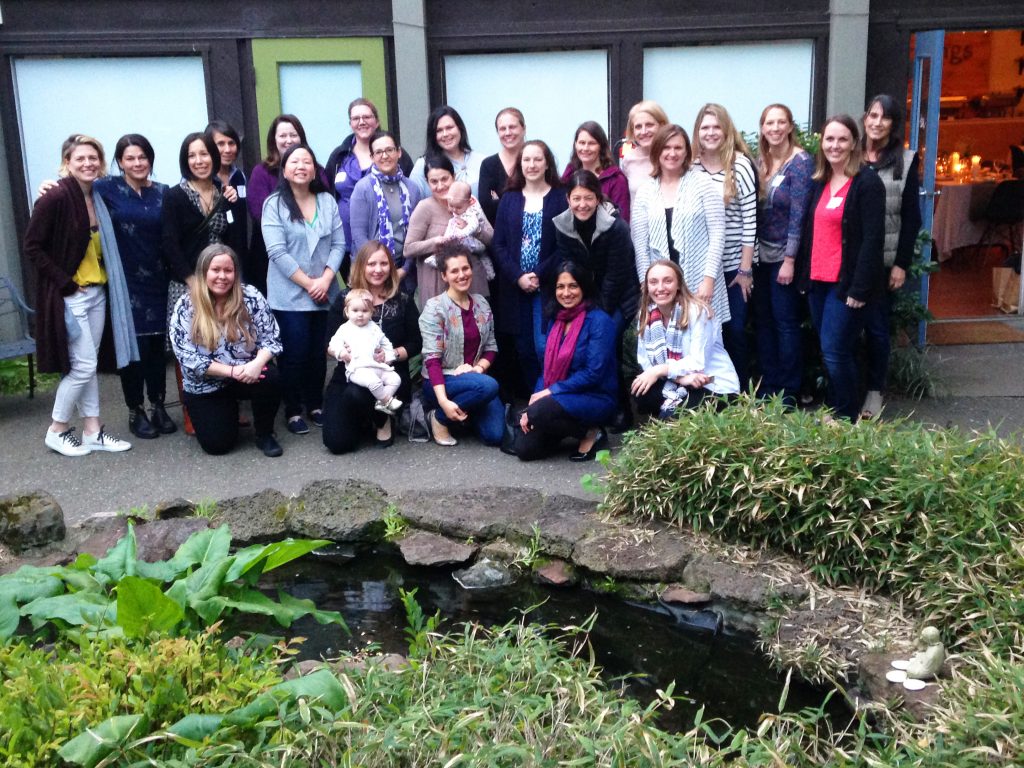 This past weekend, we invited 22 of our Tea Insiders to join us in San Francisco for a weekend of conversation, collaboration and lots of celebration. Our Tea Insiders is a group made up of Tea Collection's nearest and dearest explorers. They share our brand values – spreading connection and curiosity through the lives of their family and friends, covet our new arrivals each season and aren't ashamed to call themselves "Tea obsessed". They flew in from all across the country (and Canada, too!) to spend time with us at our Studio Tea space. Over the course of 2 days, we shared some exciting news and we didn't want you to miss out.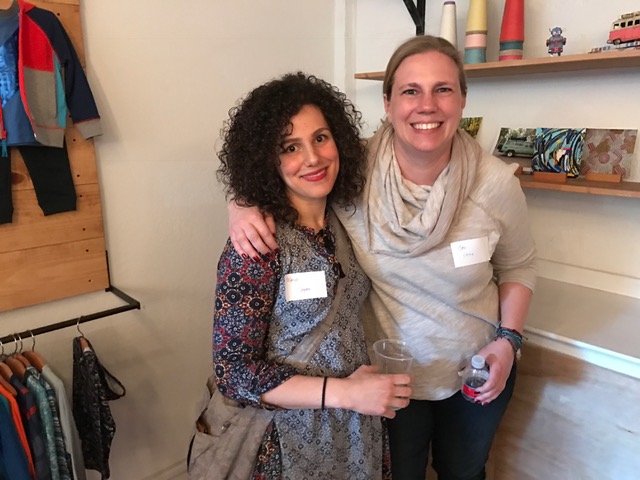 Our weekend kicked off on Friday with a tour of the Tea office, with stops made at Design, Tech Design, Brand Creative and Marketing. Laura, VP of Design and Product Development, walked the Insiders through the process of designing a collection post-inspiration trip. She shared inspiration boards and even a sneak peak of concepts for our 2018 collection, inspired by USA. Anna, our Technical Design Director, walked the Insiders through our fit process and explained the details of how a product is made and graded based on the American Standard size forms. Then we headed to our Brand Creative area where Dana, our VP of Brand Creative and her team explained the catalog process, from casting and location scouting, to creating the type that is printed in the catalog. The Insiders got a sneak peek at our location scouting for our Fall 2017 catalog shoot in Scotland. Last, but not least, the Insiders checked with the Marketing team where they met the people they're most connected to. Marketing manages the Tea Insiders group, answering their daily questions in a private Facebook group, planning catalog strategy, emails, social — you name it. After the tour, we headed over to Studio Tea to end the evening with cocktails and snacks. We said our goodbyes that night urging everyone to get a good night sleep as Saturday was jam packed with programming!
Saturday morning, the Insiders arrived at Studio Tea bright and early for a wonderful breakfast spread, a destination download of our Fall 2017 collection and sessions with our VPs. The Insiders were thrilled to watch the video highlighting our designer's inspiration trip to Scotland and a slide show of trip photos. Laura and Romina from Design were on hand to answer questions about prints and patterns you can expect to see in our upcoming fall collection. The Insiders also heard from Diana, Director of Production and Sourcing, who spoke about Tea's relationships with our factories across the word and our sustainable sourcing initiatives. Tina, VP of Merchandising and Production, had some very exciting news that we're excited to share with you here as well. Starting in 2018, we will be expanding our sizing to offer clothing up to size 16! Our Insiders and customers have been asking Tea to produce clothing for older kiddos for many years, so it's very exciting to share that this is in the works. We're currently concepting and designing this idea of a larger size assortment, so a lot more to come over the next few months.
After lunch and king cake (brought by Lacey from New Orleans… it was Mardi Gras after all!), the Insiders got a lesson in sewing from Tea designers. Each Insider was able to take a Tea dress and turn it into a skirt for them to take home and wear! We're expecting to see a lot of mom + daughter matching in the future. After hours of programming, we wanted to end the night by thanking everyone for being such amazing Tea customers so we celebrated with a dinner. Studio Tea's manager, Ari, meticulously planned a beautiful seated meal complete with Tea prints as placemats!
Throughout the day, we had asked the insiders to think about something they were grateful for and write it down on a piece of paper – a Tea staff meeting tradition. Towards the end of the meal, Emily got up and read everyone's gratitudes out loud.
"I am grateful to be touched by your stories. Thank you for your generosity of spirit and your talents. Most of all, I am grateful for your embodiment of: Be the change you wish to see."
"Emily & Leigh – you guys inspire women, you are both so humble and approachable and willing to share your passions with the world. Never change."
"I'm grateful for the opportunity to meet all of these wonderful women. We've connected over our shared love of Tea, but the community that has evolved from it is so much more than that."
Needless to say, the tears were flowing! The party continued after dinner with conversation between Tea Insiders, Tea employees and Leigh and Emily until the late evening hours.
To all of our Insiders, from the littlest attendees to those who have loved Tea for many years, and took the time out of their busy lives to come to San Francisco and spend their weekend with us, thank you! We wouldn't be who we are today, without you.
And to those who weren't able to make the trip, this one's for you!