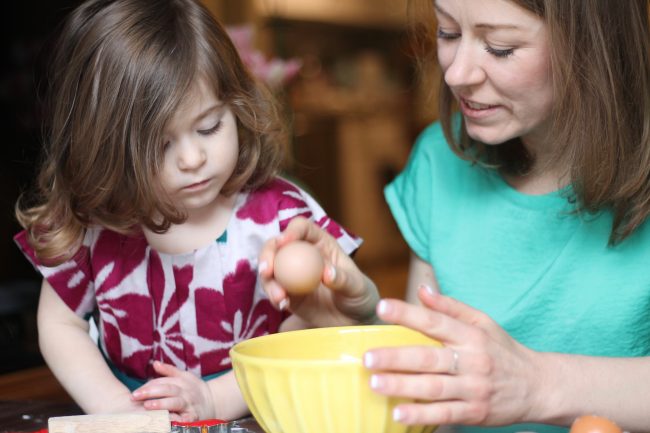 Over years of traveling across the world, we've been able to taste many different cuisines. Food is always important to the culture and history of a destination. Today, we're sharing a recipe from France from our friend Carine Rosalia, a French-American mother and Tea customer.  Here, Carine shares her recipe (and photos of her daughter making them in Tea) with us.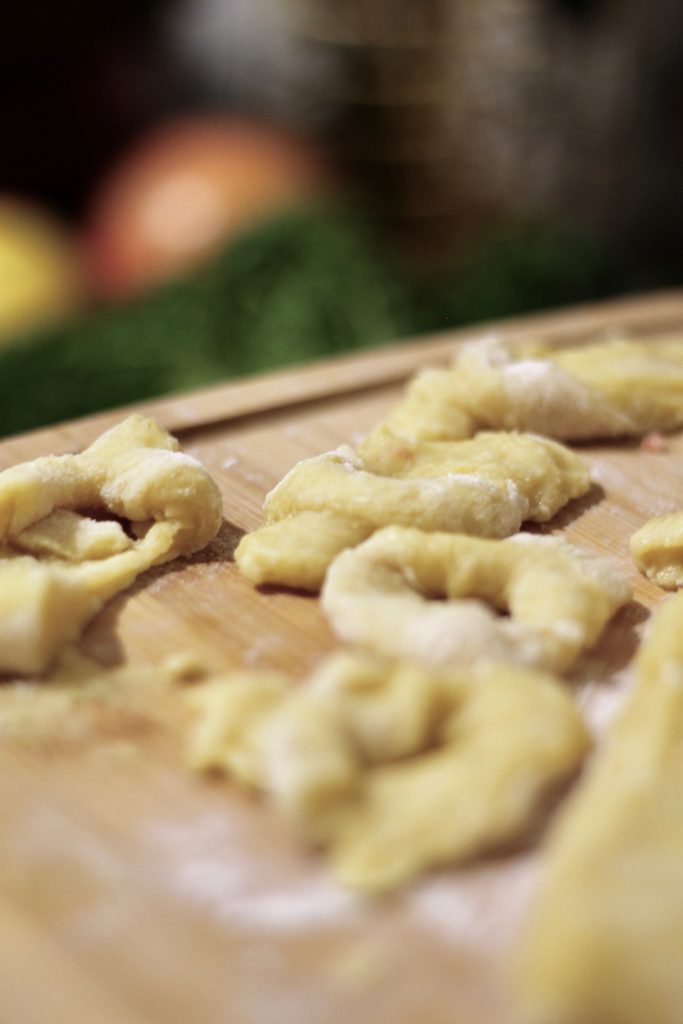 Food is one of France's greatest heritage. As a French-American, I see it my mission to raise my daugther with a love of cooking and a desire to explore some of France's specialties. This February, I am teaching her how to make beignets (French donuts) to celebrate Mardi Gras (Fat Tuesday). Mardi Gras marks the end of Carnaval. It's a day of celebration for people to indulge (with food and clothes – hence the Carnaval costumes) before fasting. What better way to indulge than eating those delicious fried treats?
Anyone who has spent time in France knows that French regions are very possessive when it comes to food. This specialty is no exception. Beignets bear different names (bugnes, ganses ororeillettes) and is made either soft or more on the crunchy side. My preference goes to the soft version (think power sugar covered beignets from New Orleans' Cafe du Monde. I hope that you will love this recipe as much as I do and will have fun making it with your Tea family.
In a bowl, combine flour, salt, baking soda and sugar.

Make a hole in the middle and crack 3 eggs into it and mix.

Add the butter, lemon juice and orange blossom water. Incorporate into the flour mix and knead.

For two balls of dough and let rest in the fridge for at least 2 hours or overnight (preferably).

Stretch the dough with a rolling pan (or an empty bottle).

With a knife, or pizza wheel, make 20 diamonds.

For a more traditional shape, make 1 1/2 long slit in the center of the diamond and take one of the diamond's corners through the slit.

Heat the oil in a deep pan. Temperature should reach 350 degrees Fahrenheit.

Dip beignets in the oil for a few seconds on each side (just enough time to get them to a blond, even color).

Let them dry on a paper towel and for a fun effect, sprinkle confectioner's sugar on them. Enjoy!
Carine Rosalia is a French-American mom, founder of Lunch Squares, a French mom's way to better lunch. Carine enjoys writing about food and parenting on her website Lunchsq.com. She is the author of the upcoming blogs In Season and Nutritionally French. Photos by Sadie Cornelius of SKC Marketing.