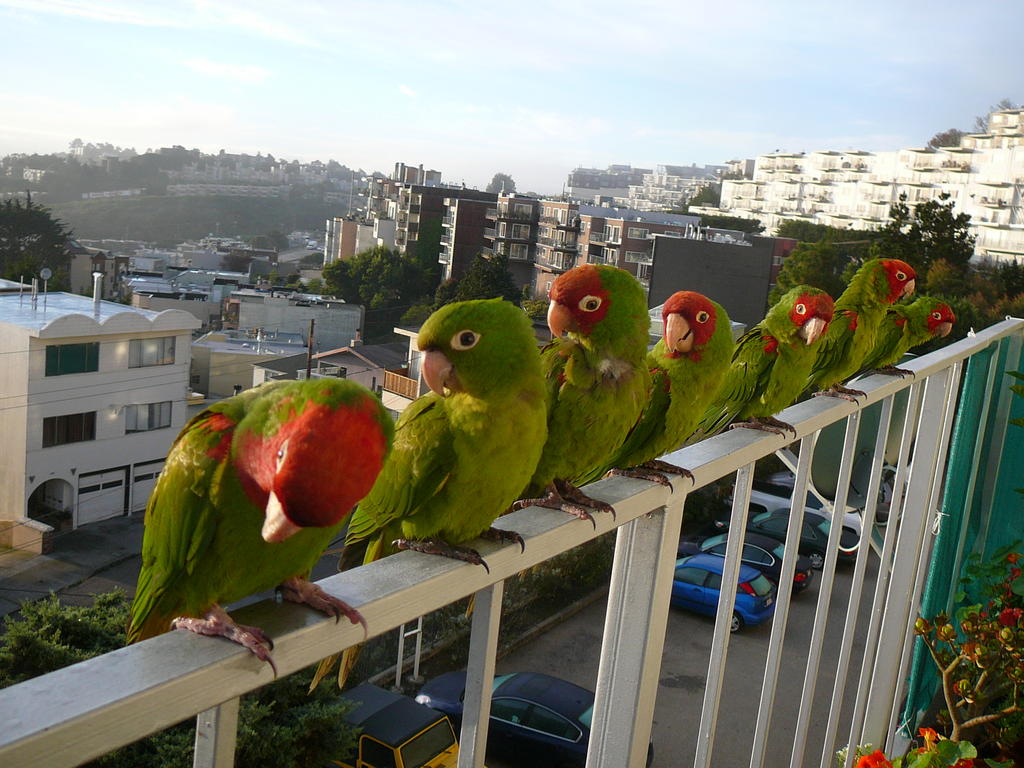 One of our local tourist attractions in San Francisco are the parrots of Telegraph Hill.  Feral and free-flying, these Cherry-Headed Conures are often seen (and heard!) in flocks over Coit Tower and the North Beach neighborhood.  Originally from Peru and Ecuador, these parrots are believed to be descendants of escaped or released pets. In 2004 there was a film made about them, titled The Wild Parrots of Telegraph Hill.
Another flock of wild parrots can be found in Park Guell, in Barcelona Spain. A gorgeous park filled with architecture by Gaudi and rolling gardens, it also is home to a large flock of Monk Parakeets.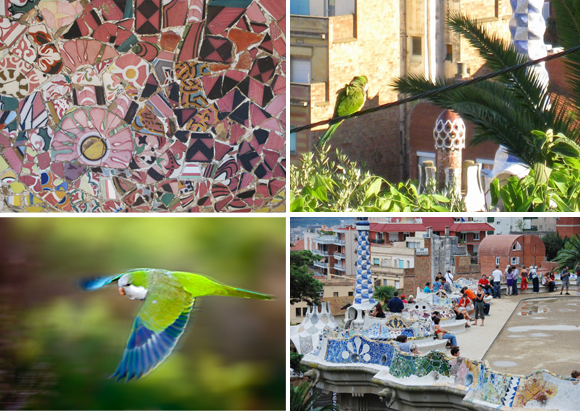 images clockwise: Tea's Travel Photos, Trude, Tea's Travel Photos, DJ's Photography
The parrots and tile mosaics of Park Guell inspired our designers to create our Perico Mosaic top: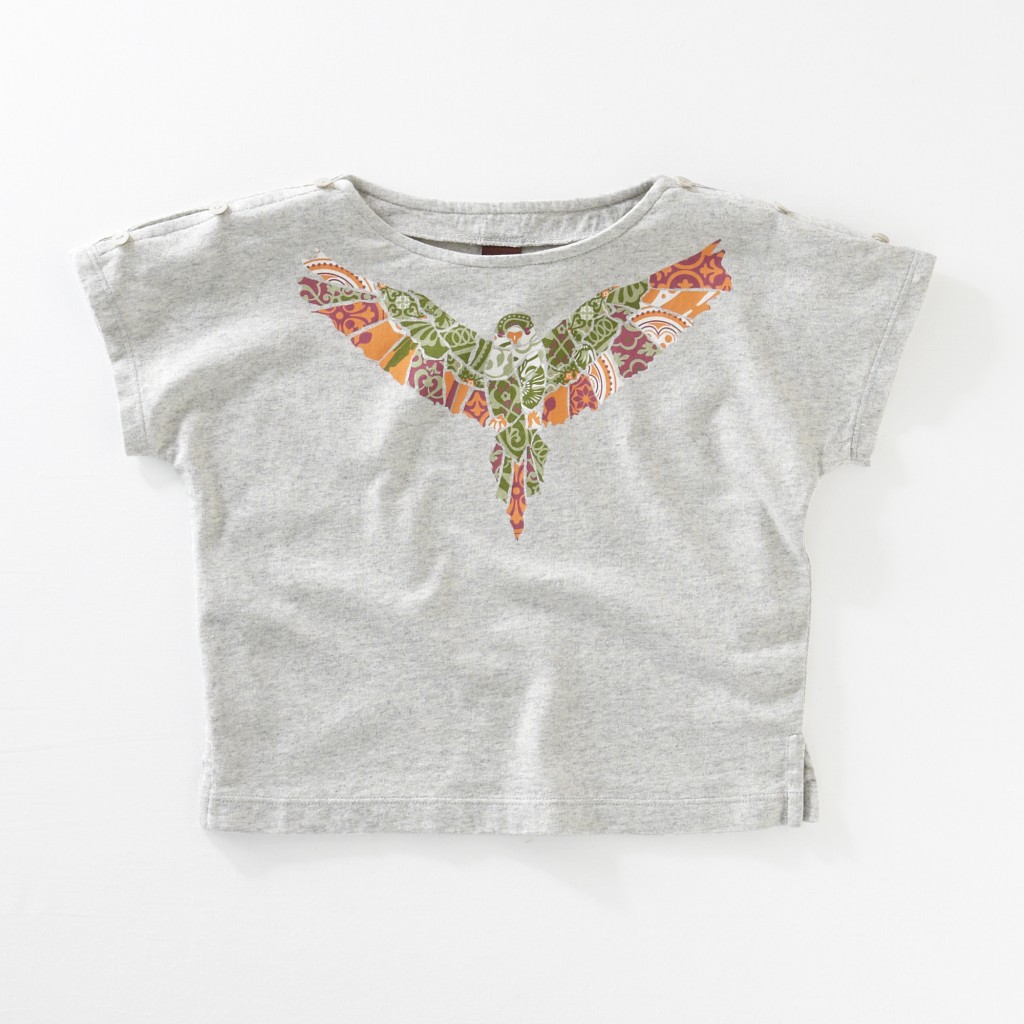 Have you encountered any flocks of wild urban parrots on your travels?