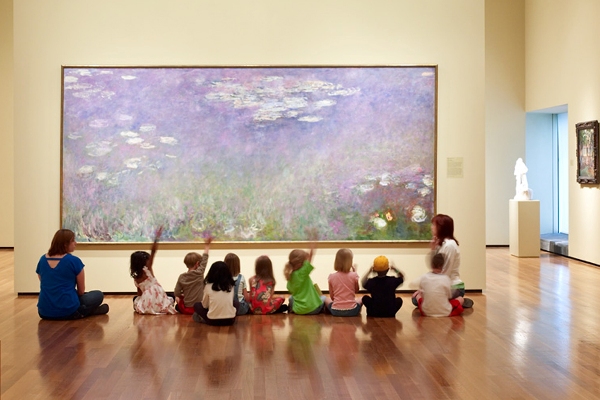 Growing up in Santa Fe with an artist father, I experienced my fair share of galleries as a child. My dad would drag me along Canyon Road on nights with lots of gallery openings, and my attention would be held for about 0.2 seconds in each space before I got restless. It must have paid off though, as now I love galleries and museums and any opportunity to see art. But how can we help make viewing art, especially in museums, interesting and fun for kids?
Red Tricycle has a great article about visiting San Francisco MOMA with kids. They recommend visiting on Family Days, where there will be other kids to interact with, and signing up for museum tours that are specifically catered to children.
Many museums cater specific programming and events to be kid friendly. You can get information on the following museums below:
SFMOMA – San Francisco
De Young Museum – San Francisco
Metropolitan Museum of Art – New York
Museum of Fine Art – Boston
Museum of Contemporary Art – Chicago
Art Institute of Chicago – Chicago
Walters Art Museum – Baltimore
Baltimore Museum of Art – Baltimore
Getty Museum – Los Angeles
MOCA – Los Angeles
What are you favorite ways to share art with your kids?