A couple of months ago we heard a story about one of our former models, a girl named Francesca.  Francesca, we were told, has an avid interest in fashion–watching shows like Project Runway and What Not to Wear, devouring fashion magazines and constantly playing games of dress-up with her friends.
The stories of this little fashionista inspired us at Tea, and we decided to invite her to our studios for a photoshoot. How would a 9 year old style and fashion our line of clothes? We set up racks of our clothing, laid out accessories from previous photo shoots, and gave her free rein to design, style, and model her own outfits.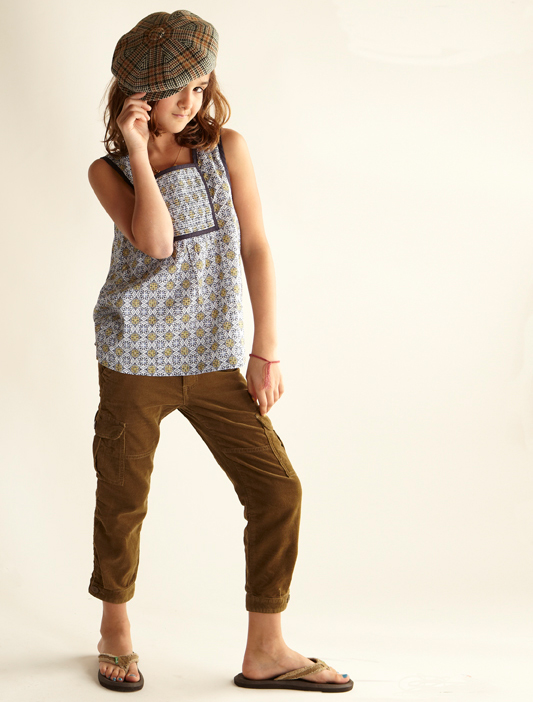 The result was a fun and energetic photoshoot, which gave us a whole new perspective on how Tea could be styled. Above: Francesca models our Fall 2010 Cord Cargo Pants, a Spring 2011 top (stay posted! coming out soon), Sanuk flip flops, and her grandfather's cap. Below: She wears this season's Painters Plaid Tunic, Fall 2010's Stretch Slim Cord Pant, and Sidewalk Surfer Shoes.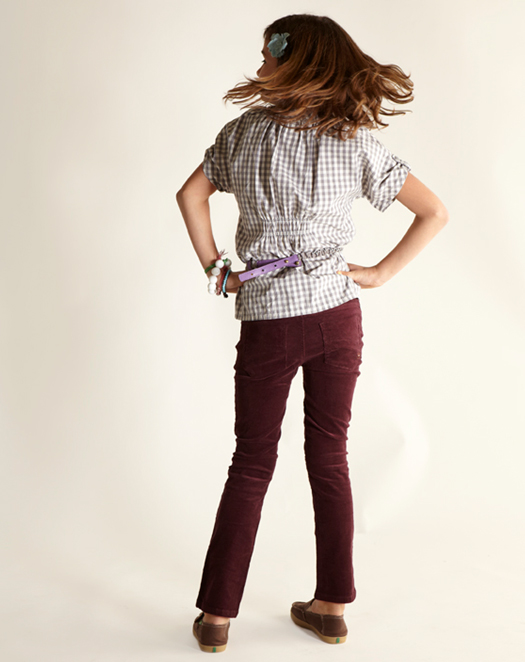 The whole experience was so much fun, that we thought we'd  bring the challenge to you!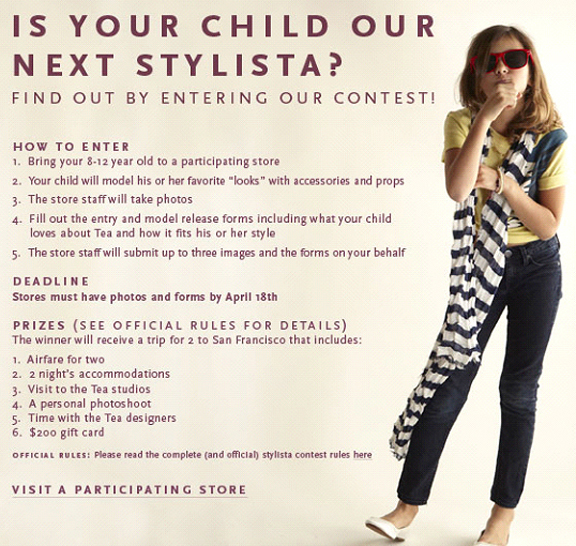 Official Rules and Regulations, as well as a list of Participating stores can be found here.