Kimberly Brambilla is guest posting on Studio T this week, telling the story of traveling with her three young children to Spain, Italy, and Morocco. Read parts one and two of her family's journey!
From Morocco we took a ferry back to Spain, and hopped a bus to the city of Malaga, where we fell completely in love.  Even though it's a large city it has a small town feel.  We enjoyed walking along the cobblestone streets, listening to ringing church bells, strolling past beautiful fountains and sitting at outdoor cafes.  I was ready to move there!   It was difficult to leave this city, but we eventually headed by train to Madrid.
In Madrid the highlights were visiting The Prado and seeing flamenco dance performance.  The girls were mesmerized by the dancing, the music, and the energy of the performers.   Olivia was a bit confused at first when no flamingos came on stage, but she still enjoyed the show! Afterwards we walked around the city, and the girls were thrilled to find a flamenco dress in a souvenir shop. They put on quite a few shows with that dress once we got back home.  In the end, there was still so much of Spain I wanted us to see.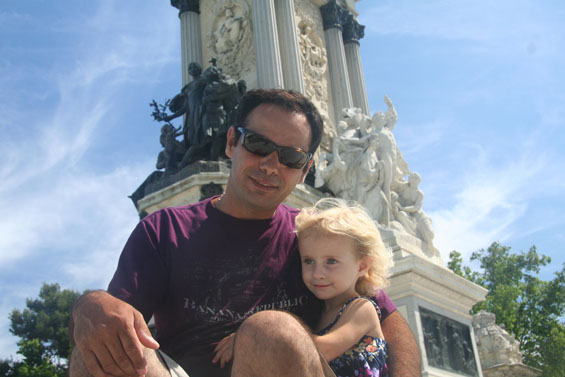 Was it difficult taking a trip like this with children? You better believe it! Was it worth it?  Absolutely.  The girls had some major meltdowns and tantrums along the way but considering all of the flights, train rides, taxis, buses, ferry ride and all of the walking we subjected them to I think they were remarkable.  This experience was priceless, and I would encourage anyone who is given the opportunity to travel with their children not to pass it up.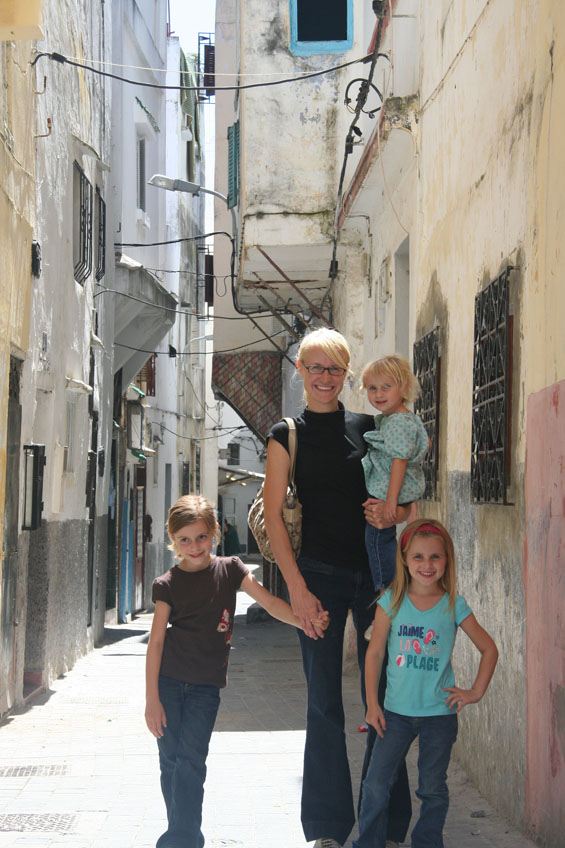 Here are just a few tips that might be helpful if you are planning to travel with children.
*Talk to them a lot about your upcoming trip.  I have always found that preparing my children for what is coming, no matter what it is helps.  Get them excited by reading books & watching movies that pertain to the destination.  I also talk to mine about the parts that won't be fun – the waiting in long lines, heat/cold, tiredness, etc.
* Learn the cultural dos & don'ts with your children. By doing this, as well as learning a few words & phrases in the native language, you will be treated better & respected much more than if you assume everyone everywhere speaks your language.
*If you are a family of 5+, consider renting an apartment versus staying at a hotel. Many hotels in Europe require 2 rooms for a party of 5+.  The price comes out to about the same & you have the convenience of a kitchen, washing machine & more space!
*When traveling in large cities, take a double decker style bus that drops you off and picks you up at the sites.  It's an easier way of getting around & seeing more with children.
*If you're like me, you'll want to see everything but that isn't always possible with kids.  It's important to keep them happy too.  In Barcelona, my kids could have stayed at Catalunya Plaza for hours, not because of the architecture or the great people watching but because of the multitude of pigeons. Stopping at a park is a great way of giving children a break from touring.