We're loving this Lucha Libre inspired nursery, made for little Kahlo Noel!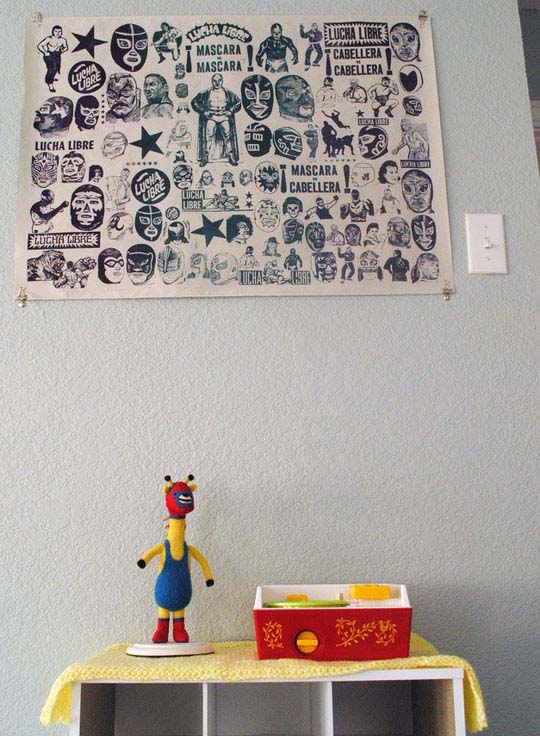 Kahlo's mother Erika wanted to design a room that reflected her husband's Mexican heritage, and that wasn't all about animals like many nurseries. In her words "I think the hardest part, and it still is, is holding back from buying anything and everything with a luchador printed on it. I wanted the luchadores to be present in the room but not completely take over."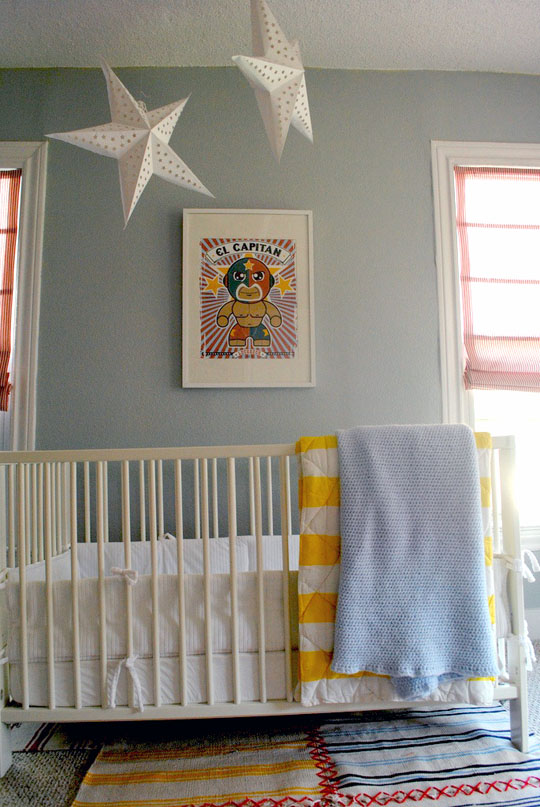 Don't you think our Lucha Libre hoodie would be the perfect match for this new little citizen?
found via the lovely ohdeedoh