Every Friday we share a weekly behind-the-scenes photo taken in our offices at Tea. This could be anything – great employee outfits, our sources of inspiration, shots from our parties, or photos of us hard at work. For more sneak peeks behind the scenes at Tea click here.
Have you ordered from Tea recently? If so, you may have received an extra little something in your package – our first ever Tea Activity Book! Entitled "Let's Go There" it is a visual journey into the world of Modern Mexico, with word searches, puzzles, and a bounty of images to color. Some of them you may even recognize from our collection of clothing, such as our Cool Coyote.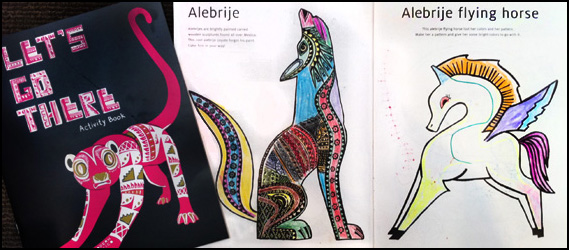 The book above was colored in by Avalon, age 5, who did a spectacular job. Great work Avalon! You are well on your way to becoming a little artista. We'll do our best to bring you more Tea Activity Books every season.