What could be a more feminine look than adding some flowers to your hair?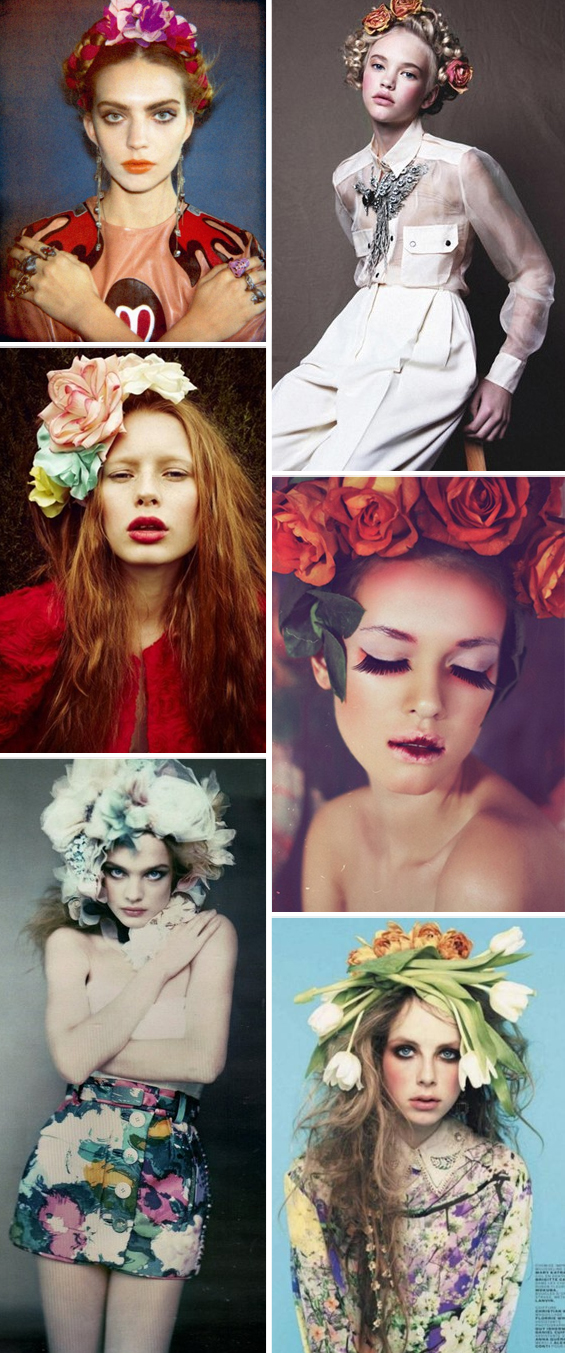 From left to right, top to bottom: 1) Unknown 2) Elliot & Erick Jimenez for Material Girl 3) Agata Pospieszyńska 4) Unknown 5) Unknown 6) Edie Campbell
We were overwhelmed by all the great images for this post. It seems to be everywhere, and every images is more pretty than the next. Make sure to check out our Pinterest board to see all the other great floral hair pieces.
What do you think? Will you be adopting the flower-head style? Tell us in the comments section below.