For our Spring Collection, our design team set off to explore South Korea to gather our inspiration for the season. This was very exciting, as I really knew very little about this country…and South Korea didn't disappoint. In Korea, Isabelle, Tami and I found a uniquely vibrant, energetic culture and a land of exuberant color, ornate architecture and beautiful artisanal crafts. Enjoy!
Laura Boes
VP of Design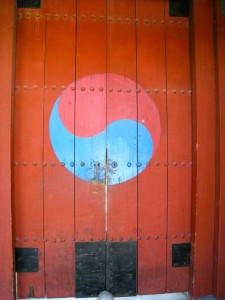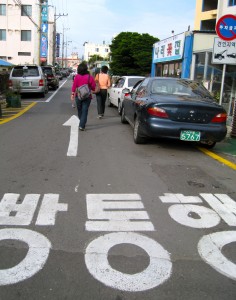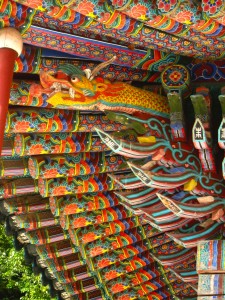 It's hard to imagine a place that bustles more than Seoul, home to the 1988 Summer Olympics, and the fifth largest city in the world. Everyone contributes to the energy and excitement… we heard so many parents urging their little ones along with a hearty "Gaja Gaja!" ("Hurry up Hurry up!"), rushing from one place to the next. This playful saying inspired our Gaja Gaja! t-shirt.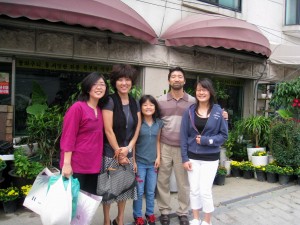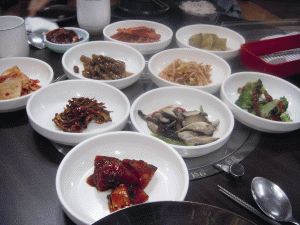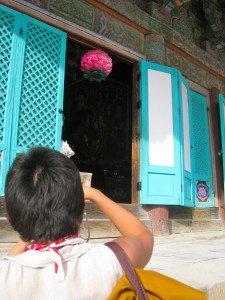 In Seoul, we did a lot of exploring with the Kims, Tami's extended family. They introduced us to Kimchee, the quintessentially Korean side dish of pickled vegetables that's eaten every day at breakfast, lunch and dinner. We love spicy food, so we fell in love with this dish and decided to honor this staple in the national cuisine with our kimchee boy's tee.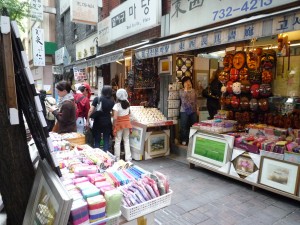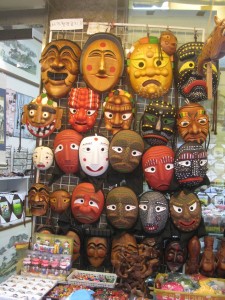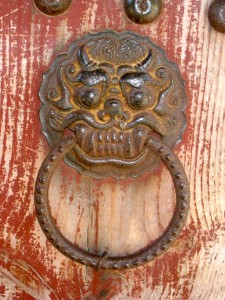 We wandered in and out of Seoul's distinct, charming neighborhoods with the Kims, and discovered Insadong, a traditional arts and crafts street. We found shop after shop selling traditional crafts like Hanji, handmade Korean paper, used for everything from masks to clothing to furniture. Here, Isabelle and I found the inspiration for our Hanji floral dress.
Through our wanderings, we also noticed wonderfully ornate doorknockers at the entrance of homes as well as temples. The knockers were shaped like dragons' heads to protect against evil spirits, and we incorporated them into our Heem Dragon polo.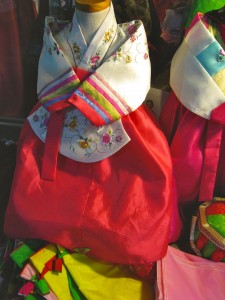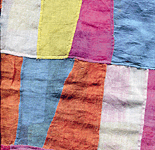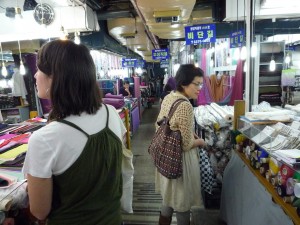 At Dongdaemun Market, the largest shopping center in South Korea, we found many examples of Hanbok, traditional curved, high-waisted dresses worn at festivals and celebrations. This iconic, elegant design inspired the proportions of many of our Spring dresses.
We were also charmed by the resourcefulness of the traditional craft of Jogakbo, the art of patching together leftover scraps of colorful fabric for everything from blankets and clothing to wedding gift wrap. Two of our favorite dresses in this Collection are inspired by this patchwork tradition.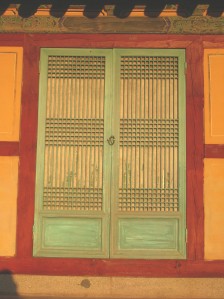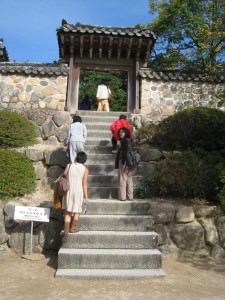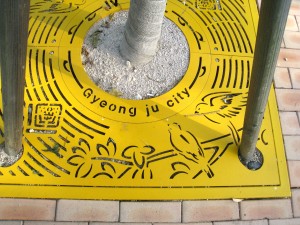 As we traveled throughout Korea, we climbed steep stairways to find intricate detail and beautiful colors in ornate ancient temples. In Gyeong Ju, Korea's historical and cultural center, we were awed by Bulguksa Temple– particularly the geometry of gridded doors and the beautifully painted floral patterns, which inspired us to create textured plaids and colorful prints.
We are so pleased to share our new collection, inspired by our journey to Korea. Enjoy!