Thank you everyone who entered our June Activity Book Coloring Contest! We're always overwhelmed with all the talent we see from our Tea fans.
Without further ado, we're proud to announce Michael  as this month's winner.
We also had two honorable mentions, pictured below. On the left we have a submission from Mona. On the right, we have a submission from Elliot.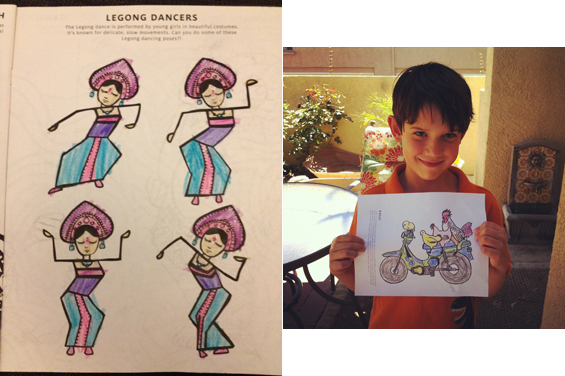 Thank you everyone for entering and be sure to submit a new picture for July's contest!
Browse all the entries on our Flickr page.
Interested in entering the contest for next month? Take a picture of your child's completed activity book picture and send it to us at blog@teacollection.com with "Activity Book Entry" in the subject line. We pick one winner each month to receive a $100 Tea gift certificate. We'll also post all honorable mentions on our blog page and all submissions will be posted on our Flickr page.
Download all of our activity book pages by visiting our activity printouts blog tag.